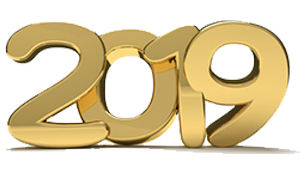 2019 was quite a year here at The Valerie Fund! Before we dive headfirst into the new year (and new decade!), we wanted to take a look back at the events of 2019. Join us to reminisce on some good times and catch up on some special fundraisers you may have missed!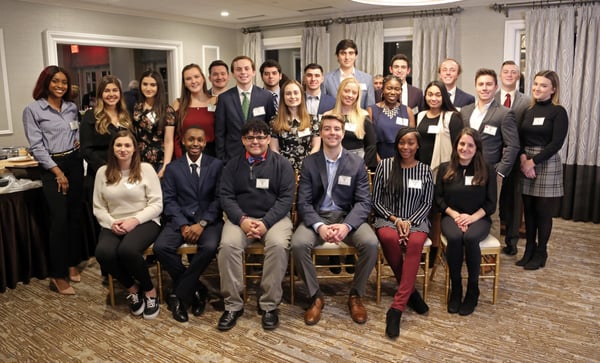 We started the year off on the right foot on January 3rd when we recognized 25 of the 36 named scholarship recipients at the Maplewood Country Club. A total of 93 undergraduate and post-graduate students were awarded scholarships totaling $430,000 for the 2018-2019 academic year. You can click here to learn more.

Opening on April 25th, Grace's House was a triumph for The Valerie Fund and for the many designers, donors, and volunteers who helped make it possible. The very first show house that The Valerie Fund has ever hosted was open to the public for four weeks and Grace's House raised over $250,000 for the kids we support in our seven Valerie Fund Centers. We spoke often of Grace's House, located in Plainfield, NJ, and you can catch up by clicking here, learn the history behind this storied house by clicking here, check out some of the amazing designers who donated their time and energy by clicking here and here, and reading the post-script for Grace's House by clicking here.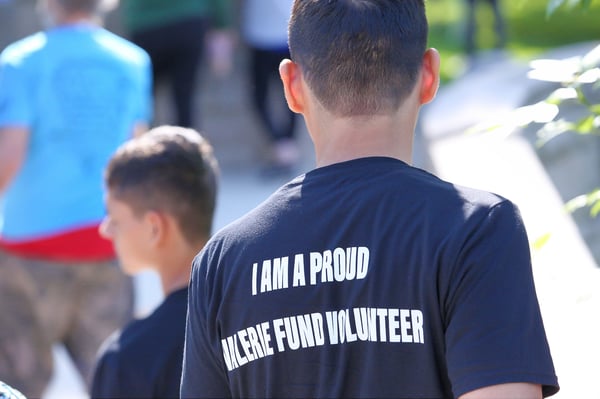 In April we celebrated National Volunteer Appreciation Month with a heartfelt thank you to our wonderful volunteers. We literally could not do the work we do without this group of people who dedicate their time, expertise, and passion for helping The Valerie Fund support as many kids as possible. You can click here to read our thank you to our volunteers and you can click here if you'd like to sign up to volunteer yourself.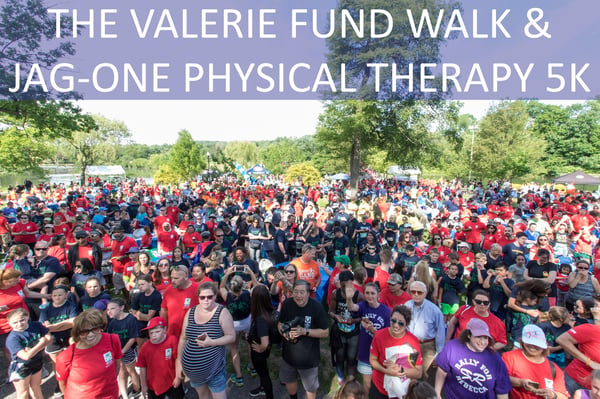 June at The Valerie Fund always means one thing - The Valerie Fund Walk & JAG-ONE Physical Therapy 5K in Verona Park on Sunday, June 8th! Our Valerie Fund family came together to raise $1,017,000 for the kids battling cancer and blood disorders. It was a magical day and one you can look back on with this collection of photos.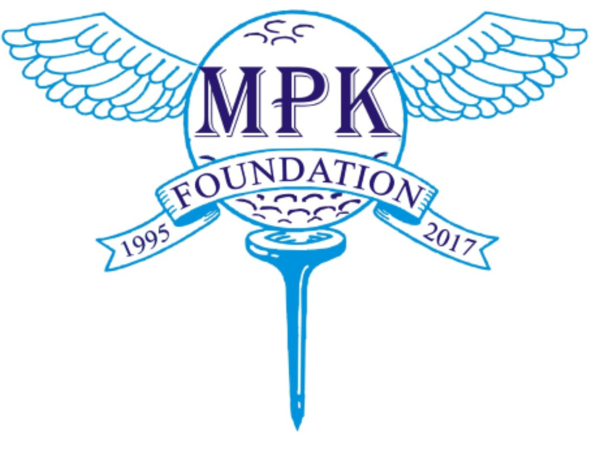 On July 1st, The Valerie Fund joined the Matthew P. Klein Foundation at Galloping Hills Golf Course for a golf tournament. This was the third such event and has raised over $100,000 to date for The Valerie Fund. You can get the full rundown by clicking here. Thank you again to the Matthew P. Klein Foundation for their continued support and partnership!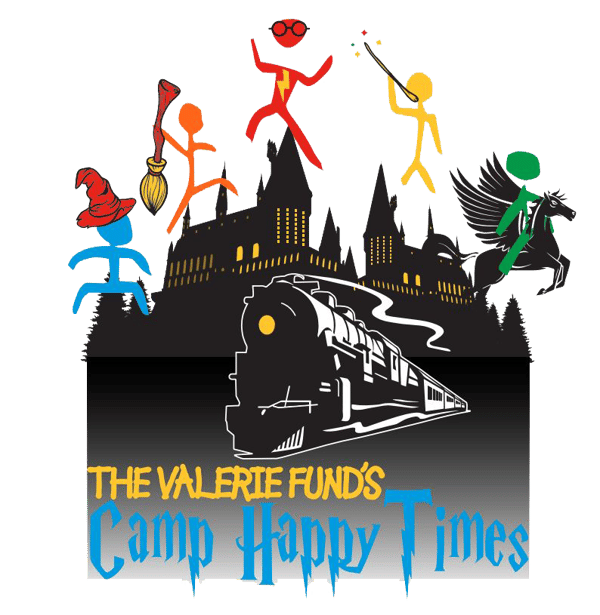 All children love summer and our Valerie Fund kids have something very special to look forward to in August. That's whenTyler Hill Camp for a week of fun and adventure in the Poconos at Camp Happy Times. This year's theme was the Wizarding World of Camp Happy Times and it was a huge hit. You can click here to read all about the magical activities and click here for a collection of photos and a video from this year's camp.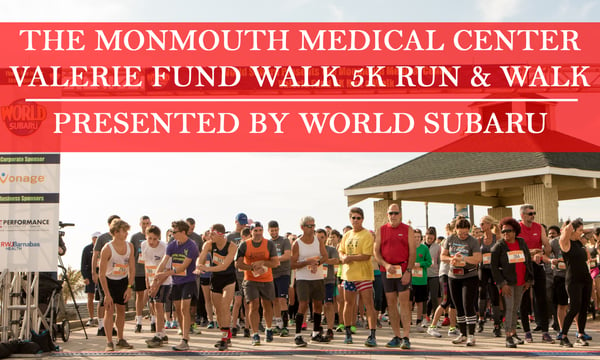 As summer sun gave way to fall foliage, we headed down to the Jersey Shore for the Monmouth Medical Center Valerie Fund 5K & Walk. Presented by World Subaru, this event on October 13th was a gathering place for families and friends of the Monmouth Medical Center's Valerie Fund Center. Over $128,000 was raised to support the Valerie Fund Center at Monmouth Medical Center's Unterberg Children's Hospital. You can click here to check out some of our favorite photos from our day in Long Branch.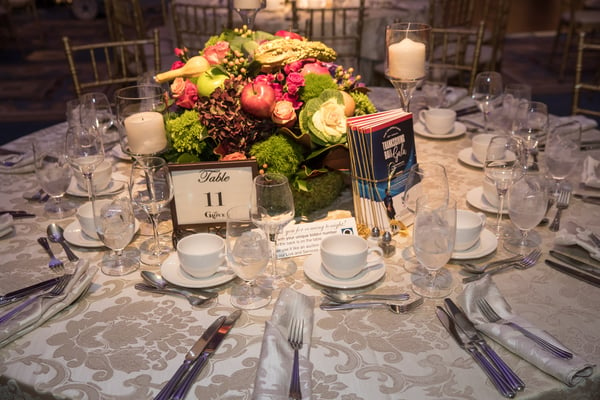 On November 22nd, we hosted the 28th Annual Thanksgiving Ball Gala at The Grove in Cedar Grove, NJ. This dinner and auction is a highlight of The Valerie Fund's events calendar and is one of the top fundraisers of the year. Our group of Valerie Fund Ambassadors were on hand to show who we are raising money for. You can meet the ambassadors by clicking here, here, and here. Want to view the full collection of photos from the night? Click here.

Throughout the year, many families host their own fundraising events. Some use it as a way to kick-start their Walk teams while others use connections with local business to help bring their community together. Events such as Katie's Color Run are an important part of The Valerie Fund's fundraising and you can read about several events held this year by clicking here.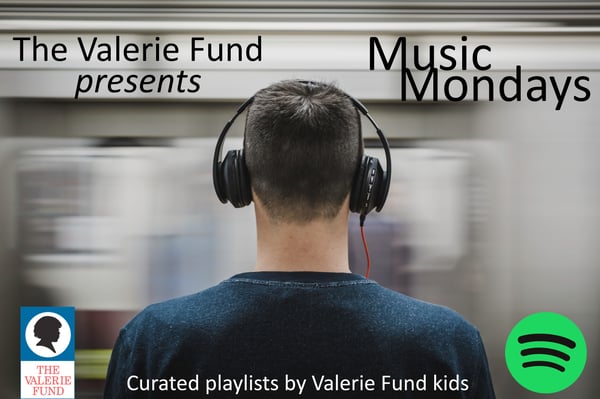 We began a new series earlier this year called Music Mondays where Valerie Fund kids create playlists of music that are important to them. They also write a bit about each song and how it fits into their lives. We've had several playlists already and keep a lookout in 2020 for new ones. You can replay all the music by clicking here or if you are a Valerie Fund kid (past or present) and would like to create a playlist you can email Brett by clicking here.
---
We had an amazing 2019 and we thank you for being a part of it. Let us know in the comments what some of your favorite Valerie Fund moments were this year.
---