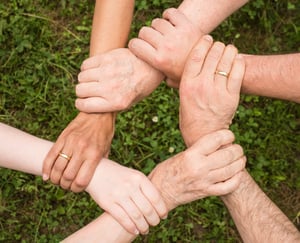 Community events are an integral part of The Valerie Fund's ability to support families dealing with pediatric cancer and blood disorders. Support from friends, family, co-workers, and neighbors not only result in increased fundraising but also in an outpouring of personal and emotional support. Keep reading to learn about some of our upcoming community events!
The Valerie Fund knows how important both fundraising and emotional support are when families are dealing with pediatric cancer or blood disorders. Fundraising helps support our Valerie Fund Centers which are vital to our kids and families. The mental and emotional support provided by the social workers, educational liaisons, dietitians, psychologists, financial advisers, nurses, doctors, and everyone at the Centers are the cornerstone of our mission in the fight against pediatric cancer and blood disorders.
Bringing your own community together can be hugely impactful on a family dealing with a very difficult time. It can show how many people are there supporting the family, it can show just how much love there is for the child and family, and it can help provide fundraising necessary to keep The Valerie Fund Centers open and giving professional services tot he families at no cost.
If you have an idea for a community event in your neighborhood, let us know! We would be happy to advertise for you and will provide what help we are able to. We can even help design flyers or a Facebook event page to help spread the word. Need more info or want to get started? Contact Bunny at bflanders@thevaleriefund.org
Here are a couple of upcoming community events that you can participate in this autumn!
---

On September 14, 2009 Katie was diagnosed with a Neuroblastoma tumor in her chest but thanks in part to the services provided by The Valerie Fund Center she is a happy and thriving ten year old who loves soccer, basketball, Girl Scouts, and piano.
For the third year in a row, Katie and her family are hosting Katie's Color Run to help support their team, Katie's Krew, from The Valerie Fund Walk and JAG-One Physical Therapy 5K. This year, the event will be held on October 27th at G. Thomas DiDomenico Park in Bayonne, NJ.
Click here for more information and to register for Katie's Color Run to help support pediatric cancer and blood disorders in New Jersey.
You can also check out photos from years past by visiting their Facebook page.
---

If running through clouds of bright colors is not your thing then you can also go for a shopping day at Short Hills Mall. WACOAL is partnering with The Valerie Fund by providing an exciting event in-store on October 24th from 5:00 pm to 9:00 pm. Portions of your purchase will go to support The Valerie Fund and our ongoing mission.
Click here for more info on how to support pediatric cancer and blood disorders by shopping in Short Hills!
---
Community events come in many different sizes, activities and types. Every little bit helps and over time events can grow to become hotly anticipated by both those helping you run the event and those attending as guests and participants.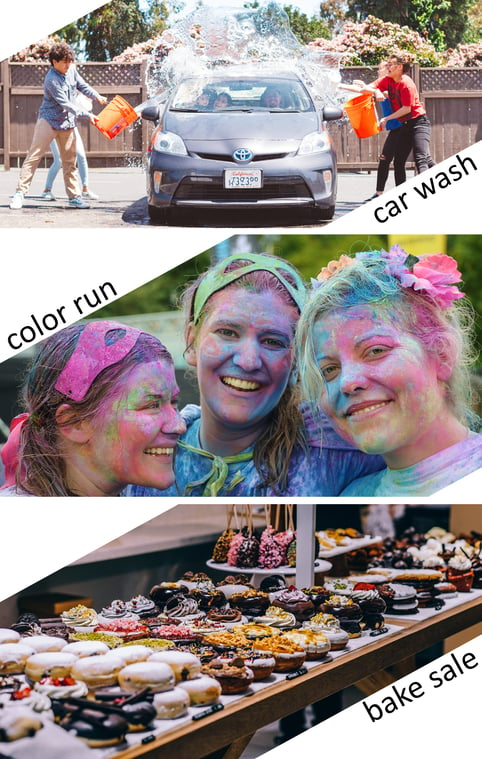 ---
After their nine-year-old daughter Valerie succumbed to cancer in 1976, Sue and Ed Goldstein were determined that no family should have to travel great distances to receive state-of-the-art medical care. Today, more than 6,000 children with cancer and blood disorders benefit immeasurably by receiving their medical treatment close to home in a child-centered environment. The Valerie Fund ensures they do not have to rely on insurance reimbursements to receive a range of customized therapeutic services that enhance their quality of life. For more information, please visit www.thevaleriefund.org.