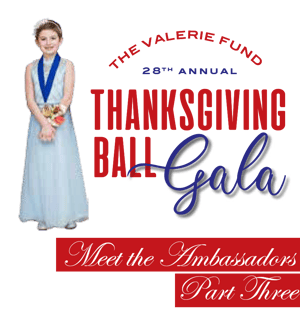 The 28th Annual Thanksgiving Ball Gala is coming up on November 22nd and we can't wait. The most special part of the lead-up to the event is getting to know this year's Valerie Fund Ambassadors, hearing their stories, and seeing how they have created success out of difficulty.
Join us as we take a look at the third group of ambassadors who will be showcasing what being a Valerie Fund kid is all about.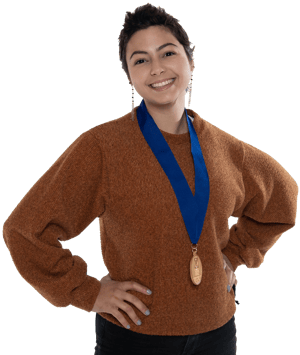 GIULIA; AGE 21
Diagnosed at age 19 with Osteosarcoma
"Cancer is an incredibly terrible thing to experience, but The Valerie Fund goes above and beyond to make treatment easier on both me and my family," Giulia said. "For instance, integrative medicine was always there to help me relax and feel better, or the educational liaison was always helping me with school. The events, the support system, and the people you meet – all due to TVF – shine some light on a dark and difficult time."
Giulia completed treatment just before the start of summer this past year and has returned to Rutgers University for her final year. She was also a speaker for the 2019 Valerie Fund Walk & JAG-ONE Physical Therapy 5K this past June.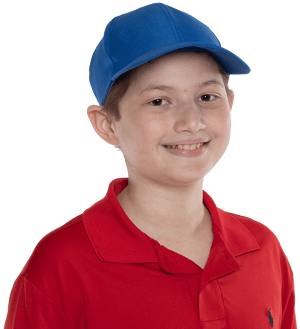 ELI; AGE 12
Diagnosed at age 12 with T-Cell Acute Lymphoblastic Leukemia (T-ALL)
During the week of his 12th birthday, Eli was brought to Morristown Medical Center's Goryeb Children's Hospital and diagnosed with T-ALL. "The Valerie Fund has provided mental support for me and my family, toys and camp. When I am at The Valerie Center, I like to play with the other kids or play on my iPad."
Eli was a camper at Camp Happy Times this past August and managed to get in some classic American camp activities among all of the Harry Potter magic this year. "I caught a fish at camp this summer!"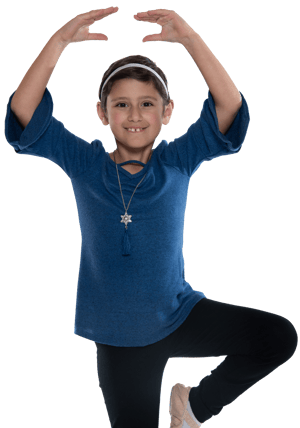 REBECCA; AGE 7
Diagnosed at age 6 with Wilms Tumor
"No one is ever prepared to hear that their child has a life-threatening illness," Rebecca's family said. "Everyone at The Valerie Fund provides an exceptional level of care and emotional and financial support during an extremely trying time for families." Rebecca was diagnosed with Wilms Tumor at age 6 and completed her 38 week treatment at Morristown Medical Center's Goryeb Children's Hospital.
"The education staff worked tirelessly to get Rebecca access to all the materials she needed to succeed including a VGo robot for her classroom. Today, she is excelling in 2nd grade and loves how life is getting back to normal. She enjoys dance and found a new interest in acting."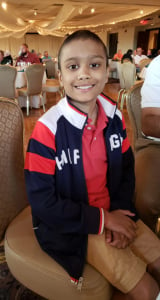 ARJUN; AGE 11
Diagnosed at age 10 with Acute Lymphoblastic Leukemia (ALL)
"Every time I see Dr. Halpern at The Valerie Center, I learn something new about leukemia," Arjun said. "All the doctors and nurses are so caring and quick to respond to my concerns." Arjun's Valerie Fund Center is located at Morristown Medical Center's Goryeb Children's Hospital. "Because of the VGo robot, I could attend my school from home last year and stayed connected with my friends."
Arjun is still in treatment but "in Maintenance Phase so I am able to go to school full time, play ice hockey again and go to family get-togethers. At Camp Happy Times, kids like me can enjoy different activities which make me forget about my illness. It gives me hope for the future."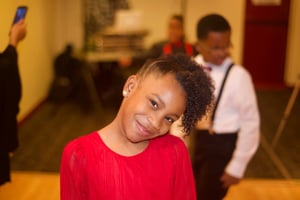 KAMAYA; AGE 10
Diagnosed at age 6 months with Sickle Cell Anemia
Kamaya visits The Valerie Fund Center at Newark Beth Israel's Children's Hospital for her treatment. Even though Sickle Cell Anemia is an ongoing diagnosis, Kamaya feels the support of The Valerie Fund community. "The Valerie Fund helps families feel loved and comfortable while at the Center," she said. "The staff during hospital and office visits are all around helpful in every way possible."
"A favorite memory is being nominated for Make-A-Wish. I was able to go to Disney World with my whole family. Currently I am in treatment. When not at The Valerie Fund Center, I like to play with my little brother and sister."