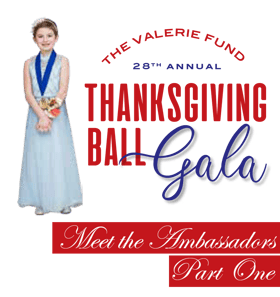 The 28th Annual Thanksgiving Ball Gala is coming up on November 22nd and we can't wait. The most special part of the lead-up to the event is getting to know this year's Valerie Fund Ambassadors, hearing their stories, and seeing how they have created success out of difficulty.
Join us as we take a look at the first group of ambassadors who will be showcasing what being a Valerie Fund kid is all about.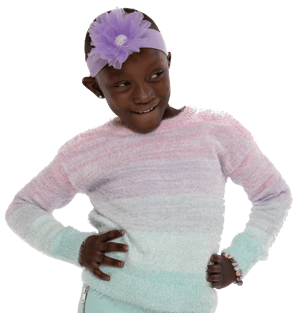 AMAYA; AGE 6
Diagnosed age 6 with Wilms Tumor
Amaya was diagnosed earlier this year with Wilms Tumor, a very rare form of kidney cancer. Also known as nephroblastoma, Wilms tumor can affect both kidneys, but usually develops in just one. Amaya and her family sought treatment at The Valerie Fund Center at Newark Beth Israel.
Talking about their time with The Valerie Fund, Amaya's family said, "The care is exceptional. The staff is awesome, caring and understanding." They continued by adding that, "The Valerie Fund has been very supportive throughout this process."
Amaya attended The Valerie Fund's Camp Happy Times this past August and loved going fishing at the lake. She is always very happy to announce that she successfully finished treatment on September 3rd of this year!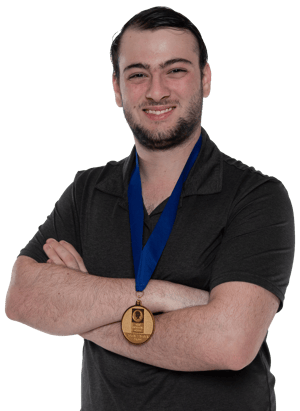 CHRISTIAN; AGE 18
Diagnosed age 17 with Hodgkin's Lymphoma (Stage 4A)
The Valerie Fund Center at Morristown Medical Center's Goryeb Children's Hospital welcomed Christian after his diagnosis of Hodgkin's Lymphoma when he was 17. "The Valerie Fund truly made me feel like I was a part of their family," Christian said. "Every time I would go for treatment they were always so friendly and truly cared for me."
Christian worked closely with the Educational Liaison when he received a VGo robot to help him not only continue his education in full but also maintain friendships with the rest of his class during treatment. Having completed treatment after five months, Christian remembers a particular highlight of his time with The Valerie Fund. "One of the best things were the therapy dogs. Because no matter what was happening you couldn't be sad with a cute dog sitting with you."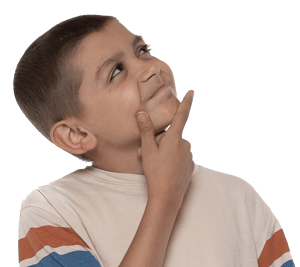 ARION; AGE 10
Diagnosed age 9 with Osteosarcoma
"The Valerie Fund has helped us so much," Arion's family said after The Valerie Fund Center at Morristown Medical Center's Goryeb Children's Hospital helped treat Arion last year. "I truly believe without the doctors and nurses, we wouldn't be where we are today. They ensured we weren't burdened with anything and could focus on healing."
Arion's grateful parents continued by saying, "Thanks to the great staff at The Valerie Fund, we have finished treatment. Arion is doing great and is back at school. He even went to Disney for a week!"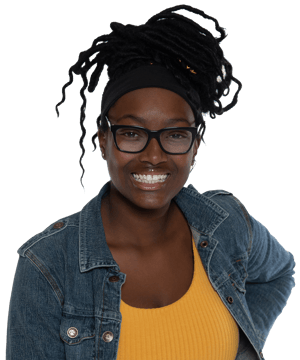 SHARIAH; AGE 13
Diagnosed age 11 with Undifferentiated Embryonal Sarcoma of the Liver
"When I was a patient," Shariah said, "The Valerie Fund gave us resources and information that was critical to our treatments and healing." Shariah was treated at Newark Beth Israel when she was diagnosed two years ago.
Shariah made sure not to let her diagnosis prevent her from living her life. "My favorite memory from Camp Happy Times is the dance at the end of the week. I wore the most gorgeous dress and danced with all my friends." While Shariah will have to continue to be monitored even after completing treatment, she remains dedicated to both her school and herself. "Today, I am the Cheer Captain for my school, tutoring children and applying for high schools."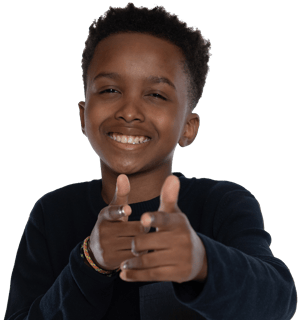 MYLES; AGE 13
Diagnosed at birth –with Sickle Cell Anemia
Myles attends The Valerie Fund Center at Paterson's St. Joseph's Medical Center where he is treated for Sickle Cell Anemia. "The Valerie Fund has helped me by providing comfort, support and made me smile when I didn't want to" Myles said.
Myles came to The Valerie Fund Walk & JAG-ONE Physical Therapy 5K in Verona for the first time this year. "A favorite memory is attending the Walk/Run in June. It was my first time and the experience was the best! I have never felt such love and support by so many people. I will cherish that feeling forever."