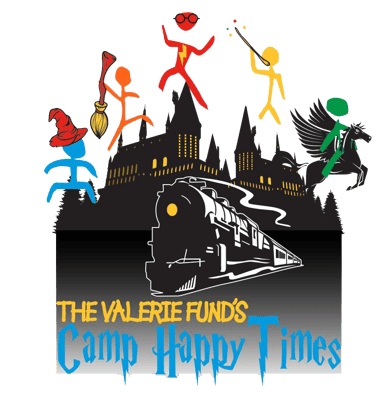 As autumn is upon us and the days start to cool off, we wanted to enjoy one last bit of summer fun by taking a look back at the the week in August of 2019 when more than 150 campers spent a magical week at Camp Happy Times. Join us for some of our favorite memories from this year's Camp!
The Valerie Fund's Camp Happy Times is a week-long adventure for current and former pediatric cancer patients offered at no cost to the families. Transportation, accommodations, food, and activities are all included thanks to our amazing donors and supporters such as Dunkin's Joy in Childhood Foundation which gave an incredibly generous $40,000 to Camp this year. As is annual camp tradition, our friends from Chanel treated our female campers to a special beauty session before the big dance—even our youngest girls enjoyed lip gloss and nail polish! We are also grateful to the Tom Coughlin Jay Fund and the Daniel Galorenzo Foundation for continuing their support of our campers.
You may recall we gave you a sneak peek at the transformation that Camp Happy Times was planning this year, turning an already magical place into Camp Hogwarts. (Don't remember? Check out the article here.) Camp Director Matt Ruttler, staff, and counselors went all out for their camp kids as they made Tyler Hill Camp into the Wizarding World of Camp Happy Times. Campers were assigned Hogwarts houses, went to potions class, and played quidditch alongside traditional summer camp activities like swimming, arts & crafts, and archery.
Here is a video of some of our favorite moments from the Camp Happy Times School of Witchcraft and Wizardry. If you'd like to take a look at our full gallery of photos from the week, you can CLICK HERE.
We can't wait to announce next year's theme and we'll definitely be dreaming of August mornings on the shore of the lake as we head into another snow-filled winter.