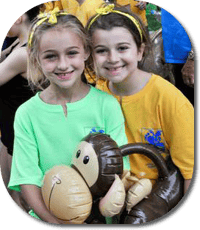 The Valerie Fund is a not-for-profit organization that provides caring, comprehensive, state-of-the-art outpatient health care to more than 4,000 children and their families each year. The Valerie Fund Walk & JAG Physical Therapy 5K Run will be held in Essex County's Verona Park on Saturday, June 11, 2016 and has raised one million dollars in each of the last four years. The Walk and 5K Run supports The Valerie Fund's mission to provide comprehensive health care for children with cancer and blood disorders. Every step and every dollar raised helps at The Valerie Fund Centers. Patients receive far more than treatment for their physical illnesses. The Valerie Fund's philosophy is that to truly heal the children with whose care we are entrusted, we must treat them emotionally, socially, and developmentally, as well as medically.
---
On June 11th, more than 4,000 people are expected to again join several hundred Valerie Fund patients and families in recognition of their courage and to spread awareness of pediatric cancers and blood disorders. Through the teams' individualized fundraising efforts, individual and business sponsorships, we are hoping to reach our goal of raising $1,000,000. After the Walk and 5K Run, the participants are invited to enjoy an exciting day of live music, children's activities and complimentary food and beverages!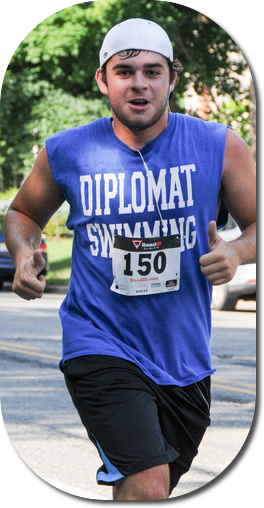 Sponsorships continue to be the foundation of the Walk and 5K Run's success as well as the grass roots efforts of hundreds of Walk Captains and their teams.Bunny Flanders, Director of Marketing says, "The individuals and businesses donating to the Walk have made it a priority to support the communities in which their employees live and work. We applaud their commitment and willingness to give back and take great pride in sharing some of the major sponsor's names: Atlantic Health, Barnabas Health, Burger King U.S. Trust, Wakefern Food Corp. and the Inserra, Saker and Village ShopRite Families and JAG Physical Therapy, underwriter of the 5K Run."
Runners from all over New Jersey come at 8:30 am to run in the 2016 USTAF sanctioned event. JAG Physical Therapy sponsors the run and provides a free gift to the first 500 runners. Runners are invited to stay for The Walk at 10:00 am and all the family-fun acitvities included with registration. Flanders cites the 5K Run as a perfect example of the event's evolution into a community-wide happening. "In the earlier years, the race attracted fewer than one hundred participants. A decade later, thanks to increased publicity particularly by area running clubs, one thousand runners signed up for USA Track & Field sanctioned event," she recounts.
Each year the return of Captain Hope, The Valerie Fund Walk's very own mascot and superhero, is a highly anticipated event for all the young patients of The Valerie Fund. Captain Hope was the creation of four Valerie Fund patients. As a super strong cancer fighter, Captain Hope is able to go into the patient's minds and turn any sad thoughts into happy thoughts. Then he goes into the body and beats up the cancer cells. He comes the park each year to uplift and inspire the children and their families.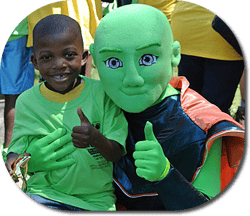 In the days leading up to June 11th, media sponsors WCBS-TV and WCBS 880 will offer extensive coverage and the station's Alice Gainor and John Elliott broadcast live from the park. Media support is provided by WCBS-TV 2 HD, WCBS 880, Outfront Media and The Star-Ledger who donate on air public service announcements, radio spots, billboards and full page ads
The greater the fundraising successes, the better the ability The Valerie Fund has to implement programs and staff positions that achieve the organization's mission of supporting comprehensive health care for children fighting cancer and blood disorders. The money raised during this inspirational event funds social workers, child life specialists, educational liaisons, psychologists and integrative medical and palliative care support as well as a range of therapeutic services and on-going individualized care. Our patients have benefitted immeasurably from receiving their medical treatment close to home at highly rated hospitals in a family-centered environment.
---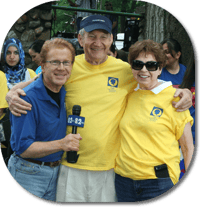 Nearly four decades ago, Ed and Sue Goldstein, founders of The Valerie Fund sought a way to honor their nine-year-old daughter Valerie's memory. Their vision was to spare other families with critically ill children the additional suffering associated with traveling long distances for treatment. Today, there are seven Valerie Fund Children's Centers located in top pediatric hospitals in New Jersey, New York and metropolitan Philadelphia serving more than 4,000 children---one of the largest networks of healthcare facilities for children with cancer and blood disorders in the country.