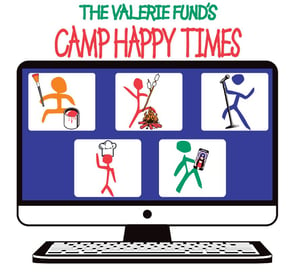 2020 will be a year of many firsts and The Valerie Fund's Camp Happy Times will follow suit. For the first time ever, Camp Happy Times is going virtual but that doesn't mean our kids are not going to get a robust and fun-filled experience with the fellow campers and counselors they've come to love.
Due to concerns and out of an abundance of safety from the COVID-19 pandemic, Camp Happy Times is not able to open in its normal capacity. Since 1983, campers have been brought to Tyler Hill Camp in Tyler Hill, PA for a week of crafts, outdoor activities, learning, and - most importantly - having fun with other kids who have gone through cancer. Camp Happy Times is important to so many kids because everyone there knows what they've gone through - they've gone through the same thing.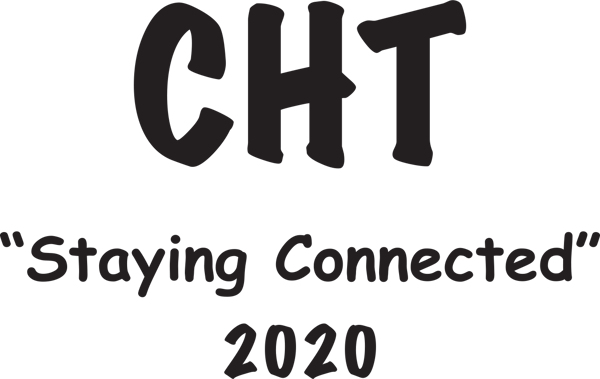 Traditionally, children who have or have had cancer have been provided with a full week of the camp experience. One of the biggest questions each year is what the theme will be as they have run the gamut from "An Around the World Tour" to "Disney" to "The Olympics." (You can click HERE and HERE to check out last year's "Wizarding World of Camp happy Times" with a Harry Potter theme).
Given the need to go virtual this year, the theme will be "Always Connected." This is an important message to convey as we all struggle in our own ways during this time of social distancing, isolation, and quarantine. Now more than ever is a great time to learn and celebrate what keeps us always connected rather than separated and apart. This will be the first year that Camp Happy Times welcomes our hematology patients. In addition, since family connections are often the strongest, siblings of current and former Valerie Fund patients are also welcome to attend the virtual Camp Happy Times this year.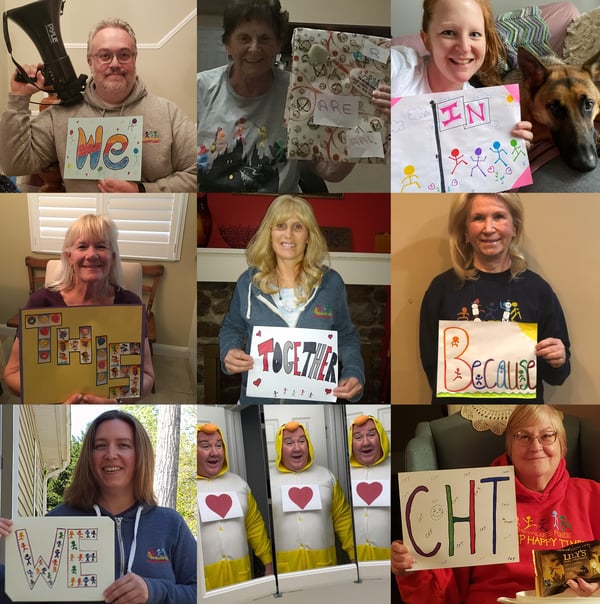 Anyone who knows Camp Happy Times knows that the staff and counselors are the heart and soul of the week. These dedicated individuals put together the absolute best experience they can for the kids and love every minute of it. This year they are producing both live and pre-recorded videos for the kids to use at home. Some will be videos they can play over and over again or on their own schedule whereas others will be live and have full interaction with the counselor.
"I am so excited to offer this virtual camping experience for all our campers and staff. The week's schedule is filled with amazing programs specifically designed to engage our campers in a fun and interactive way." - Matt Ruttler, Camp Director
Many of the activities that campers enjoy every year at camp will still be present during this virtual camp. Meeting for the morning flag salute, cooking classes, arts and crafts, and campfires will all be integrated with this new format for 2020. The highlight of the week, the dance and talent show, will also be a big part of camp this year. Some of the other videos and presentations will include topics such as yoga, makeup tutorials, fashion shows, video editing, and scavenger hunts.
Just like in almost every other aspect of life, 2020 will mark a different kind of Camp Happy Times but that doesn't mean that it is any less about ensuring our kids have a relaxing, rewarding, and fun-filled week with their TVF family. Running from August 16th to August 21st, there are still spots available if your child is or has been a pediatric oncology/hematology patient. You can submit an application by CLICKING HERE. You can share the flyer below with families who might be interested or contact Camp Director Matt at mruttler@thevaleriefund.org.
And don't forget to come back in September when we'll show you some highlights of just how much fun the campers had!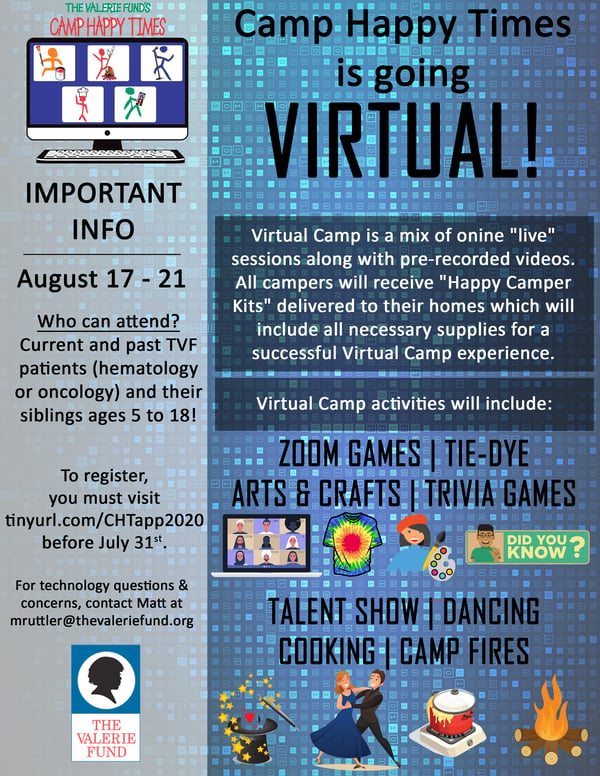 ---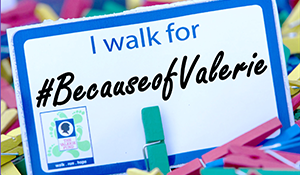 Register today for the 2020 Valerie Fund Walk & JAG-ONE Physical Therapy 5K
being held on October 3rd in Verona Park.
Click here for more information or to register today!
---
During this difficult time of the COVID-19 pandemic, The Valerie Fund remains dedicated to the children battling cancer and blood disorders. We are in this together and continue to treat every child who needs our help.
If you would like to help, you can click here to donate.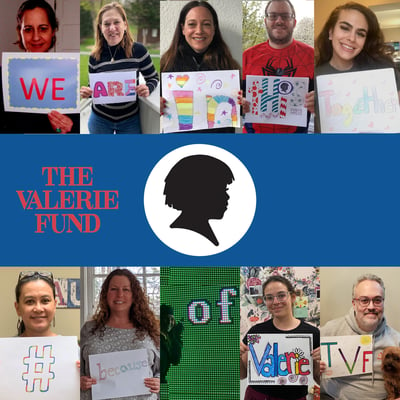 We are in this together. #BecauseofValerie