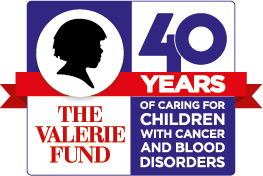 When Valerie's family and friends sought to honor her memory 40 years ago, most were new to the world of philanthropy and unlikely fully aware of the challenges of raising money.
Since the first Valerie Fund Children's Center opened at Summit's Overlook Medical Center in 1976, the extraordinary growth of The Valerie Fund has been rooted in founders Sue and Ed Goldstein's own heartbreaking experiences and their desire to provide compassionate care close to home. This year we will celebrate the generosity, willingness to give back and tireless efforts of so many.
While there is so much more to do, we can reflect on the 40th Anniversary of the founding of The Valerie Fund and be proud of the fact that thousands of critically ill children and their families were not alone as they navigated the many challenges faced following a devastating diagnosis of cancer or a blood disorder.
We can appreciate the integration of top-notch medical care with a growing range of customized therapeutic services offered by social workers, child life specialists, educational liaisons, psychologists and specialists in integrative medicine and palliative care. We can acknowledge that while rarely covered by health insurance, these social services play a vital role in addressing quality of life issues during the treatment and healing process.
---
IN THE BEGINNING
The Valerie Fund has always been about family. In the words of our founders Ed and Sue Goldstein,
"When Valerie was sick she was treated at Babies Hospital in New York. We had many long car rides back and forth with our child and loads of times she was vomiting into a pot. We always had that available for just those occasions. Our anguish was intensified knowing that our healthy child Stacy was separated from us. Through all of Val's hospitalizations, we saw Stacy only in the early mornings or late at night. In the hospital, we also saw parents able to see their ill children only on weekends, unable to visit more often because of distance or finances.

And then I saw what a NJ community hospital could do when I took Val to the Emergency Room at Overlook Medical Center toward the end of her illness. I couldn't park close enough to the hospital's doors and I didn't know how to get Val from the car and into the hospital without jarring her. A cop or security person saw my predicament and brought out a stretcher and helped me wheel Val into the emergency room. I'll never forget him. I just hoped I thanked him enough. For the few days we were at Overlook, I slept on a bed in Val's room, not a chair, and I ordered my meals when Val did. I didn't have to leave her to go searching for food. We didn't have those luxuries at Babies in NY. An added wonder was that Stacy was able to visit her sister. It was an eye opener.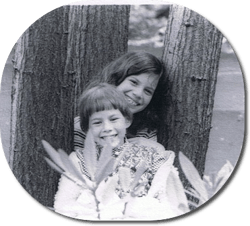 Those experiences were the seeds that brought about The Valerie Fund. And so, a few weeks after we lost Val, in January 1976, I suggested to Sue that we start a foundation in Valerie's memory. And all Sue thought was: "Too soon."
I also suggested that the three of us, Stacy, Sue, and I, go away for a week to clear our heads.
Again, Sue could only think, "Too soon."
And so we went to Curacao – had a terrible time – came home and gathered a list of people who had started foundations or held fund-raisers. We began to make telephone calls to strangers on that list and they all told us not to do it; it won't work. It was too hard, too hard on the family, too hard on the marriage. And so, we did it.
We called a meeting of 18 friends and friends of friends and told them we wanted to raise money for kids with cancer in New Jersey. Most of that group of 18 were very interested in our concept and we started a search committee that ended at Overlook Hospital and a two-year commitment of $25,000 to support our first Valerie Fund Children's Center. Of course, we didn't know where the money was coming from but we'd worry about that later."
AND HERE WE ARE TODAY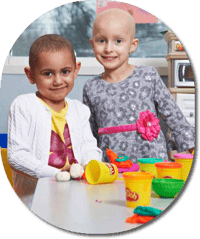 Today there are seven Valerie Fund Children's Centers for Cancer and Blood Disorders located in major hospitals in New Jersey, New York, and the Philadelphia area providing caring, comprehensive, state-of-the-art outpatient health care to more than 4,000 children and their families each year. This network means that sick children are able to receive care close to their homes. Before The Valerie Fund, many children—such as Valerie Goldstein—had to travel long distances because the treatment they needed was available only at major medical facilities located in large cities. Families turn to The Valerie Fund because of the unique combination of medical care, counseling, and other services it provides. The Valerie Fund Children's Centers comprise the largest network of healthcare facilities for children with cancer and blood disorders in New Jersey, and one of the largest in the nation. We host over 25,000 patient visits each year.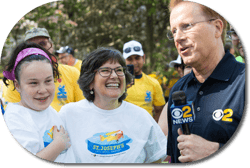 As of July 1st, 2016 a new Center at St. Joseph's Children's Hospital will join The Valerie Fund healthcare network serving children in our area with cancer and blood disorders. The Paterson-based outpatient facility strengthens The Valerie Fund's ability to offer critical services and programs for children and their families in other parts of New Jersey. This partnership will extend the reach of The Valerie Fund to 1000 additional patients each year.
---
Our events in the coming year will be filled with donor appreciation activities as we acknowledge 40 years of supporting children in our area with cancer and blood disorders.
Thank you to all of our donors for 40 years of support!