The next series of blogs will feature former Valerie Fund patients and focus on "where they are now." Their diagnoses varied – cancer of the blood, of the brain or bones, cancer in the nervous, lymphatic or immune system, and other rare childhood cancers or blood disorders. Post treatment, their educational goals and career paths have varied as well. Each survivor truly believes their experience made them stronger and shaped them into the person they are today.
Being a teenager should be a care free time when people are hanging out with their friends and not yet worrying about the pressures of the real world. But, it is not always easy. People are in the process of growing up, trying to figure out who they are and how they fit in. Imagine a cancer diagnosis on top of it all. The first three people in this blog series were all diagnosed as teenagers. Now, they are successful young adults and possess the strength and courage to make the most out of life.
Ali:
Diagnosed at age seventeen with Stage 2A Hodgkin's Lymphoma in November of 2013. After six months of chemotherapy and radiation Ali was cancer free! Fast forward four years, Ali is in her senior year of college at The New York University Tisch School of the Arts. Pursuing a career in cinematography, Ali is currently working on her thesis film, Scar, which centers on her personal journey with cancer. To bring her story full circle, Ali became friends with another NYU student, Casey, who was also diagnosed with Hodgkin's Lymphoma during her freshman year of college. Casey is now the lead actress for Ali's thesis film.
To learn more on how you can support Ali's film please visit: https://www.indiegogo.com/projects/scar-cancer#/. "Team Ali" has raised nearly $70,000 for The Valerie Fund over the last four years! Any money raised that is not used to produce the film will be donated to the 2018 Valerie Fund Walk & JAG Physical Therapy 5K Run.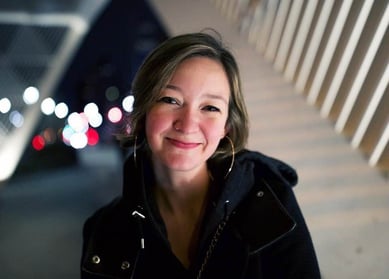 Valerie Fund patient and inspiring film maker, Ali.
Richard:
Diagnosed at age eighteen with Acute Lymphoblastic Leukemia (ALL) in 2012. Richard underwent fourteen months of chemotherapy, two and a half years of maintenance chemotherapy and brain radiation. He struggled to walk due to the high-dose treatment and developed problems with his knees and hips which lead to a bilateral hip replacement.
Richard pushed forward with his future. He is a multi-year recipient of a Valerie Fund scholarship and a straight A student. He has spoken at numerous Valerie Fund events and has been a camp counselor at Camp Happy Times. Richard is currently a second year medical student at Cooper Medical School at Rowan University with plans to become a pediatric oncologist.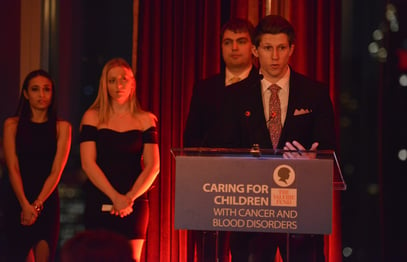 Valerie Fund patient, Richard at the 2018 Taste of Giving event in NYC.
Meghan:
Diagnosed at age fourteen in February of 2008 with Stage 3 Non-Hodgkin's T-Cell Lymphoblastic Lymphoma. Over the course of ten years, Meghan has defeated cancer, undergone surgeries for hip and shoulder replacements, graduated in the top of her class, became a Valerie Fund scholarship recipient, attended New York University, traveled the world, and now works in Public Relations in New York City.
Meghan was this year's guest speaker at The Valerie Fund's annual Taste of Giving event. In a room filled with over 300 people, Meghan shared her inspiring journey with cancer and how it has shaped her into the person she is today. "My diagnosis taught me to make every single minute count, because although we can't control what happens to us, we can control how we react and what we can learn from it."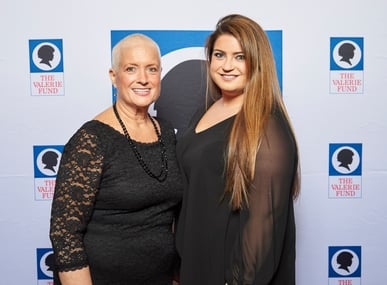 Valerie Fund patient, Meghan (right) with her mom at the 2018 Taste of Giving event in NYC.
---
ABOUT THE VALERIE FUND: After their nine-year-old daughter Valerie succumbed to cancer in 1976, Sue and Ed Goldstein were determined that no family should have to travel great distances to receive state-of-the-art medical care. Today, more than 6,000 children with cancer and blood disorders benefit immeasurably by receiving their medical treatment close to home in a child-centered environment. The Valerie Fund ensures they do not have to rely on insurance reimbursements to receive a range of customized therapeutic services that enhance their quality of life. For more information, please visit www.thevaleriefund.org.

---