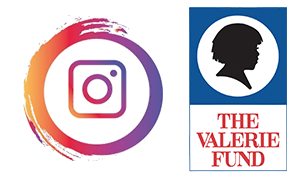 When we put a call out to Valerie Fund families to see how some of our kids are weathering this time of COVID-19 isolation, we didn't expect so many responses! Check out what even more of our kids and families are doing to pass the time at home and get inspired for your own family.
Be sure to follow us on Instagram and Facebook to be up to date on the goings-on of not only The Valerie Fund but our kids and families too!
Julie has had lots of fun with her family these last few weeks! They even held there own #chopped cooking competition! Looks Awesome Julie!
As we close out this week we are filled with so much love ❤️ from our TVF patient Abby! #becauseofvalerie
Our friend Nicholas is staying busy by perfecting his art skills! We love the amazing work he has done so far! 🎨🖍🥰❤️ #becauseofvalerie
Annie is spreading the love on this Thursday morning! ❤️💜💛💖💚💙
TVF patient Logan and his family have been staying busy with lots of awesome activities like building a fire pit, nature walks, ABC crafts, drive-throughs at a farm and lots of family time! Looks like you've been having a blast Logan! 😀❤️
---
A special message from our Camp Happy Times Arts & Crafts Counselor Merni! 🎨🖍💛
Speaking of Camp Happy Times. Did you see the newest playlist from CHT alum Bella?
Click here to check out her story!
---
What are you and your family doing to spend time during this COVID-19 quarantine? Are you starting new projects together as a family? Learning a new language? Let us know in the comments below or post a picture and tag us on Facebook and Instagram (and remember to use #BecauseofValerie). We'd love to see what our Valerie Fund community is up to!
---