---
---
The 4th Annual Rook Run (and walk) will be held on Sunday, October 8th, 2017 on the Long Branch boardwalk.
The high energy community event benefits children in our area battling cancer and blood disorders and has already raised over $500,000 to date. Thanks to the incredible generosity of Lead Sponsor World Subaru, a raffle drawing has been added this year and a 2018 Subaru Forester SUV will be given away to one lucky ticket holder on October 8th.
Joe Wajda, Executive Manager of the Tinton Falls dealership decided to step up World Subaru's charitable efforts at the Rook Run (and walk) after seeing firsthand the top notch care patients were receiving at The Valerie Fund Children's Center located within Monmouth Medical Center.
---
"The entire team at World Subaru is excited to partner with The Valerie Fund as the Lead Sponsor of the 4th Annual Rook Run (and walk). We applaud The Valerie Fund for their tireless commitment to helping children with cancer and blood disorders and we are proud to stand beside you and work towards raising money," said Joe.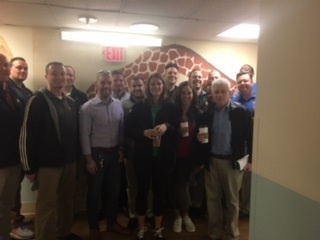 The World Subaru Team visits The Valerie Fund Center at The Unterberg Children's Hospital in Monmouth Medical Center.
The Rook Run (and walk) will take place in Long Branch, N.J. Event festivities will be set up throughout The Great Lawn Amphitheatre section of the Long Branch Boardwalk located at 10 Ocean Avenue between Cooper and Madison Ave, just north of Pier Village. Runners and walkers of all ages are welcome and encouraged to participate.
A $100 donation gives you the chance to win a 2018 Subaru Forester SUV. The approximate value of the vehicle is $28,000. A maximum of 2,000 raffle tickets will be sold. Drawing will be held at the closing ceremonies of The Rook Run (and walk) at approximately 11:30 a.m. The winner does not need to be present. For questions or additional information, please contact Madison Welch at 973.761.0422 or mwelch@thevaleriefund.org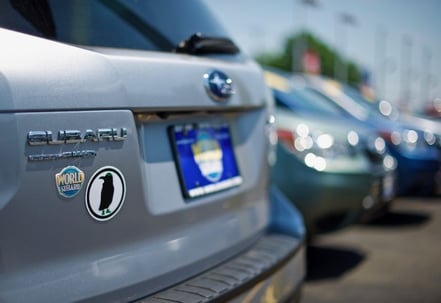 ---

ABOUT THE VALERIE FUND: After their nine-year-old daughter Valerie succumbed to cancer in 1976, Sue and Ed Goldstein were determined that no family should have to travel great distances to receive state-of-the-art medical care. Today, more than 6,000 children with cancer and blood disorders benefit immeasurably by receiving their medical treatment close to home in a child-centered environment. The Valerie Fund ensures they do not have to rely on insurance reimbursements to receive a range of customized therapeutic services that enhance their quality of life. For more information, please visit www.thevaleriefund.org.
---