World Subaru presents The 3rd Annual Rook 5K Run on Sunday, September 25th. Fundraising goal of $250,000 to benefit The Valerie Fund.
Growing company makes a great cup of coffee and is making a difference in the lives of children battling cancer and blood disorders.
---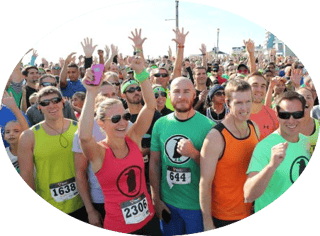 Long Branch, N.J., August 22, 2016 - Nearly 1,500 runners have already signed up to participate in the 3rd Annual Rook Run and the field is expected to grow to over 3,000 by the time the starter gun goes off at 10:00 AM on Sunday, September 25th. More than 150 volunteers and hundreds of supporters will be on hand to watch the USATF certified 5K Run at the start and finish lines along the Long Branch boardwalk adjacent to the Great Lawn Amphitheatre, 10 Ocean Avenue.
For the third year in a row Rook Coffee has proudly partnered with The Valerie Fund, a not-for-profit organization supporting children and their families with cancer or a blood disorder. There are seven Valerie Fund Centers located in New Jersey, New York and metropolitan Philadelphia ensuring that most patients in treatment travel no more than 30 minutes from their homes.
Rook Coffee founders Holly Migliaccio and Shawn Kingsley are passionate about putting their support behind an organization that provides extraordinary care to children and their families at a most vulnerable time. Founded in 2010, Rook Coffee has ten locations in Monmouth County, a roaster in Long Branch and enjoys a near cult-like following of their specialty and cold brewed coffees. The proximity of a Valerie Fund Center to many of the customers Rook serves was important to Migliaccio and Kingsley. They are "super positive" about the collaboration and report, "we are overwhelmed by the amount of support we have received from the community. The growth of the run has been remarkable, and we couldn't be more proud of what we have accomplished so far. " Their philanthropy has already paid off greatly for the surrounding communities as funding of a full time psychologist at The Unterberg Children's Hospital in Monmouth Medical Center was made possible by the nearly quarter of a million dollars raised since 2014.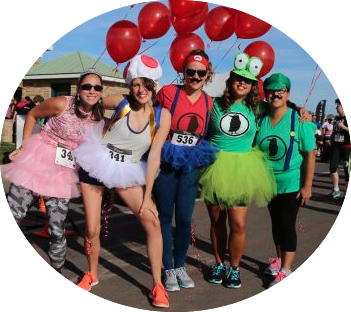 This year, World Subaru is the event's Exclusive Presenting Sponsor and Ocean First Bank and First Atlantic have committed to Business sponsorships. In addition to Rook Coffee, refreshments will be donated by jonesbar, Dean's Natural Food Market, Whole Foods Market, Jersey Mike's Subs and Delicious Orchards. Other sponsors will be showcased at the 2016 Rook Run Market Place. The event attendees are invited to visit the tents and tables of approximately twenty local vendors offering goods and services. Please contact info@rookrun.com for more information about the 2016 Rook Run Market Place.
The 3rd Annual Rook Run will take place during Childhood Cancer and Sickle Cell Awareness month and the alliance between Rook Coffee and The Valerie Fund impacts children and their families dealing with life-threatening diseases in many positive ways. Bunny Flanders, Director of Marketing and Communications said, "the amazing success of the Rook Run over the past two years enables The Valerie Fund to maintain one of the largest health care networks of its kind in the country. This is a great way to promote awareness and celebrate the courage and resilience of children in our area being treated for cancer and blood disorders."
---
After their nine-year-old daughter Valerie succumbed to cancer in 1976, Sue and Ed Goldstein were determined that no family should have to travel great distances to receive state-of-the-art medical care. Today, more than 4,000 children with cancer and blood disorders benefit immeasurably by receiving their medical treatment close to home in a child-centered environment. The Valerie Fund ensures they do not have to rely on insurance reimbursements to receive a range of customized therapeutic services that enhance their quality of life. For more information, please visit www.thevaleriefund.org.
Please visit www.rookrun.com to make a donation or to register for the event. Food, beverages, a t-shirt and activities including face painting and inflatables for children are all included in the $35 registration fee.
There will be an opportunity to register or donate on the day of the race beginning at 8:00am. In order to receive your racing bib number by mail, please register online by Thursday, September 8th. In person bib pick- up will be held at Rook Coffee, 10 North 3rd Avenue in Long Branch on Friday, September 23 (9:30am – 6:30pm) and Saturday, September 24 (10:00am – 4pm). Swag bags and t-shirts will also be available for pick-up at that time.