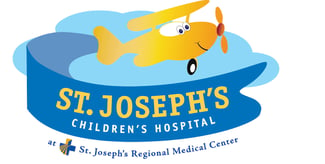 The Valerie Fund Board of Directors is proud to announce a new Center will join The Valerie Fund healthcare network serving children in our area with cancer and blood disorders. The St. Joseph's Children's Hospital Paterson-based outpatient facility strengthens The Valerie Fund's ability to offer top-notch services and programs for children and their families in other parts of New Jersey. The official date for the inclusion is July 1, 2016.
---
From the initial assessment findings, Valerie Fund Board member Abby Goldberg felt St. Joseph's Children's Hospital was an excellent candidate to support the integrity of The Valerie Fund mission. She easily envisioned bringing 1000 new patients into The Valerie Fund family and is excited about new staff additions, a newly renovated playroom and the purchase of iPads and computers. "I am thrilled and honored that St. Joseph's Children's Hospital will be part of The Valerie Fund Family." The expansion into Passaic County is a new geographic area for The Valerie Fund. Significant numbers of oncology, sickle cell and other assorted hematologic diagnoses will benefit from financial support and staffing additions. The similarities of philosophies and operations at the St. Joseph's Children's Hospital and at The Valerie Fund Centers means their interface will organically benefit everyone.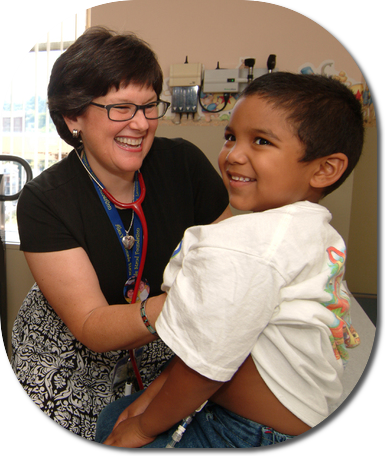 Jill Menell, MD, Chief of Pediatric Hematology/Oncology at St. Joseph's Children's Hospital is looking forward to the
collaboration. "We are so excited that our patients will have the benefit of being a part of The Valerie Fund family. We provide excellent medical care for our patients, but the psychosocial piece is equally as important to the well-being of the child and the entire family unit. Many of these services, such as social work and child life, are not reimbursed by insurance. With The Valerie Fund's generosity, we can support our current social work and child life positions and we will add several new staff positions to ensure that the diseases they have and treatments they receive will not limit their success in school and in life."
About St. Joseph's Children's Hospital Center for Pediatric Cancers and Blood Disorders. The Pediatric Hematology/Oncology Division was established in September, 1996 and similar to The Valerie Fund, a multi-disciplinary team approach has proven effective in providing patients with state-of-the-art, comprehensive compassionate care. The team works closely with other pediatric disciplines throughout the children's hospital such as pediatric critical care, infectious diseases, cardiology, gastroenterology, endocrinology, pulmonology and others to provide all-inclusive care. Their methods mirror The Valerie Fund model where the entire family is included in the treatment process while addressing the numerous, complex issues that may arise with a life-threatening illness. Also, like the diverse population treated at The Valerie Fund's Newark Beth Israel Center, English is not the primary language spoken in the homes of many of the 1000 patients who receive outpatient care at St. Joseph's Center . In this case, 60% are Spanish speaking and another 10% are Arabic.
The Pediatric Cancers and Blood Disorders Center at St. Joseph's Children's Hospital hosts approximately 5000 outpatient visits each year. Current staff is made up of five physicians board certified in pediatric hematology and oncology. Rounding out the team is a dedicated nursing staff – 2 PNPs and 2 RNs with expertise in administration of chemotherapy and other therapies and a psychosocial team that includes a social worker and child life specialist. Three integrative therapists administer acupuncture, acupressure, aromatherapy and massage therapy---popular and effective treatments that have been proven in a high percentage of cases to reduce the pain and stress of illness. A part time counselor for the Long Term Follow Up program, established in 2013 provides valuable information about cancer survivors.
Between 20-30 new oncology diagnoses present each year. Assorted hematologic cases make up the balance and include 100 sickle cell patients, 15 patients with thalassemia intermedia/major and approximately 100 patients with coagulations and platelet abnormalities. These patients can be treated from birth through adolescence/young adulthood.
The center established a Long Term Follow-up program in 2013. It is run by one of the physicians, a nurse practitioner and a part-time counselor who provide medical interventions and screening, vital education and psychosocial support to childhood cancer survivors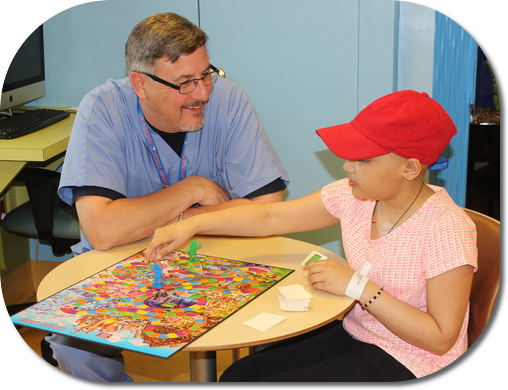 Bill Copeck, RN, Nurse Manager in the Center for Pediatric Cancers and Blood Disorders is anticipating the power in the partnership that will benefit so many. "It is such a great opportunity for St. Joseph's Children's Hospital to become a part of The Valerie Fund family. Expanding our current psychosocial services to provide more educational assistance, financial guidance and counseling services will be a benefit to our patients and their families. There is so much more to treatment of disease than medicine and nursing; child life and social work also play a very important role in successfully caring for patients. The Valerie Fund's generosity will go a long way towards expanding these services. We are all thankful for this new relationship and look forward to working together in the future."
---
---