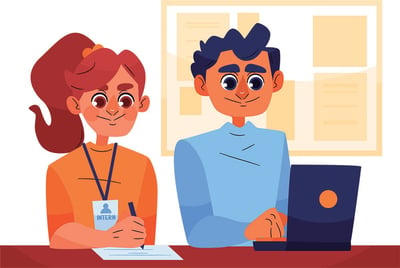 Did you know that April is National Internship Awareness Month? Internships are a great way for the workforce of tomorrow to get hands-on experience and learn while doing. The Valerie Fund is proud to partner with local schools like Montclair State University and we're excited to introduce you to our current intern, Matt!
Career Edge Organization founded National Internship Awareness Month in 2017. Every April we celebrate the benefits of internships for both employers and students. Think of it as a joint effort to produce tomorrow's great talent. They're also on the rise: About 62% of the class of 2017 reported doing at least one internship as compared to just 17% of the class of 1992. Cheers to you, interns!
The Valerie Fund has welcomed interns since 2010. We take very seriously our role in their education and make sure that they gain real world experience. Our internships aren't just for grabbing coffee or making copies. Some of the responsibilities of our interns include:
Interacting with donors and volunteers

Welcoming Walk Team Captains

Working with our event vendors

Being a pivotal part of our logistics team

Hosting The Valerie Fund night with the NJ Devils

Researching and contacting runner's clubs for our 5K events
Of course there are many roles our interns play during their semester with us and these are just a few. Our interns are a vital part of the team and help us even as they are learning these new skills.
Many of those young adults who have joined our team over the years have gone on to achieve great things. Some of past interns have gone on to roles at St. Joseph's Medical Center, Verizon, Hackensack Meridian Health, and Pfizer. We regularly hear from our past interns as they update us on their professional progress and we could not be happier for them! Many of you already know one of our brightest shining stars of the internship program as she joined The Valerie Fund as a full-time employee. Diana Arcure started as an intern through Montclair State University and did so well that she is now a vital and integral part of our Events & marketing team. You can learn more about Diana by clicking here.
We have an open spot for our Summer Internship period so if you are interested, please send an email with your contact information, the university and program you are attending, as well as your resume to Bunny Flanders at bflanders@thevaleriefund.org
Our current superstar intern is Matt Corcoran from Montclair State University. He is a senior and so even more excited to complete his university journey and begin his professional life. Let's learn a bit more about Matt as you may be hearing from him yourself in the next few months!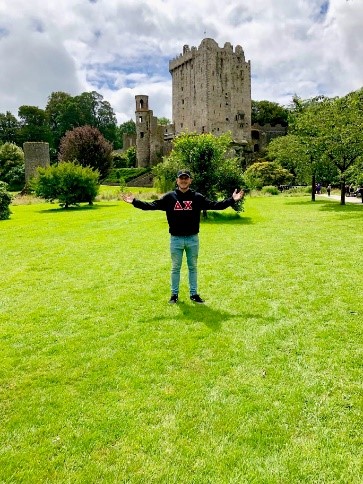 Name
Matthew Corcoran
Position/Title
Marketing & Special Events Intern
When did you start?
I started my internship at The Valerie Fund in February of 2021.
Where did you grow up?
I was born and raised in Woodbridge, NJ.





Where did you study/go to college?
I currently attend Montclair State University. I am majoring in Business Administration with a concentration in Sports, Events, and Tourism Marketing.
What is your professional history before joining The Valerie Fund?
Before the Valerie Fund I have worked at my local Ice & Roller skating rink, The Woodbridge Community Center. As well as a Sales Associate at Bloomingdales in The Short Hills mall where I am still currently employed today.

What brought you to The Valerie Fund?
Montclair Career Services helped me with finding an open position here at The Valerie Fund.

What are some of your goals you hope to achieve/have achieved while working in The Valerie Fund?
Working at The Valerie Fund has taught me great things to gain experience in my field. I hope to achieve more background knowledge in events coordinating as well as gaining a career in the events field in the near future.

What is your favorite book/movie/television series?
My favorite book is The Five People You Meet in Heaven. My favorite movie is Dead Poets Society. My favorite T.V. Show is Brooklyn 99.

What has been the biggest adventure/most exciting moment of your life?
My biggest adventure as well as exciting moment would have to be my trip around the entire country of Ireland.

What do you enjoy doing in your free time?
In my free time I enjoy hanging out with friends and playing my vinyls on my record player.

What has been your favorite vacation you've been on?
My favorite vacation was definitely my trip to Ireland in July 2019.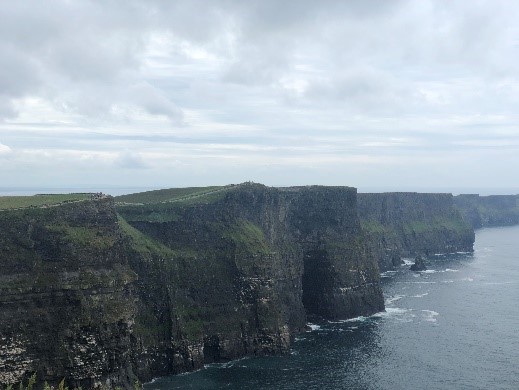 If you were given a billion dollars, what's the first three things you would do?
If given a billion dollars I would pay off all bills me and my immediately family have, invest in startup businesses, and start my own clothing line.

Which famous person (actor, writer, inventor, etc.), living or dead, would you most like to have dinner with and why?
I would have dinner with Robin Williams. Robin Williams is one of my favorite actors of all time and would always make me laugh with his shenanigans.

Tell us one random fact about yourself that most people don't know and would make you the hit of the party.
A fun fact about me is that I won the Most Likely to Be Mistaken As A Freshman superlative senior year of high school.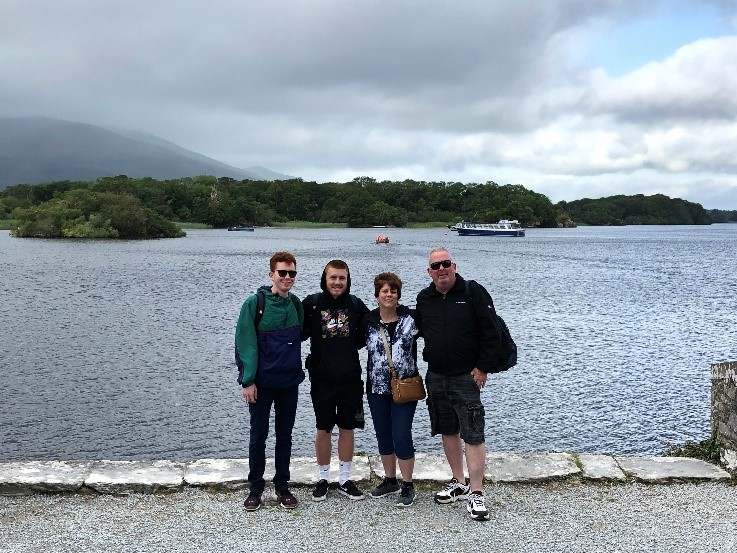 ---