Friday, November 16, 2018 is our 27th Annual Thanksgiving Ball Gala. This year, the event will be held at

The Grove in Cedar Grove, NJ, a

new location for the first time in over two decades.
A tradition that will continue is inviting current and former Valerie Fund patients to be the evening's ambassadors. Guests will have the opportunity to meet with the ambassadors both informally in the ballroom and at Learning Depots. Learning Depots allow Valerie Fund patients and caregivers to educate guests about all the services the organization has to offer.
This year's ambassadors range in age from six to 19. They come from diverse backgrounds and were diagnosed with different pediatric cancers or blood disorders. They have shared their stories on how The Valerie Fund has helped them and their families. Their responses will be featured in the Thanksgiving Ball Gala's program as well as in this series of blogs.
Liam, age 6
After two months of searching for answers to their son's recent health decline, Liam's family's worst fears were confirmed. Liam was diagnosed at age two with Neuroblastoma. His family said, "The doctor's were compassionate, honest and thoughtful in explaining that Liam and our family were about to embark on the fight of our lives.They said, 'We have a very difficult journey ahead, but please know you will not be fighting this alone.'
They continued, "We have benefited from every aspect of The Valerie Fund. From the doctors and nurses, all the way down to the receptionists. The nutritionist was invaluable when our boy wasn't eating. The child life specialist was there to calm him and find his favorite iPad game when he was afraid of blood draws. The support from The Valerie Fund is too vast for us to list!" Liam is currently a kindergartner and making lots of new friends. He loves to play with Legos, use his imagination and dress up in costumes.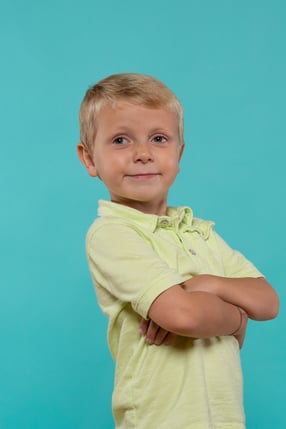 Londyn, age 9
Londyn was diagnosed at age seven with Acute Lymphoblastic Leukema (ALL). Londyn is expected to finish her treatment in March 2019. She enjoys watching movies on Netflix, spending time with her family, dancing, and having fun with her friends. Londyn said, "The Valerie Fund creates a fun environment to receive treatment. Kelly [The Child Life Specialist] or a volunteer, comes to play with me to distract me from getting chemo. I like that they treat me like a regular kid." She continued, "You should support The Valerie Fund because they help kids get better and are there for families in many ways. Our family received donations and Christmas gifts."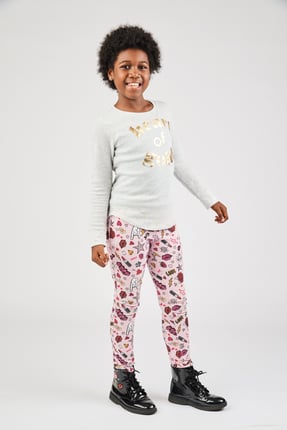 Jillian, age 14
Jillian was diagnosed with Hodgkin's Lymphoma at the age of 13. She underwent treatment for three months and her health continues to be monitored. Jillian is thankful that The Valerie Fund was close to home and included her family during her treatment. Any questions Jillian's parents had were answered, and her sister could come to the treatments too if she wanted. Jillian collected Beads of Courage when visiting The Valerie Fund Center. "It always gave me something to look forward to during chemo. Plus, I got a chance to interact with the social workers and talk to them about what was going on in my life and how I was feeling."
Since treatment, Jillian continues to take dance and is enjoying sushi again, "Which I really missed having!" she said. Jillian and her friends are planning to organize a gift card drive through her school. Jillian received a gift card after completing each one of treatments. "They signified I was one step closer to being finished." Now, she would like to do the same for other patients.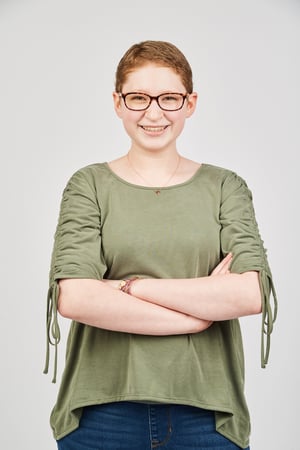 Sabur, age 7
Sabur was diagnosed with Rhabdomyosarcoma, a cancer of the soft tissue, connective tissue or bone, at the age of three. He is still in treatment for chemo and radiation. When Sabur is not at The Valerie Fund Center, he likes to go to the arcade. Sabur said, "The Valerie Fund worked hard to find a good chemo for me that would allow me to go to school and be with my friends."
Over the summer at Camp Happy Times, Sabur, got to rock climb, swim in the pool and lake, go fishing and dance at the parties. Sabur's mom says, "Everyone at The Valerie Fund is amazing. The support that they provide to the family is genuine. They make you feel and show you that you are never alone. Everyone fights the fight with your child and the child's family."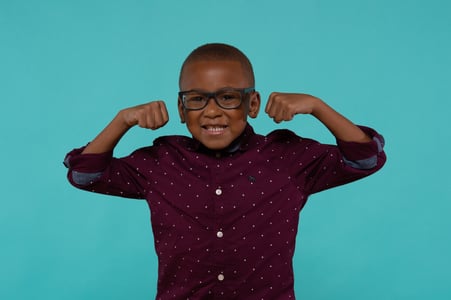 Brielle, age 7
Brielle was diagnosed at birth with Sickle Cell Anemia. Although she is in treatment, Brielle doesn't let that slow her down. She enjoys bowling, crafts, spending time with family and friends, birthday parties, dancing and traveling. She recently had the opportunity to dance her heart out at a Taylor Swift concert and it changed her life forever. Brielle loves seeing familiar faces at the clinic who treat her like family.
Brielle's family said, "Without the support, The Valerie Fund would not exist and my family and I could not imagine facing medical challenges without them. Their compassion demonstrates that they do truly care about their patients and family members. We are truly thankful that Brielle has a clinic close to home to receive phenomenal medical care."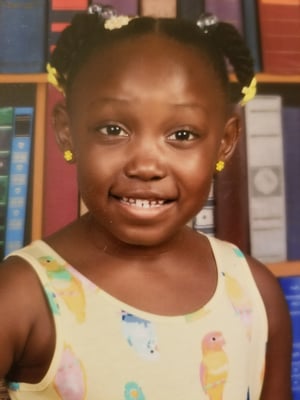 Olivia, age 18
Olivia is currently in treatment for Ewing's Sarcoma. She finished chemotherapy and radiation in
September and is expected to complete the rest of her treatment in the spring of 2019. She was diagnosed at 17 during her senior year of high school. Even though Olivia is still in treatment, she will be starting her internship at The Valerie Fund's fundraising office, as well as taking online classes before attending The University of Maryland next Fall.
Olivia said, "A childhood cancer diagnosis is devastating and no family is ever prepared for it. The Valerie Fund helped my family adjust to our new normal and continues to provide emotional support every step of the way. Everyone at The Valerie Fund Center has made me feel like I am more than just a cancer patient to them. They always make the effort to know what's going on in my life so that they can get to know me as a person. I've formed so many great relationships with the people there."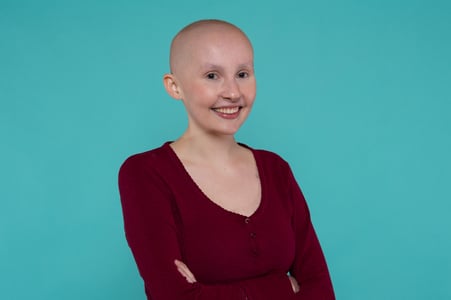 ---
ABOUT THE VALERIE FUND: After their nine-year-old daughter Valerie succumbed to cancer in 1976, Sue and Ed Goldstein were determined that no family should have to travel great distances to receive state-of-the-art medical care. Today, more than 6,000 children with cancer and blood disorders benefit immeasurably by receiving their medical treatment close to home in a child-centered environment. The Valerie Fund ensures they do not have to rely on insurance reimbursements to receive a range of customized therapeutic services that enhance their quality of life. For more information, please visit www.thevaleriefund.org.