---
Our blog series continues with excerpts from the 2017 Ambassador's profiles that will be in attendance at The Thanksgiving Ball Gala this Friday, November 17th.
---
Gavin, age 7
Gavin was diagnosed with Acute Lymphoblastic Leukemia at age six and is currently still in treatment. Gavin attended Camp Happy Times this past summer and was quite the fisherman. He caught 43 fish all by himself at the weeklong sleep away camp in Tyler Hill, PA. When he is not in treatment, Gavin likes to "build really complicated LEGO's, like the Millennium Falcon from Star Wars." On his experience at The Valerie Fund, Gavin says, "They make things easier and help me to forget how scary the treatment is."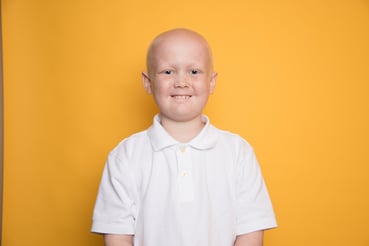 Madison and Madelyn, age 8
Madelyn and Madison were both diagnosed at birth with Sickle Cell Disease. The girls are identical twins and have very similar interests. They even wore the same exact outfit to the Ambassador photo shoot. It was so hard to tell them apart! Madelyn and Madison are in fourth grade and both like to play the trumpet and basketball. Madelyn said, "The Valerie Fund knows about my illness and gives me the medicine I need to feel better." Her sister, Madison also remarked how helpful The Valerie Fund is. "The Valerie Fund has helped my family understand what I go through and how to treat my crisis."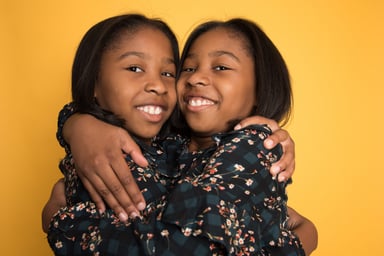 Ethan, age 9
Ethan was diagnosed at age seven with Medulloblastoma, a pediatric brain tumor. Ethan was in treatment for two years and just finished this past February. Now, he is an active nine year old who is going to school, playing soccer, participating in after school science and playing with his brothers. Ethan has a lot of memories to look back on after his treatment; riding a Zamboni, meeting his favorite author, going to a baseball game and receiving presents. His mom, Lisa, said receiving these special gifts, "Makes a parent feel our child will remember this year for all the special treats and not the pain and fear."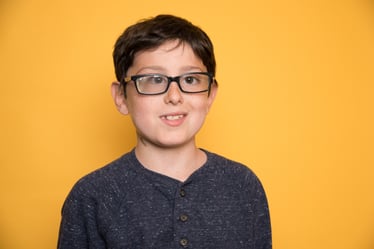 Katie, age 9
Katie was diagnosed with Neuroblastoma at just fourteen months old. Katie said, "I was too young to remember my hospital stays, but I do remember everyone at The Valerie Fund always made me feel safe and comfortable. Katie is currently a fourth grader with her twin sister, Grace, and loves to play soccer, basketball and gymnastics. Katie also attends Camp Happy Times and is already eager to go back next year. "I love going to Camp Happy Times. There are so many activities and I like to try every one. One of my favorite activities is going fishing."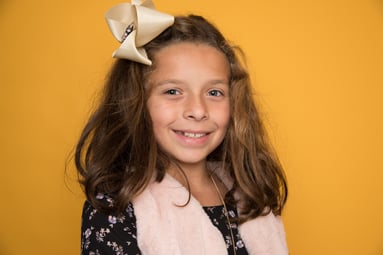 ---
ABOUT THE VALERIE FUND: After their nine-year-old daughter Valerie succumbed to cancer in 1976, Sue and Ed Goldstein were determined that no family should have to travel great distances to receive state-of-the-art medical care. Today, more than 6,000 children with cancer and blood disorders benefit immeasurably by receiving their medical treatment close to home in a child-centered environment. The Valerie Fund ensures they do not have to rely on insurance reimbursements to receive a range of customized therapeutic services that enhance their quality of life. For more information, please visit www.thevaleriefund.org.