The 26th Annual Thanksgiving Ball Gala was an entertaining and elegant evening. The ballroom dazzled with white roses and a soft golden glow. The evening's honoree, Dr. Steven Halpern, delivered a moving speech that captivated the entire room. The event which featured a live and silent auction, raised almost $450,000 to date. The most inspiring part of the evening was when the ambassadors shared their experiences and educated guests about how The Valerie Fund has cared for and supported them and their families. Below are the final five profiles of the ambassadors who attended this year's gala.
Jaden, age 8
Jaden was diagnosed with Acute Lymphoblastic Leukemia (ALL) at age seven. He is expected to be in treatment for three years. Jaden attended Camp Happy Times this past summer and enjoyed playing GaGa, basketball and shooting arrows with his friends. Jaden said, "The Valerie Fund has helped us financially and they brought my family closer together. They are always there in your time of need."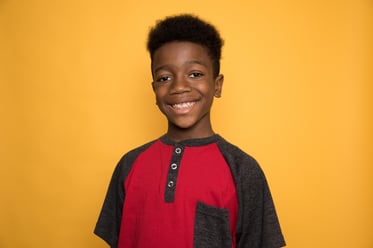 Nyla, age 7
Nyla was diagnosed at age three with Neuroblastoma and relapsed again at age six. Her treatment is currently ongoing. Nyla just returned to school and is cheering for the Junior Jaguars. One of her favorite memories at Camp Happy Times is when they turned the entire camp into a circus. Her mom, Kallina said, "Supporting The Valerie Fund is essential. They continuously help families from diverse backgrounds battle serious illnesses and give kids a second chance they may not have been able to afford. The Valerie Fund guides and assists us with any issues Nyla may have and makes her feel that she is more than just a patient."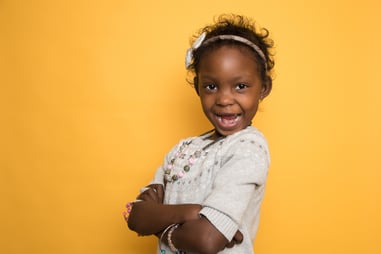 Juliet, age 7
Juliet was diagnosed with Acute Lymphoblastic Leukemia (ALL) at age five and will be in treatment through March 2018. When Juliet is not in treatment, she loves going to school and participates in many after school activities: swimming, piano, tennis, dancing, singing, hanging out with friends and her brother, Theo. She also loves crafts and one of Juliet's favorite memories from The Valerie Fund was constructing a cardboard dolphin wearing a hula skirt with (Child Life Specialist) Kelly. Juliet's mom, Gina, said, "Although the treatment protocol is, of course, vital, the support offered at the Valerie Center helps the whole family adjust to this "new normal." Life is never the same again, but The Valerie Fund helps you get through it."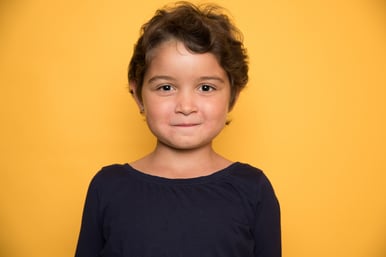 Annie, age 6
Annie was diagnosed with Acute Lymphoblastic Leukemia (ALL) at age four. Her treatment is expected to end in October 2018. Annie is currently in kindergarten and loves to play soccer, help her parents cook and go to the park with friends. She also loves playing with dog named Bear, and two kittens, Stella and Max. Annie's family reflected on their experience with The Valerie Fund. "The social workers and educational liaisons help parents deal with the mental ups and downs and the inconvenient responsibilities of life that we can't put on hold. We are a strong family. Annie is a resilient kid. But leukemia will take your breath away. The Valerie Fund has been the wind beneath our wings."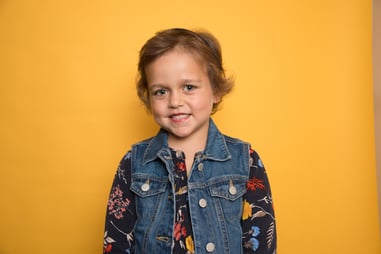 Gianna, age 5
Gianna was diagnosed at age at two and a half with Acute Lymphoblastic Leukemia (ALL). Gianna is in her second year of preschool and loves to sing, dance, learn the piano and bug her big brother, Dylan. Gianna's family said, "We cannot imagine going through this experience without The Valerie Fund staff. Through every frightening moment they were there to guide and comfort us. They are constantly reminding us in both word and deed that they are in the fight with us. They are part of our family. We love them so much."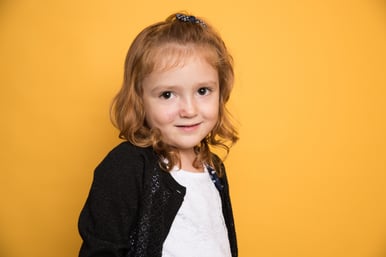 ---
ABOUT THE VALERIE FUND: After their nine-year-old daughter Valerie succumbed to cancer in 1976, Sue and Ed Goldstein were determined that no family should have to travel great distances to receive state-of-the-art medical care. Today, more than 6,000 children with cancer and blood disorders benefit immeasurably by receiving their medical treatment close to home in a child-centered environment. The Valerie Fund ensures they do not have to rely on insurance reimbursements to receive a range of customized therapeutic services that enhance their quality of life. For more information, please visit www.thevaleriefund.org.