The 26th Annual Thanksgiving Ball Gala will be held on Friday, November 17th, 2017 at the Hilton Short Hills. A special part of the night is the opportunity for guests to meet with current and former Valerie Fund patients both informally and at designated Learning Depots. Along with a caregiver from The Valerie Fund, our ambassadors will educate guests about all the services the organization has to offer. The interaction often turns personal as ambassadors share how a particular service was meaningful in their own journey of battling a life-threatening disease.
This year, 14 children ranging in age from five to 17 have the honor of being chosen as an ambassador. They come from diverse backgrounds and were diagnosed with different pediatric cancers or blood disorders. Their profiles were compiled from questionnaires each ambassador filled out sharing how The Valerie Fund helped them and their families. Their inspiring responses will be featured in the Thanksgiving Ball Gala's program and here in this series of blogs.
---
Matthew, age 17
Matthew was diagnosed at age 16 with Burkitt's Leukemia in 2016. After being in treatment for five months, Matthew has bounced back to his life pre-cancer. He is now in his senior year of high school and is the captain of his school's cross country team. Matthew said, "The Valerie Fund truly made my days easier. Whether it was by the services they provided or just by the genuine, honest conversations I was able to have with the staff members. I cannot imagine my experience fighting cancer without The Valerie Fund. I want other fighters to have the same care I was fortunate enough to have."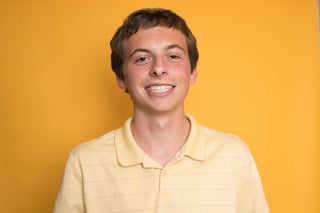 Rhea, age 15
Rhea was diagnosed with a Primitive Neuroetcodermal Tumor (PNET) at age 11 and was in treatment for two and a half years. Now, a sophomore in high school, Rhea gives back by collecting and donating books, toys, puzzles, clothes and snacks. She even writes inspirational notes and makes up care packages and goody bags to give to children in treatment. Rhea said, "My hope and wish is that a cure is found for all cancers. I want to see the gold ribbon, the symbol of childhood cancer become as familiar as the pink ribbon which is the symbol for breast cancer."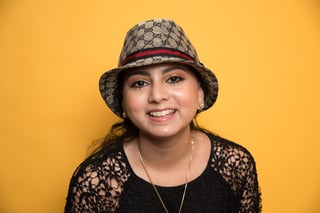 Sylvie, age 14
Sylvie was diagnosed with Hodgkin's Lymphoma at age 13. Sylvie said, "The Valerie Fund brings happiness to kids who are going through the toughest times of their lives. I loved stringing my beads of courage with [Child Life Specialist] Kelly. [The staff] allowed me to be treated close to home and the nurses and doctors made personal relationships with me." Sylvie finished treatment after five months. She is now a freshman in high school and plays field hockey.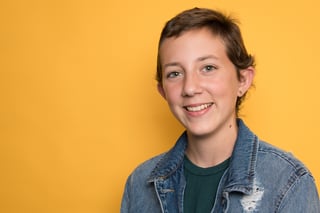 Vanessa, age 11
Vanessa was diagnosed at age 10 with Acute Lymphoblastic Leukemia (ALL). She is currently in treatment and will be for another two years. Vanessa does not let her treatment slow her down, and stays busy with homework, studying, coloring, reading and helping her parents. "Every time we go to the hospital, we feel welcome and when my family needs something, they help us." Vanessa encourages people to support The Valerie Fund because, "they can help a lot of kids and save their lives."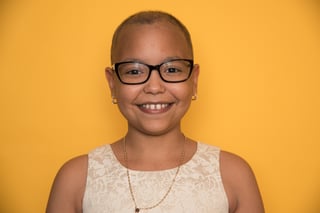 ---
ABOUT THE VALERIE FUND: After their nine-year-old daughter Valerie succumbed to cancer in 1976, Sue and Ed Goldstein were determined that no family should have to travel great distances to receive state-of-the-art medical care. Today, more than 6,000 children with cancer and blood disorders benefit immeasurably by receiving their medical treatment close to home in a child-centered environment. The Valerie Fund ensures they do not have to rely on insurance reimbursements to receive a range of customized therapeutic services that enhance their quality of life. For more information, please visit www.thevaleriefund.org.
---