The 25th Annual Thanksgiving Ball Gala is just a week away!
The Thanksgiving Ball Gala will be held at the Hilton Short Hills and has historically been an unforgettable and very successful fundraising event. This year, the live and silent auction items will include tickets to the smash Broadway musical Hamilton, a week's stay at the Ritz-Carlton in St. Thomas, exciting autographed memorabilia and much more. Advance bidding on the silent auction items will begin Monday, November 14th and you will be able to follow your favorites live from the Thanksgiving Ball Gala the evening of Friday, November 18th .
The Gala has a new addition this year with four Learning Depots hosted by members of the Valerie Fund multidisciplinary team and a Valerie Fund Patient Ambassador. These Learning Depots give guests the opportunity to understand the core services and programs patients and their families receive at the Valerie Fund Children's Centers. The team includes social workers and psychologists, Child Life specialists, Educational Liaisons, specialists in Palliative Care and Integrative Medicine and Camp Happy Times staff. Bringing The Valerie Fund Center to our guests is a unique way to recognize the 40th Anniversary of the founding of The Valerie Fund and 40 years of caring for critically ill children and their families from our area.
Below are the profiles of our final four Ambassadors for this year's 25th Annual Thanksgiving Ball Gala.
---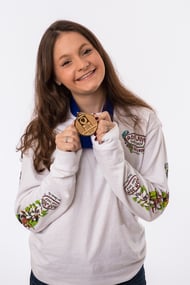 Samantha, age 15
Samantha was diagnosed at age eight with Hodgkin's lymphoma and was treated at The Valerie Fund Children's Center at Monmouth Medical Center in Long Branch, New Jersey for two years. Samantha said that not only did The Valerie Fund help her get through treatment, but helped her family cope as well. Today, she is a sophomore in high school, a straight-A student and a cheerleader. Samantha was our featured Valerie Fund patient speaker at the 2016 Rook Run award ceremony. Her inspiring words capped off an amazing day. More than 3,000 runners participated in the event in Long Branch raising over $213,000. Samantha will also be giving a speech at the Gala.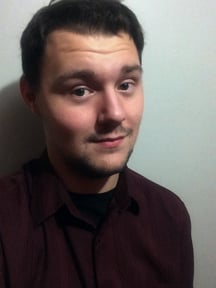 Travis, age 17
Travis was diagnosed when he was just sixteen months old with a Wilms' Tumor. He was in treatment for six years at The Valerie Fund Children's Center at Newark Beth Israel. Travis has many fond memories of Camp Happy Times and he is thankful he was able to meet new people every year at camp. Although he finished treatment a long time ago, Travis continues to progress by focusing on his studies and, "always trying to make myself a better person." Travis said that The Valerie Fund is like a second home. "The Valerie Fund is home to many kids. It's their home away from home, but it is also their family."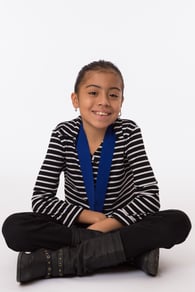 Rita, age 10
Rita was diagnosed with Sickle Cell disease at eight months old and her ongoing treatment is at The Valerie Fund Children's Center at Newark Beth Israel. In her downtime, Rita enjoys many activities including playing videos, drawing, and she is an avid reader. When asked how The Valerie Fund has helped her and her family, Rita said, " They helped me and my family understand medical procedures and the disease in detail." She also said that the doctors, nurses, and social workers, "are there to help people with Sickle Cell disease feel special."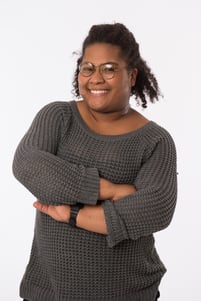 Sierra, age 23
Sierra was diagnosed with Acute Lymphoblastic Leukemia at age five and was treated at The Valerie Fund Children's Center at Newark Beth Israel. Sierra had relapses with her cancer at age 10 and again at 16, but came out of her situation with a beautiful and postive outlook on life. Sierra said, "I have a saying, "Live like you have a future." It means to create goals, make plans and always move towards what you want out of life." Today, Sierra is attending graduate school at Colombia School of Social Work. Sierra's time with The Valerie Fund's social workers during her illness inspired her to follow the same path. Sierra will also be giving at speech at the Gala.
---

After their nine-year-old daughter Valerie succumbed to cancer in 1976, Sue and Ed Goldstein were determined that no family should have to travel great distances to receive state-of-the-art medical care. Today, more than 4,000 children with cancer and blood disorders benefit immeasurably by receiving their medical treatment close to home in a child-centered environment. The Valerie Fund ensures they do not have to rely on insurance reimbursements to receive a range of customized therapeutic services that enhance their quality of life. For more information, please visit www.thevaleriefund.org.
---