Last week, we introduced five of our Valerie Fund Ambassadors for this year's Thanksgiving Ball Gala. These Ambassadors represent the thousands of patients throughout the tri-state area that receive multidisciplinary care at our seven Valerie Fund Children's Centers. In honor of the 25th Anniversary, here are four more of our Ambassadors participating in this year's Annual Thanksgiving Ball Gala.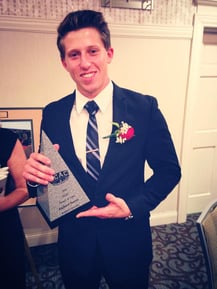 Richie, age 24
Richie was diagnosed with High Risk Acute Lymphoblastic Leukemia and was in treatment at Children's Hosptial of Philadelphia, NJ Section, in Voorhees, New Jersey for three and a half years. Richie has overcome a lot in his life, but has seen so many wonderful benefits from the Valerie Fund. Through his social worker, and receiving scholarships to attend Rowan University and medical school, Richie found the strength to make the most of life. "The Valerie Fund in every way has allowed me to fight leukemia, win the battle and move on with my life. I will forever be grateful to them."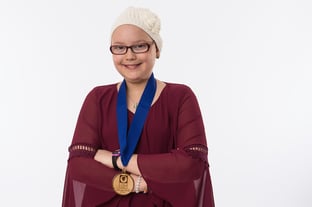 Katrina, age 11
Katrina was diagnosed at age nine with Acute Lymphoblastic Leukemia and will be finishing her treatment very soon at Morristown Medical Center. Katrina does not let her diagnosis stop her and keeps herself busy with family, friends, shopping, playing video games, cooking and sewing. Katrina said The Valerie Fund has done so much for her and her family. "They have kept me in high spirits and kept us all with positive thoughts and lots of strength. We've been treated like family by everyone since day one!"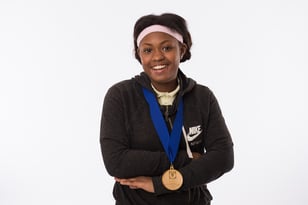 Sanaa, age 13
Sanaa was diagnosed with Sickle Cell disease as an infant and her ongoing treatment is at Newark Beth Israel. Social workers play a very important role at our Valerie Fund Children's Centers and have a special relationship with the patients. Sanaa knows she can rely on her social worker for emotional and mental support. "When I need someone to talk to, I can always talk to her." When Sanaa is not in treatment she likes to show off her artistic side and paint.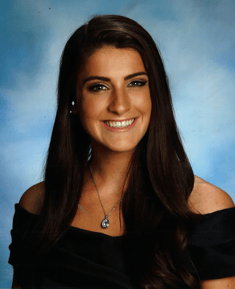 Brianna, age 18
Brianna was diagnosed at age nine with Hodgkin's Lymphoma. She was treated at New York- Presbyterian Morgan-Stanley Children's Hospital for one year. Now, a freshman at the University of Miami, Brianna, "is the happiest college student ever!" During college, Brianna wants to volunteer her time to various charities and plan a campus event to benefit pediatric cancer. Brianna said, "Chemo cured my cancer, but The Valerie Fund cured my spirit and brought life back to me when cancer and treatments brought me down."
---

After their nine-year-old daughter Valerie succumbed to cancer in 1976, Sue and Ed Goldstein were determined that no family should have to travel great distances to receive state-of-the-art medical care. Today, more than 4,000 children with cancer and blood disorders benefit immeasurably by receiving their medical treatment close to home in a child-centered environment. The Valerie Fund ensures they do not have to rely on insurance reimbursements to receive a range of customized therapeutic services that enhance their quality of life. For more information, please visit www.thevaleriefund.org.
---