Each year The Valerie Fund chooses a group of patients to represent the organization at the annual Thanksgiving Ball Gala and their presence provides an opportunity for personal interaction with the more than 300 guests attending this premier fundraising event. These Valerie Fund patients vary in age, come from different backgrounds, have been diagnosed with different diseases and are treated at one of our seven Valerie Fund Children's Centers located throughout the tri-state area.
The Ambassadors are united by the support and love they receive from their family, friends and a multidisciplinary team of doctors, nurses and healthcare professionals so they never feel alone during this challenging time. Five of our ambassadors for this year's 25th Annual Thanksgiving Ball Gala are featured below.
---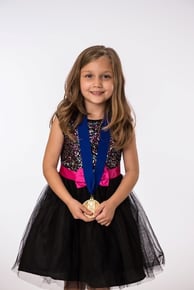 Elizabeth- age 7
Elizabeth was diagnosed at age two and a half with Acute Lymphoblastic Leukemia. Elizabeth finished her treatment in August of 2014 at St. Joseph's Children's Hospital in Paterson, New Jersey. St. Joseph's officially became a Valerie Fund Center on July 1st expanding our healthcare services into Passaic County and the surrounding North Jersey communities. Elizabeth is now a very active second grader. She said, "I play soccer, play piano, do dance and gymnastics."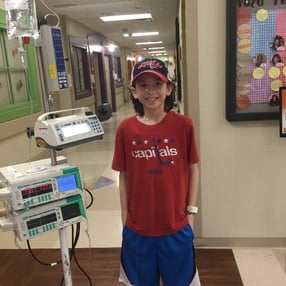 Will- age 13
Will was diagnosed with Acute Lymphoblastic Leukemia at age 12. He is currently being treated at Morristown Medical Center and is expected to be in treatment for the next three and a half years. Will said, "The social workers are nice and keep us busy. People should support The Valerie Fund because they help all the sick kids and make us feel better." Will's friends and family did a great job supporting The Valerie Fund at this year's Walk/5K Run. His team, Fight Will Fight had 47 participants and raised $11,725. Will was presented with the Team Spirit Award for his outstanding efforts.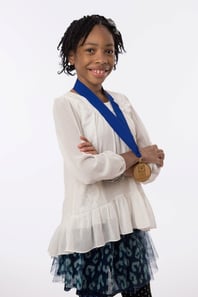 Abigail- age 12
Abigail was diagnosed at age five with Chronic Myeloid Leukemia. She was treated at Newark Beth Israel Hospital in Newark, New Jersey. Abigail said, "I would say that all the events help kids with cancer and their families focus on things other than their child's illness." Abigail's positive outlook on life, resonates with the organization's message of hope.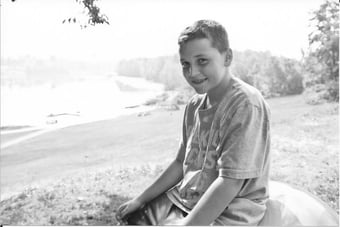 Tyler- age 13
Tyler was diagnosed at age 12 with Chronic Myeloid Leukemia and he is currently being treated at St. Joseph's Hospital in Paterson, New Jersey. Despite his treatment, Tyler keeps his life full by hanging out with family and friends, playing football, snowboarding and fishing. "At The Valerie Fund I got to meet many other kids going through the same thing. They bring fun and good memories to kids going through a rough time."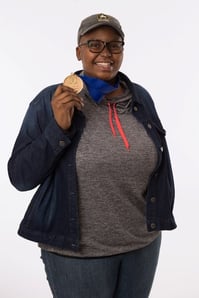 Ahjoni- age 18
Ahjoni was diagnosed at age 18 with Hodgkin's Lymphoma. Ahjoni just finished her treatment and says her nurse at Newark Beth Israel hospital helped her through the process. "My nurse who I nicknamed, "Kim Possible," made me feel very comfortable and relaxed when I came in for my first outpatient chemo. Since finishing treatment, I am completing my college application to Rutgers University."
---

After their nine-year-old daughter Valerie succumbed to cancer in 1976, Sue and Ed Goldstein were determined that no family should have to travel great distances to receive state-of-the-art medical care. Today, more than 4,000 children with cancer and blood disorders benefit immeasurably by receiving their medical treatment close to home in a child-centered environment. The Valerie Fund ensures they do not have to rely on insurance reimbursements to receive a range of customized therapeutic services that enhance their quality of life. For more information, please visit www.thevaleriefund.org.
---