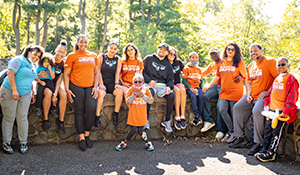 Alberto's Angels is a stand-out team at The Valerie Fund Walk & 5K. Going far above and beyond fundraising for the Walk & 5K, they host multiple events per year as a way to help support the kids and families of The Valerie Fund. Let's take a look at what they have been up to and some of the incredible events they've put on.
You remember Alberto's Angels, right? They're the amazing team of super-dedicated supporters that you learned about last year by reading THIS and THIS. You didn't think Alberto and his team were done though, did you? They not only have spent the past six months since the last update hosting multiple events but they're still planning more for the rest of 2022. Let's check back in with Alberto's Angels as we hand things over to the man himself, Alberto ...
---
Back on December 20th, I went back to my old high school, Long Branch HS, to speak to a group of students who are a part of an after-school mentoring program called Tell-A-Vision. Tell-A-Vision is an after-school youth program catered to mentoring youth who may be having a harder time finding programs that speak to their unique experiences. Founded by LBHS teacher and coach, Chad King, along with LBHS graduate and fellow coach, Raul Rivera, and fellow staff member Tiriq Rashad, this program gives youths of my hometown of Long Branch an opportunity to be heard and to hear from Long Branch graduates who have found success outside of the halls through tougher paths & unconventional means. I was able to speak candidly to over 50 students and staff, not just about my fight with childhood cancer, but as well about my grueling struggles with depression and dependency on pain killers as a teenager and adult.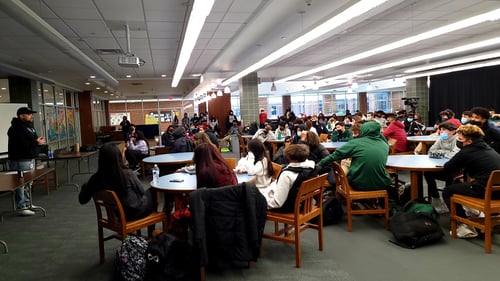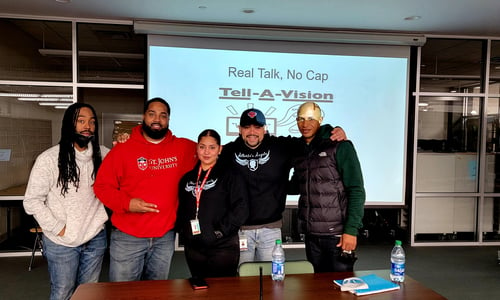 LBHS teachers & partners in Tell-A-Vision Tiriq Rashad and Raul Rivera, with AA's co-founders Vianela Valdez and Alberto Torres, and Tell-A-Vision founder and president Chad King
On April 10th Alberto's Angels, in collaboration with TobiasEats and Off The Charts Media, held a Sunday brunch fundraiser at Metropolitan Café in Downtown Freehold to benefit The Valerie Fund. The event was sponsored by NERD Focus Energy Drinks and featured 4 DJs from throughout New Jersey, NYC, and Pennsylvania. In total, we were able to raise $2,250 from this event from ticket sales as well as cash donations from people throughout the afternoon. These donations all went to our team for The Valerie Fund Walk & 5K which is named, of course, Alberto's Angels!
| | |
| --- | --- |
| Myself with UFC Middleweight Contender Karl "Baby K" Roberson | DJ Shaka of NJ, DJ Queue of PA, & DJ Nicky Tats of Staten Island |
| La Mega 97.9 FM's DJ Warner out of Paterson, NJ, Karl "Baby K" Roberson, Alberto, Jere Booker, DJ Queue, Fabio of Where's Fabio, Mike DiPietro, and Tobias of TobiasEats. | Thank you, NERD Focus! |
The Food Trucks Fest was an amazing time as this was the third festival in which Alberto's Angels were active participants in and promoters of the two-day event. Our team enjoyed our own private fire pit table ring in front of the food trucks themselves and together with the Food Trucks In The Fall group and founders Mark "Sharky" Coxson and DJ Rob Busch, over $20,000 were raised for Camp Happy Times.
Back in March, we held a fun chocolate-covered strawberries raffle with Kreations By Karen, a local company that specializes in custom sweets. Through her raffle, she was able to raise $180 for the kids and families of The Valerie Fund.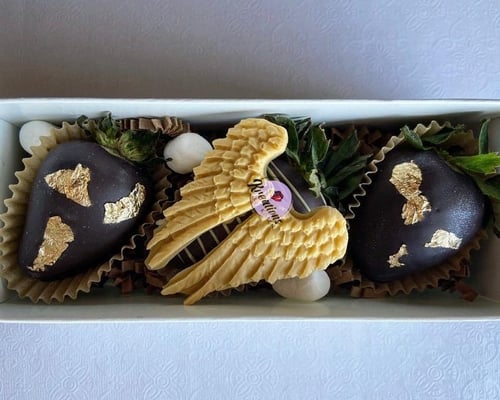 We also held a t-shirt fundraiser in collaboration with CreativeSett, LLC, a local design company that also lends its talents to all of our event fliers, materials, shirts, hoodies, and logos. We wouldn't look as good as we do without their incredible support! Approximately 40 shirts were sold and she was able to raise $260 for The Valerie Fund.
---
But Alberto's Angels isn't done yet! Alberto and his team have several events they're working on and the next one is coming soon. On June 25th, Alberto's Angels are hosting a Masquerade Party in Long Branch. Tickets can be purchased in advance by CLICKING HERE and as always, proceeds from the night will benefit the children and families of The Valerie Fund.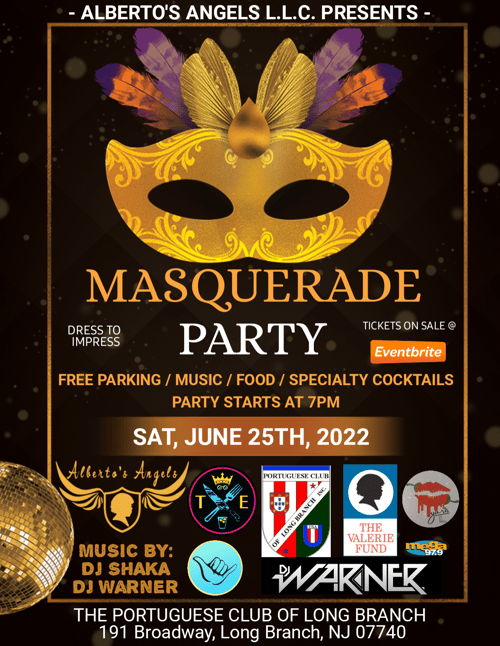 You can also join Alberto and his team at the 2022 Valerie Fund Walk & 5K presented by Ed & Sue Goldstein and JAG-ONE Physical Therapy. ALbertos' Angels is always one of the most spirited teams at the event and you can join their team or donate to them directly by CLICKING HERE.