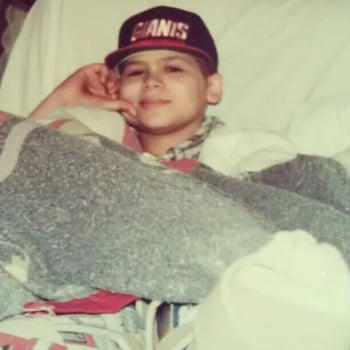 The Valerie Fund is very lucky to have so many dedicated supporters who come to us in many different ways. One of our favorites is when patients who attended a Valerie Center come back to help their community and the next generation of Valerie Fund kids. Alberto of Alberto's Angels is a shining example of this so let's meet him and learn a bit about Alberto's Angels.
Many of you who come to The Valerie Fund Walk & 5K have probably met Alberto before. He and his Walk team, Alberto's Angels, are always a big presence at the Walks and many other TVF events. In fact, he has been a part of the TVF community for so long now that he told his story to NJ.com way back in 2009! You can CLICK HERE to jump in the Way Back Machine and read the full article.
Alberto was diagnosed with osteosarcoma at the age of 11 back in 1991. Living in Long Branch, he was a long way away from Mt. Sinai hospital where his doctors wanted him to receive treatment. This quickly grew tiring for Alberto and his entire family but they soon learned of The Valerie Center at Monmouth Medical Center. This made life, and treatment, exponentially easier for Alberto and his entire family. Having treatment so close to home meant life wasn't in complete and total upheaval and the family could focus on what was most important - getting Alberto healthy again.
After he was out of treatment and an adult, Alberto knew he wanted to give back. The staff at The Valerie Center helped him so much and he knew they could help others going through what he had.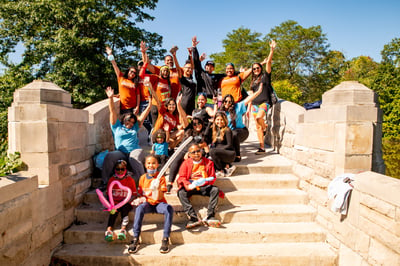 "I started Alberto's Angels as just a team that got together every June for the Walk and 5K at Verona Park," Alberto said of beginning his involvement with THe Valerie Fund as a supporter. "What started as just myself and 2 friends, grew into 10 the following summer and then 16 one summer, and continues to increase in numbers when it comes to getting together for any fundraisers. Including the Monmouth Medical Center Walk and Run presented by World Subaru in Pier Village back in October of 2019 which was a great success, not only for The Valerie Fund, but for Alberto's Angels as our name started creating a local buzz around the Long Branch area."
Jumping ahead, Alberto had this to say of the year 2020, "Once the COVID-19 pandemic hit, and most events were canceled and life stood still, I decided to think of different ways to give back to The Valerie Fund besides just doing walks. Many restaurants and bars were taking a massive economic hit and getting together to do any type of fundraising was nearly impossible. We were able to get together for The Valerie Fund Virtual Walk which we held at the beautiful Franklin Lake in West Long Branch, yet it was still very difficult to get the whole team together as many places in Monmouth County still had curfews and quarantines in place."
"During this time, our friend, Herbert Christopher Tobias, better known as TobiasEats, came up with the concept of his show amid the COVID-19 pandemic. He saw how his friends, who owned restaurants, food trucks, and other food-based local businesses, had to close their doors due to the global health crisis. In October of 2020, a camp counselor from The Valerie Fund's Camp Happy Times, Mark "Sharky" Coxson, decided to throw together a food trucks festival benefiting the camp and the kids of The Valerie Fund. Through the TobiasEats presence and influence in the media, he was able to highlight the food truck fest, which is titled Food Trucks In The Fall, on all his social media platforms, drawing almost 8,000 views on his Instagram posts from the food trucks festival."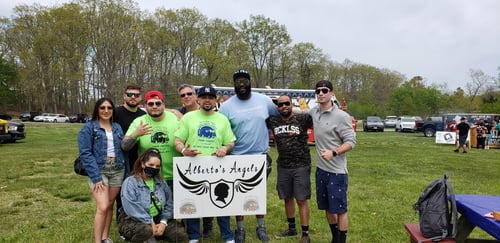 Alberto's Angels with former San Francisco 49ers Offensive Lineman Justin Renfrow
"After seeing these videos and following his Instagram and YouTube accounts, I decided to introduce myself to Tobias and give him a history of my connection with the Valerie Fund and thank him for highlighting the first food trucks fest during the height of the Pandemic in 2020 and what it means to TVF kids everywhere. He was blown away and decided to partner with us for any events we are involved in for The Valerie Fund."

"Our first collaboration was for the Food Trucks In The Fall Spring Fling event back in May of 2021 at Oak Tree Lodge. Together, TobiasEats and Alberto's Angels were able to reach a much wider audience during the online and social media promotions of the event. The first event, held in October of 2020, was able to raise over $8,000 for Campy Happy Times. In May of 2021, with our combined help on social media, the second Food Trucks Fest was able to do over $17,000 for the camp!"
Want to read a full write-up on the Food Trucks Fest event? CLICK HERE for more.
"With his over 12,000 followers watching and getting involved, Alberto's Angels was now being highlighted on bigger platforms to a much bigger audience than just my team members and their family and friends."
But this was just the beginning for Alberto ... literally! Come back next week to see where Alberto took his team of Angels and what they have in store for 2022!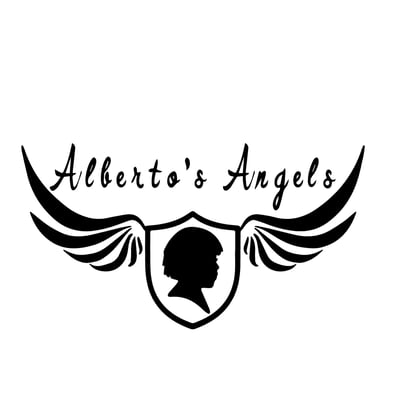 ---
Support our kids by using Amazon Smile for FREE! Click here to learn more.