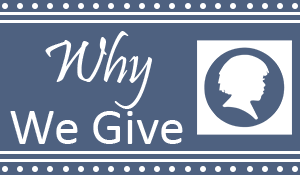 Those who have made Valerie Fund Children and their families a priority in their giving know how important it is to provide support and care to our kids. We'd like to introduce you to two longstanding champions of children battling cancer and blood disorders: Sharon & Josh Weintraub.
MEET SHARON AND JOSH WEINTRAUB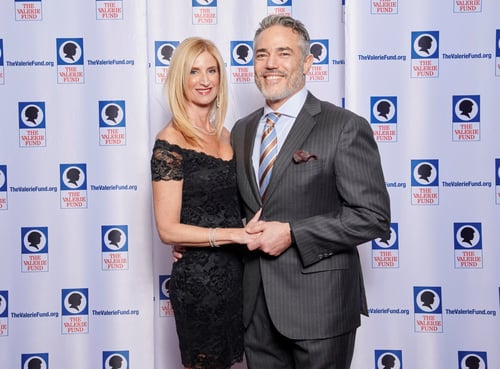 Sharon got to know The Valerie fund families as a volunteer nearly 20 years ago after a close friend's daughter was diagnosed with neuroblastoma and was treated at a Valerie Fund Center nearby.

"When you see and talk to these incredibly brave and resilient children, potentially going through the fight of their lives, how can you not want to do everything you can to help them and their families? Not to mention, think of your own children and hold them a little tighter every day?" says Sharon Weintraub, when asked what inspires her to support The Valerie Fund. She and her husband Josh have two daughters of their own. "As a volunteer, I was constantly in awe of the kids, their family's struggles, and the all-encompassing support of The Valerie Fund team. I wanted to help in a more significant way." Sharon joined our Board in 2014.

Josh explains, "I learned about The Valerie Fund when Sharon was volunteering. A couple of years later, I lost my mother to cancer. She admired this organization and what they did for the kids being treated there. That is why the first scholarship we established bears my Mom's name." The Weintraubs have since established three more named scholarships, including one in Sharon's father's name.

As Sharon and Josh got to know The Valerie Fund better and better, they wanted to do more. After attending the Annual Thanksgiving Ball nearly a dozen years ago, they decided they wanted to attempt a fundraising dinner with a Manhattan charm in NYC with friends and business colleagues.
They believed, once introduced, that the people in their network would feel the same pull they did to this organization. So, in 2012, they launched "A Taste of Giving," which just held its 10th event in March, this time virtually. The last four events have each raised more than $1 million. This event is responsible for creating the robust scholarship fund that provides more than $400,000 in awards annually to Valerie Fund patients.

"The kids are deep in our hearts. Some have become family to us." Sharon says. "When I think of what they have overcome, I am just amazed…I am so honored to watch them grow into young adults, going to college, grad school, or entering their chosen professions and chasing their personal and professional dreams."

She adds, "I think that the support we offer is as much a vote of confidence in each one of these kids, that simply adds to what they get from their families and their Valerie Fund Center doctors, nurses, social workers, educational liaisons, child life specialists, and everyone who has been on their journey with them."
---