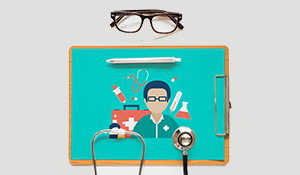 Using our body's immune system to kill cancer cells. Deciphering the genetic code of a tumor in order to destroy it. Identifying a single residual cancer cell to determine next steps for treatment. These are just three of the innovations discussed by The Valerie Fund Educational Seminar panelists on November 14th at Maplewood Country Club from their positions deep in the trenches of the war on cancer.
Valerie Fund board members Julie Rubinstein, President of Adaptive Biotechnologies, and Noemi Rosa, a seasoned oncology pharma industry executive, were joined by research physician Dr. Kapil Dhingra. Dr. Dhingra offered a look at the evolution of cancer therapies starting from the first half of the 20th century forward nearly a century to consider what is not only possible, but inevitable.
A former faculty member at MD Anderson Cancer Institute and Memorial Sloan Kettering Cancer Center, Dr. Dhingra offered insights from first-hand experience developing widely-used cancer therapies and conducting studies that have paved the way for increased life span in cancer patients. Julie Rubinstein outlined cutting edge diagnostic technologies, some already being widely used in numerous institutions that include Valerie Fund Centers, to measure residual cancer cells in specific types of cancer. Advanced diagnostics also allow scientists to decode the genetic make-up of tumors in order to apply targeted, personalized therapies that will destroy the tumor without destroying healthy tissues.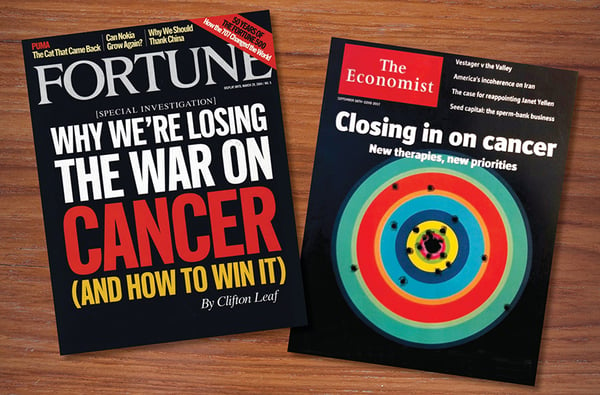 The discussion, which was facilitated by Noemi Rosa, considered both pediatric and adult diagnoses, and drew questions from Valerie Fund parents, clinicians and community members on topics ranging from the sluggishness of getting pediatric therapies to market to the cost of treatment. The slow pace of bringing out new pediatric therapies is intended to spare children from being brought into trials before they have had sufficient success, panelists explained. In the meantime technology is being developed to expedite results in adult patients that can eventually quicken the pace of getting new therapies to patients.
Valerie Fund Educational Seminars are an occasional series that began seven years ago and address topics with a natural connection to scientific and social issues related to cancer and blood disorders. The first seminar in 2012 focused on immunotherapy, which was in its infancy at the time and had just been used to treat the first pediatric patient, Emily Whitehead, who remains cancer free today. The topic of complicated grief was the subject of inquiry three years ago, a rare type of grief that does not evolve and change in a way that enables the person to adapt to the loss.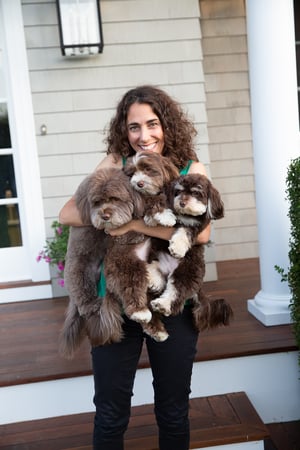 Julie Rubinstein, Adaptive Biotechnologies, Speaker
Julie has been involved with The Valerie Fund since 1993, including as a volunteer counselor at Camp Happy Times and as member of the board of directors, where she has served as Vice Chair. As a board member, she has helped to create a long term strategic plan for The Valerie Fund. Currently President of Adaptive Biotechnologies, Julie was previously a Senior Director at Pfizer, Inc. in Worldwide Commercial Development, Oncology Products. Prior to that Julie worked at Johnson & Johnson, Collegiate Health Care, and as a financial analyst at Morgan Stanley in the Global Health Care Group where she participated in the Morgan Stanley campaign for The Valerie Fund. Julie earned her MBA from Harvard Business School and holds a dual degree BA/BSE from University of Pennsylvania and The Wharton School.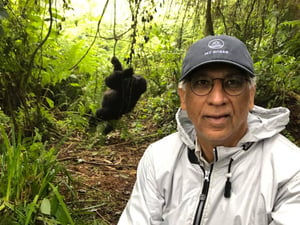 Kapil Dhingra, KAPital Consulting, LLC, Speaker
Kapil Dhingra, M.D. founded KAPital Consulting LLC to help biotechnology, pharmaceutical, and diagnostic companies realize the clinical and commercial advances in oncology. From 1999 to 2008, he served in various positions at Hoffman-LaRoche, including head of the Oncology Disease Biology Leadership Team and head of Oncology Clinical Development. Prior to joining Roche, he worked at Eli Lilly and Company. Dr. Dhingra has held faculty appointments at the University of Texas MD Anderson Cancer Center, Indiana University School of Medicine, and at Memorial Sloan Kettering Cancer Center. He serves on the boards and as an advisor to several biotechnology, pharmaceutical, and healthcare organizations. Dr. Dhingra completed his medical education and postgraduate work at All India Institute of Medical Sciences and also performed postgraduate work at the Lincoln Medical and Mental Health Center (New York Medical College) and Emory University School of Medicine.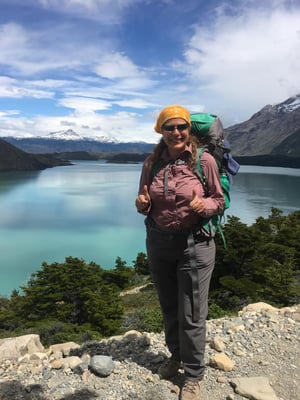 Noemi Rosa, Moderator
Noemi has worked in the pharmaceuticals oncology space for over 14 years in commercial leadership roles at Eisai Corporation, Glaxo Smith Kline, and Novartis. Her course of life is driven by her passion for working in the oncology field and bringing new treatments to cancer patients. Educated at The University of Connecticut, she received a Bachelor of Science degree in chemistry and soon after joined the pharmaceuticals industry as a bench scientist. She spent a decade at Pfizer Pharmaceuticals where she led a training and quality standards group in international medical affairs. At GSK Oncology Noemi led the Early Commercial Development group responsible for partnering with R&D in developing the new products strategy. Noemi has reached the summit of Mount Kilimanjaro, the tallest mountain in Africa; ran the NYC Marathon twice; and completed the 108 km Cape Argus bicycle race held in Cape Town, South Africa.
---