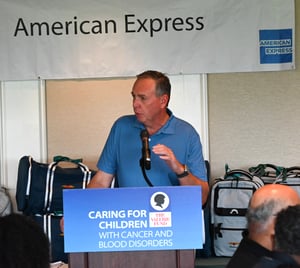 The American Express Golf Tournament, held at the exclusive Baltusrol Golf Club, is the highlight of the summer for many supporters of The Valerie Fund. One doesn't need to look far to understand the success of this fundraising event. Steve Squeri, Chairman and CEO of American Express, has been a valued partner for over two decades. Under his leadership, this annual golf tournament held at Baltusrol Golf Club in Springfield, NJ achieves new heights every year.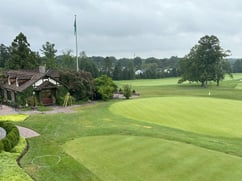 This friendly tournament has been a staple event for The Valerie Fund for 23 years and is only growing. This event has raised millions of dollars for the children and families of The Valerie Fund and this year raised an amazing $465,000! These much-needed funds will provide the support and care our kids need.
The event's impact truly resonated because of the evening's guest speaker, Ben, a warrior against Sickle Cell disease who is treated at The Valerie Fund Children's Center at Newark Beth Israel Medical Center. It is this place where he receives treatment that he feels the most normal.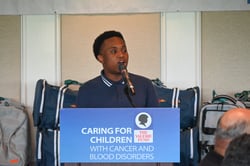 "Kids my age don't often have to think in the back of their mind that at any given moment they could be bedridden for days on end. It can be hard to explain to others what it feels like to be in constant pain, to worry about every little thing that may trigger a sickle cell crisis. It can be frustrating to feel like your body is betraying you and to know that there is no easy cure or quick fix."
Ben is a courageous and strong warrior against Sickle Cell, a disease he refuses to let define who he is. With the support of a Valerie Fund Scholarship, Ben will be attending Princeton University in the Fall.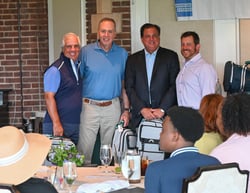 Congratulations to all the prize-winning foursomes. A special thanks to the Event Sponsors American Express and Dell Technologies for their continued support of this event and The Valerie Fund's kids.
If you would like to contribute to this event, please follow this link and scroll to the bottom of the page to the Donation box.
You can view our full photo gallery from the day by CLICKING HERE.
______________________________________________________________________________