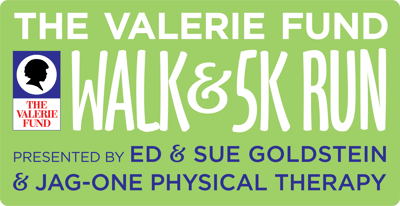 One of the highlights of each year is The Valerie Fund Walk & 5K presented by Ed and Sue Goldstein & JAG-ONE Physical Therapy. We have exciting news for this year's event including a new incentive for Team Captains!
As many families know, The Valerie Fund Walk & 5K is a day filled with both exciting activities and fundraising for our kids. It is a day for families to come together and support the amazing kids with cancer and blood disorders and continue being there for those who are post-treatment. The day in Verona Park is very special for us and we can't wait to get together again in 2022.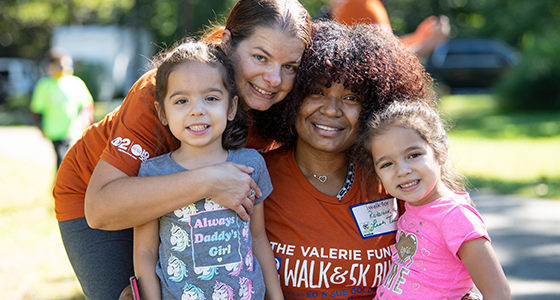 This year, the Walk will be on September 17th similar to 2021. The autumn weather is perfect for a morning of walking in Verona Park. September is also both National Children's Cancer Awareness Month and National Sickle Cell Awareness Month so it is only fitting to celebrate both in-person together with our families.
2022 will also be a very special year as the Walk is set to hit a major milestone. After the 2021 Walk, the event has raised almost $10 million in its 16 years. We are hoping to cross that milestone this year and bring the cumulative total of the Walk to an unforgettable $10 million! Will you be a part of the team to put us over the edge? Register for the Walk today and help us get there.
This incredible feat could not have been achieved without the love, support, and dedication of the walkers, runners, and team captains who are there for our kids every single year. Whether it's just your family walking with you or you organized a corporate sponsorship donation, many people played their part in this goal so we can't wait to thank you.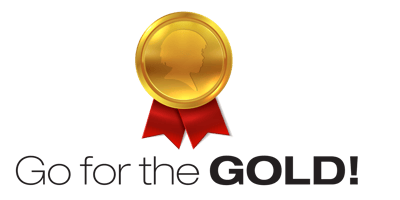 One of the ways we're commemorating this special year is with our new initiative going for the gold! Throughout the year we'll be looking for our gold standard of fundraising and Valerie Fund spirit. The first special we have is an incentive for our team captains. Every team captain who fundraises up to $1,000 or more will receive limited edition gold shirt. This long-sleeve shirt will be perfect in the September weather so you can show off to everyone in the park that you went for the gold this year! This is the only year we'll be offering this shirt so be sure to get it while you can.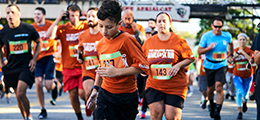 Don't forget about the 5K either. With the event now in September, it will be PERFECT running weather. The route is sanctioned by the USATF so you know you're in for a great run through Verona. The 5K is a great length for those who aren't professional runners or those trying to nail that new personal record. Be sure to spread the word to everyone you know who enjoys running, even if they aren't a longtime TVF supporter.
We can't wait for Walk Day and to see you all again but we know we have our work ahead of us to make the day as fun as possible for you. We hope you'll join us and our kids whether you're walking, running, or just cheering on our families.
You can register for the Walk right now by CLICKING HERE.
---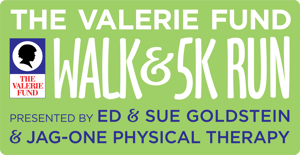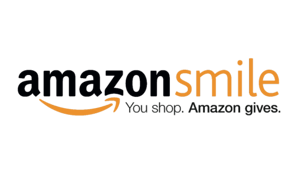 Support our kids by using Amazon Smile for FREE! Click here to learn more.