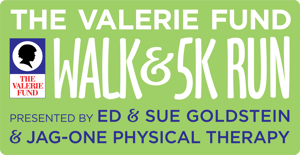 2021 is a brand new year and we are excited to announce that the 2021 Valerie Fund Walk & 5K website is officially open and ready to process registrations and donations! In the coming months there will be plenty of new details and exciting news to share about the event.
Now in its 16th year, the 2021 Valerie Fund Walk & 5K presented by Ed and Sue Goldstein & JAG-ONE Physical Therapy will return to an in-person event in Essex County's Verona Park after being held virtually in 2020. In a change of the calendar, the event his year will be held on September 25th. The move to late September gives everyone more time to get healthy and will be held during the month that is designated for Childhood Cancer Awareness and Sickle Cell Awareness. The Valerie Fund has played an important role in keeping patients and families safe during the pandemic. This community-wide gathering will be a wonderful opportunity to celebrate their courage and resilience while educating the public about these pediatric diseases.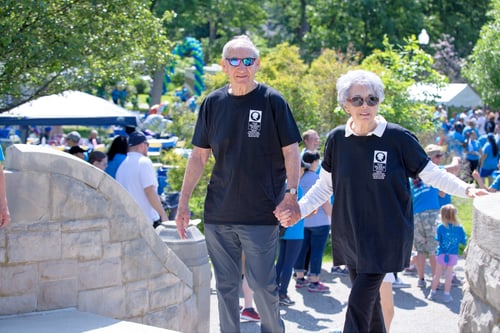 You may have realized that the event's name is slightly different this year and that's because The Valerie Fund is honored to recognize founders Ed and Sue Goldstein as the Presenting Sponsors of this year's event. The organization's premier fundraiser has a new title thanks to the Goldstein's generosity but continues to focus on the same vital mission of supporting precious children from the area being treated for cancer and blood disorders. Also continuing their extraordinary commitment to the kids is JAG-ONE Physical Therapy, Exclusive Sponsor of the 5K Run.

Ed Goldstein said, "Sue and I are very thankful for the expanded support of so many sponsors, teams and individuals for this event. The outpouring of community support is so very important and continues to help us reach our $1,000,000 goal each year. Every single gift to support the children and families of The Valerie Fund makes a difference in the life of a child with cancer or a blood disorder. We are always looking to have more people join us as together we fight cancer and blood disorders."
The theme again this year is #BecauseofValerie because we would not be able to support the children and families of New Jersey without Valerie's inspiration. After their nine-year-old daughter Valerie succumbed to cancer, Ed and Sue Goldstein were determined that no family should have to travel great distances to receive superior medical care. Along with a group of close friends, they began fundraising efforts from their living room---tireless work that would lead to the 1977 opening of New Jersey's first pediatric oncology facility at Summit Overlook's Hospital. More than forty years later, The Valerie Fund's mission remains that of supporting comprehensive health care for children battling cancer and blood disorders.
We are also thrilled to announce that in its sixteen year history, The Valerie Fund Walk & 5K Run has raised TEN MILLION DOLLARS for the children and families we support! This amazing achievement could not have been possible without the team captains leading the way, the volunteers making things run smoothly, sponsors that show tremendous support, and the donors who prove that a lot of little somethings added together make for one great big something! Thank you to everyone who has participated in the Walk & 5K Run over the years.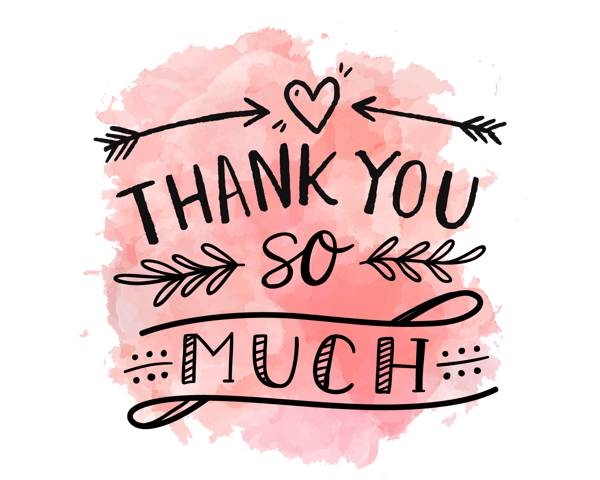 If you'd like to register for the 2021 Valerie Fund Walk & 5K you can CLICK HERE to get your team started. Be sure to check back as we'll be talking about the upcoming event in September all year long with fun additions to the day, tips on fundraising, and stories from patients who directly benefit from the money raised at the Walk & 5K Run.
Join us in Verona Park on Saturday, September 25th!
---