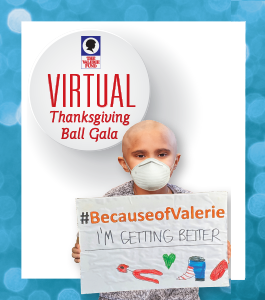 Although we were physically unable to be together during the 29th Annual Thanksgiving Ball Gala on November 20, 2020, the virtual platform checked all the boxes that have made this event one of The Valerie Fund's premier fundraisers.

During a year of unprecedented challenges including the loss of beloved Valerie Fund caregiver, Educational Liaison Joann Spera, the program served as a time for reflection and gratitude. And the deep connection we share with our donors was much in evidence. The collective response of our supporters – sponsorships, "table" reservations, silent auction bids and a live auction of services raised over $475,000.
Each Valerie Fund Patient Ambassador had the honor of introducing a member of the psychosocial team they have formed a special relationship with, a total of six remarkable caregivers, our Healthcare Heroes of The Valerie Fund Children's Centers. In the face of the pandemic, the honorees' selections could not have been more appropriate and the Thanksgiving Ball Gala focused a sublime spotlight on their vigilant efforts.
These dedicated professionals – social workers, educational liaisons, a child life specialist, and psychologist – provide our patients with an array of health care services customized to safe-guard their well-being and return to good health. The public recognition highlights the extraordinary ways they rally to respond, not just in these uncertain times, but each and every day as they take great pride in easing the burden of our families to allow them to focus on caring for their children.
You can CLICK HERE or the image below to read the interactive program for the evening. It provides even more information on the past year at The Valerie Fund.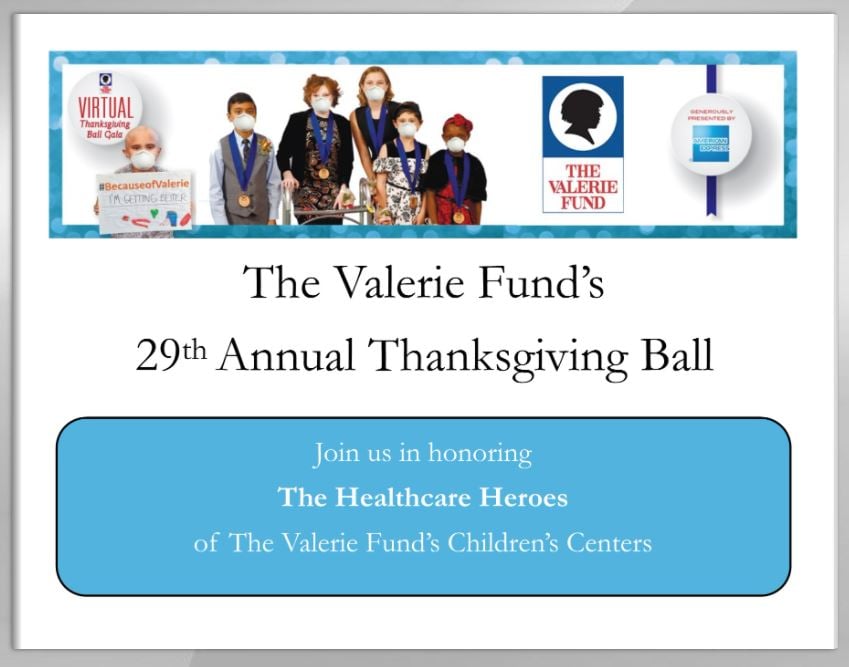 We also displayed greater insight into some of the services provided at Valerie Fund Children's Centers throughout the region. Our virtual Learning Depots spotlight our healthcare heroes and the work they do for our kids.
You can even watch The Valerie Fund's 2020 Thanksgiving Ball Gala in it's entirety right here!
---
During this difficult time of the COVID-19 pandemic, The Valerie Fund remains dedicated to the children battling cancer and blood disorders. We are in this together and continue to treat every child who needs our help.
If you would like to help, you can click here to donate.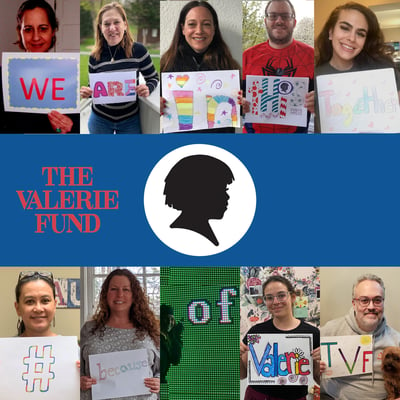 We are in this together. #BecauseofValerie