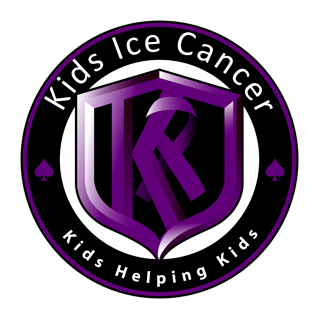 Kids Ice Cancer and The Valerie Fund are teaming up to score a goal against pediatric cancer in New Jersey. Kids Ice Cancer was founded in 2019 by 16-year-old Andrew Low, who lost loved ones to cancer. Andrew, a sophomore at the Morristown-Beard School, wanted to combine his love of hockey with his desire to raise money for pediatric cancer charities. He recruited 40 kids from the North Jersey area to participate in the Kids Ice Cancer annual hockey game. In the few months leading up to the game, the players all raise money for pediatric cancer. This year, Kids Ice Cancers fundraising will go to The Valerie Fund and the All-Star Hockey Game will be on Friday, March 27th at 7:00 PM. The game will be held at the most thrilling new venue in New Jersey, American Dream.
Andrew is a forward and captain of the Jersey Hitmen 16U travel team. His leadership on and off the ice is just part of who Andrew is where Scott Green is concerned. Greene, Andrew's varsity hockey coach at Morristown-Beard says that "his on-ice selflessness (and) team-first attitude translate directly to his commendable off-ice behavior and mindset towards positively impacting people's lives around him."
The original goal for the partnership between Kids Ice Cancer and The Valerie Fund was to raise $50,000 for the children of New Jersey who are battling cancer and blood disorders. When the team quickly surpassed that, they raised the goal to $100,000. With two months to go before the event at the time of this writing, Andrew and his Kids Ice Cancer team have already raised $57,000 with no stopping in sight. Andrew's mom, Wendy Low said, "the best part of 'Kids Ice Cancer; is that it is kids helping kids."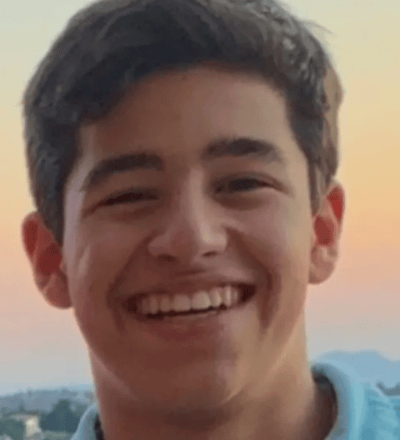 Andrew Low; founder of Kids Ice Cancer
"I founded Kids Ice Cancer for the purpose of enabling kids to help other kids who are fighting cancer. We believe that kids want to give back to their community but often don't know how or where to start. We make it easy by engaging hockey players to come to play a game they love while raising money for pediatric cancer. This year our all-star hockey game fundraising will be to support The Valerie Fund, a local charity that supports children with cancer and blood disorders since 1976."

- Andrew Low, founder of Kids Ice Cancer
The Kids Ice Cancer ice hockey game is free for visitors of American Dream and will be held on March 27th at 7:00 pm. The game will be played on American Dream's The Rink, their regulation size ice rink which is located at 1 American Dream Way in East Rutherford, NJ. You can click here to learn more about American Dream's The Rink.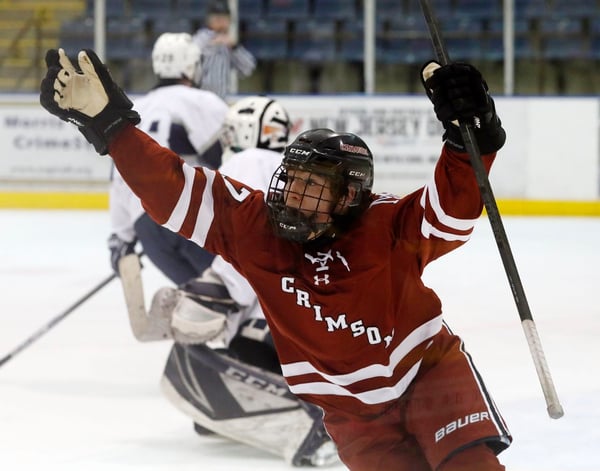 Andrew Low (17) of Morristown-Beard celebrates their fourth goal of the game to put his team up 4-1 and it would be the eventual game winning goal after hanging on for a 4-3 win during the boys ice hockey game between Morristown-Beard and Randolph at Mennen Arena in Morristown, NJ on 12-27-19. Morristown-Beard won 4-3.
"We're thrilled to host this year's Kids Ice Cancer ice hockey game at American Dream. Giving back to the local community is part of our DNA and once we heard about Kids Ice Cancer's mission, we had to be involved with this amazing organization."

- Don Ghermezian, Co-CEO at American Dream
The Valerie Fund is honored that our event will be held during American Dream's inaugural year. Mr. Ghermezian's vision and conviction to get this project done mirrors that of The Valerie Fund's founders, Ed & Sue Goldstein. The generosity of everyone at American Dream will go a long way to ensure that children with cancer and blood disorders live life to the fullest while facing complex medical issues.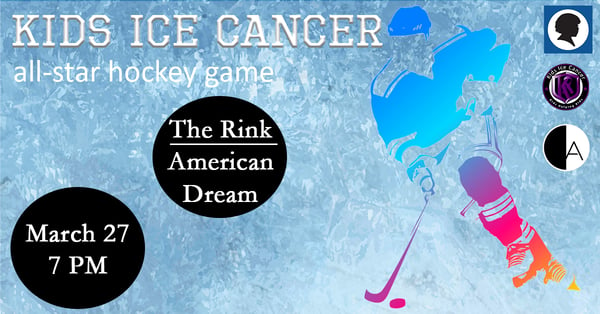 For more information or to make a donation, please visit kidsicecancer.com or contact Bunny Flanders at 973-761-0422 or bflanders@thevaleriefund.org.
About American Dream:
American Dream, developed by Triple Five Group, will provide guests with an entirely unique experience. The property offers a curated mix of unparalleled entertainment, retail and dining. American Dream is approximately 3 million square feet and projects 40 million visitors annually. When complete, the destination will include over 450 retail, food and specialty shops, complemented by over 15 entertainment offerings. Attractions open now include the fully-enclosed Nickelodeon Universe Theme Park, Big SNOW American Dream – North America's only indoor snow park, and The Rink – an NHL-regulation sized ice rink. Future entertainment will include DreamWorks Water Park; Merlin Entertainments' Sea Life New Jersey and Legoland Discovery Center; Kidzania; live Performing Arts Theater; 300-foot tall Observation Wheel; The Dining Terrace with over 15 full-service restaurants and the world's first and only Munchie's Food Hall. For more information visit www.americandream.com or follow us on Instagram @americandream.
---