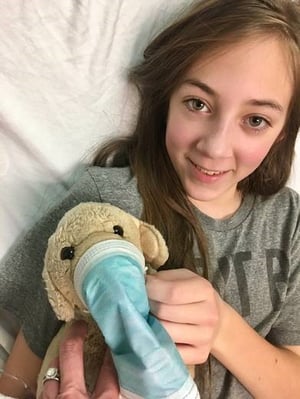 Former TVF patient Sylvie never let her cancer diagnosis stop her. In fact, she took her experiences during treatment and used them to make herself even stronger and more willing to face her fears. Join us as we hear from Sylvie about her time in a Valerie Fund Children's Center and what she learned from joining the TVF family.
Hi, I'm Sylvie.
I had never had a taste for public speaking until I stood in front of a crowd of doctors, nurses, donors, and families at the A Taste of Giving, the Thanksgiving Ball, and The Valerie Fund Walk during my freshman year of high school. These were the three events that allowed me to use my voice to share my story with people who cared for me, and to heal from the experiences.
I was 13, just days out from being 14 when I was diagnosed with stage IVb Hodgkin's Lymphoma at Morristown Medical Center after months of misdiagnoses and inexplicable illnesses. A CAT scan confirmed a cancerous tumor in the center of my chest and tests revealed that it had spread all over my body. Even with a promising prognosis, the future still seemed bleak and unsure when I entered chemo just days after I had been attending school normally. My life changed faster than I ever thought it would, and that sudden change and the feelings of isolation and misunderstanding that came with it were harder to navigate than the disease itself.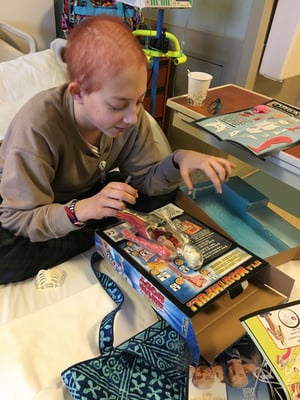 However, the Valerie Fund was there to relieve those feelings when I needed the relief most. Going into the center made me feel safe, decreased my anxiety, and gave me a haven of protection. The nurses were so kind and understanding, they quickly became like a second family. I became so attached to them and the feeling of understanding the center was able to create that when my treatment came to a close, it was hard to leave them and what had become my "new normal." Yet even after I was declared in remission, when I had joined the field hockey team, and started my freshman year, the Valerie Fund made sure that I still had a home with them. They invited me to speak at several events, to share my story and meet kids who had gone through what I had gone through. It gave me a sense of belonging in a world that felt like it had forgotten everything I had been through. The Valerie Fund has been and always will be, family to me.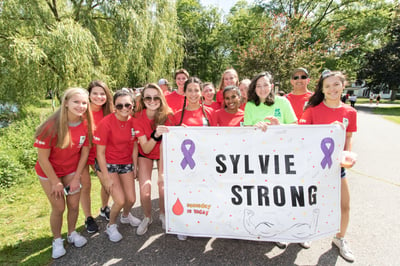 The Walk was also a wonderful experience given to me by The Valerie Fund, and I was the guest speaker my freshman year, also my first year forming my team Sylvie Strong. It was really incredible to be able to see so many people come together, and so many of my friends come to support me and walk with me. It allowed me to share my experience with the people who were most important to me and gave me a sense of belonging among a larger Valerie Fund family.
You can click here to visit the Sylvie Strong team page if you'd like to support us and The Valerie Fund!
---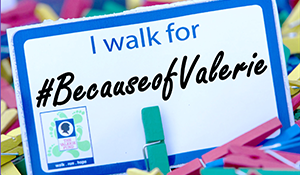 Register today for the 2020 Valerie Fund Walk & JAG-ONE Physical Therapy 5K
being held on October 3rd in Verona Park.
Click here for more information or to register today!
---
During this difficult time of the COVID-19 pandemic, The Valerie Fund remains dedicated to the children battling cancer and blood disorders. We are in this together and continue to treat every child who needs our help.
If you would like to help, you can click here to donate.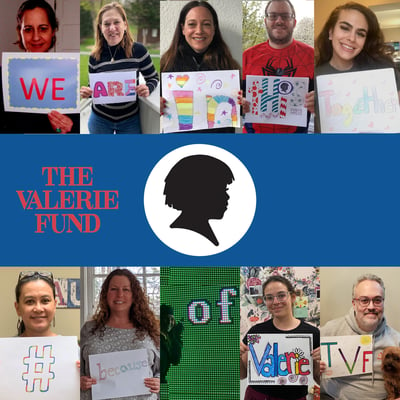 We are in this together. #BecauseofValerie