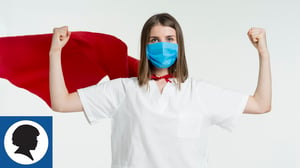 The COVID-19 pandemic has presented many new challenges for the patients and families of The Valerie Fund in these past months but the staff of The Valerie Fund Children's Centers have never wavered. They are true healthcare heroes who brave the front lines of the hospitals to ensure our kids are not only receiving their regular treatment but are also supported mentally and emotionally during this incredibly difficult time. Here are some stories of our healthcare heroes and how they've been there for our kids.
Stephanie is a social worker in a Valerie Fund Children's Center and tells the story of how she helped a family through a particularly rough period.
"Dad is a single dad caring for C. During this pandemic, Dad was let go from his place of employment. They had given him a severance package but health insurance was ending at the end of the month. Dad forgot to contact COBRA so on the first of the month C had no health insurance. Overwhelmed, Dad didn't know where to go or who to turn to. We worked together to contact COBRA and his place of employment. They said that C's health insurance wouldn't be active for at least 2 weeks. Spending many hours on the phone and contacting every supervisor, we were able to file for an expedited application and get her insurance reinstated within 2 days. With emergency funds we were able to help cover the cost of rent to help offset the extreme monthly payment for COBRA. She now has health insurance and has one more cycle of chemo!"

---
Educational Liaison Joann knows how important it is for patients to feel connected to one another as well as finding time to still enjoy life - whether during treatment, during a pandemic, or both.
"For the past seven years every spring we have had a pizza party. This is a yearly event where high school age patients and older get together to talk about their feelings about their treatment and to support peers who are in active treatment to be positive about their future. Valerie Fund kids look forward to this event each year, but then COVID-19 came along and stopped the ability to do this in person. Well, we decided to do this virtually through zoom! As is turns out some patients who are not in the area were able to attend! What a great way to keep this tradition going!"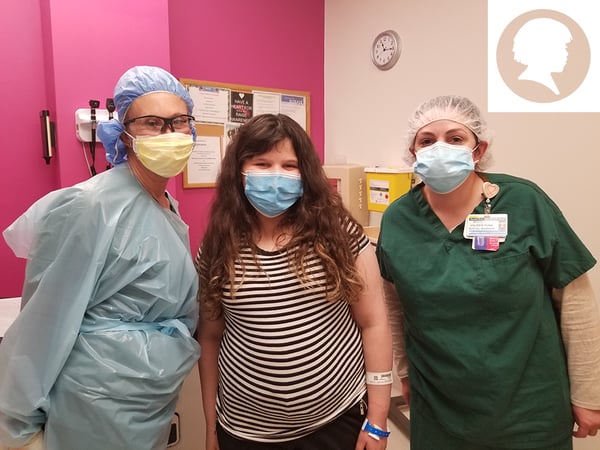 Our next inspiring story comes from Melissa, a social worker at The Valerie Fund Children's Center at Newark Beth Israel Medical Center.
"I have been working with patient J, who is a teenager living with Sickle Cell Disease, and her mother, C. J and C are originally from Brazil and their primary language is Portuguese so I used the interpreter to communicate with them. I have been working with them for about a year when J was admitted to the hospital.
In early May I helped schedule a telehealth visit with one of the hematologists as she was due for s visit. However, due to some insurance issues we had to cancel the appointment. I worked with patient financial services to verify that the child's care was active and then I was able to get the child's telehealth visit rescheduled and she was seen by the hematologist in late May.
J's mom, C, has not worked in about four months since the COVID-19 pandemic began and she reached out asking for assistance with paying her rent and with food. Through the Sue & Ed Goldstein Emergency Fund, The Valerie Fund paid the family's rent for three months. The Valerie Fund also provided the social workers at Newark Beth Israel Medical Center with gift cards to ShopRite so I was able to distribute them to J and her mom. The family has been very appreciative of the assistance. Also, in the past, J and C have utilized The Valerie Fund's van."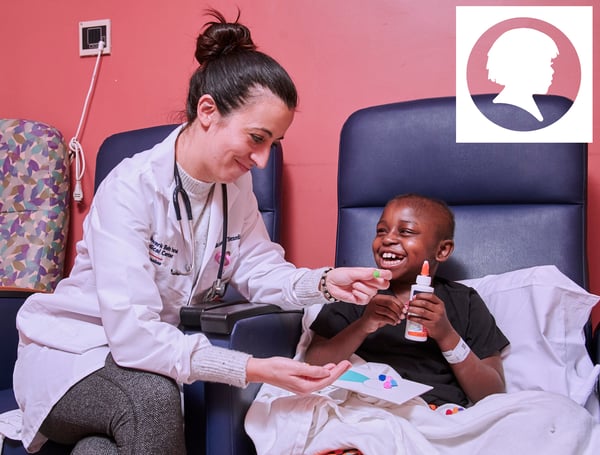 Our doctors, nurses educational liaisons, social workers, psychologists, child life specialists, and all staff of The Valerie Fund Children's Centers were heroes to our kids and families long before COVID-19. The difficulties and situations that arose because of the pandemic only made our heroes dedication shine even brighter than before.
Please join us by thanking our Healthcare Heroes here and on social media. Send a shout-out on Facebook or post a video on Instagram showing our heroes how much they mean to you. Be sure to use #BecauseOfValerie and tag us! You can find us on Facebook here and Instagram here.
---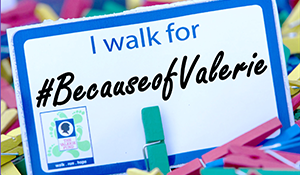 Register today for the 2020 Valerie Fund Walk & JAG-ONE Physical Therapy 5K
being held on October 3rd in Verona Park.
Click here for more information or to register today!
---
During this difficult time of the COVID-19 pandemic, The Valerie Fund remains dedicated to the children battling cancer and blood disorders. We are in this together and continue to treat every child who needs our help.
If you would like to help, you can click here to donate.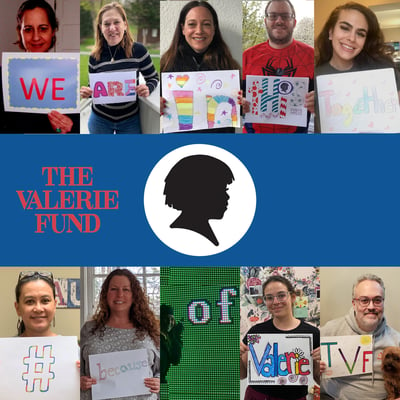 We are in this together. #BecauseofValerie