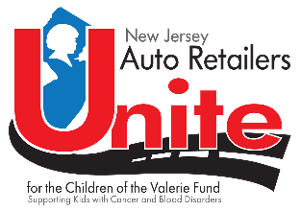 Since 2014, 200+ neighborhood new car and truck dealerships throughout New Jersey have contributed more than $2,500,000 to The Valerie Fund through the annual New Jersey Auto Retailers Unite fundraising campaigns. Their generosity has made an extraordinary impact on the lives of the 6,000 brave children with cancer, sickle cell disease, and other blood disorders The Valerie Fund cares for every year.
This year's campaign set an ambitious goal and more than 120 local dealerships stepped up to raise more than $500,000 for kids with cancer and blood disorders, including kids with sickle cell disease.

"New Jersey's 500+ franchised dealerships compete for customers every day, but they can also unite behind a worthwhile cause such as The Valerie Fund and the incredible work they do for seriously ill children and their families," said Jim Appleton, President of the New Jersey Coalition of Automotive Retailers.

"It is especially important to offer support to the hundreds of children with sickle cell disease treated at Valerie Fund Centers," said Judith Schumacher- Tilton, owner of the Schumacher Auto Group. "This is an incurable disease that affects an underserved population and New Jersey's dealerships came together, across all brands, to support the vital work of The Valerie Fund."

The 2021 campaign launched in September, which happens to Pediatric Cancer Awareness and Sickle Cell Awareness Month. This year's campaign focused on educating the public and raising awareness of sickle cell disease, in particular. The Valerie Fund Center at Newark Beth Israel treats more sickle cell patients than any other hospital in New Jersey and is recognized as a Comprehensive Sickle Cell Center.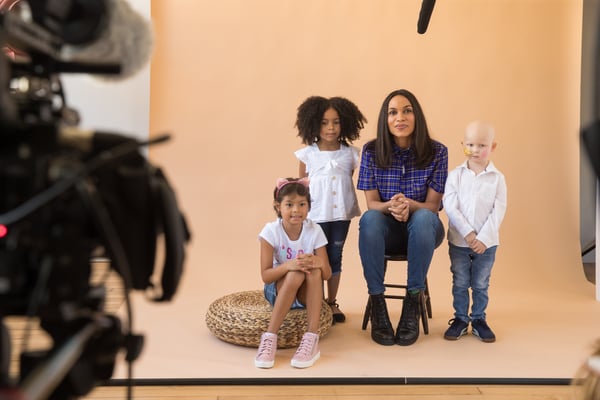 The New Jersey Auto Retailers Unite campaign recruited actress Rosario Dawson to join the campaign as the celebrity spokesperson and feature her in a public service announcement that launched in September. Ms. Dawson was touched by meeting several of The Valerie Fund patients and made a generous personal donation of $25,000. In addition to her many acting credits, Ms. Dawson is a well-respected activist, designer, businesswoman and community volunteer.

The Valerie Fund is grateful for the generosity of all participating dealerships for helping the organization to continue providing support to children with cancer and blood disorders and their families.

Please join The Valerie Fund in thanking the 120+ participating dealerships. You can find the list of participating dealerships at www.thevaleriefund.org/specials/NJAutoDealerUnite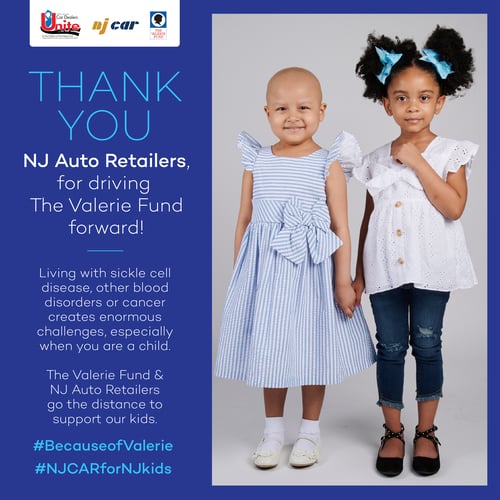 For more information about the New Jersey Auto Retailers Unite campaign, The Valerie Fund or the services provided at The Valerie Fund Children's Centers, please contact Randi Zamkotowicz, Valerie Fund Assistant Director of Development for Philanthropy at randiz@thevaleriefund.org.
Support our kids by using Amazon Smile for FREE! Click here to learn more.