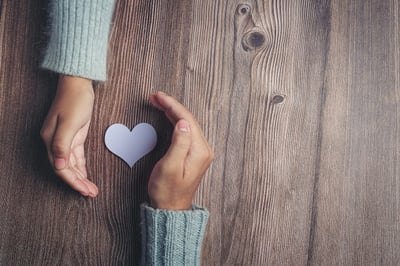 Hope is one of the greatest allies supporting quality of life. Hope can be a major tool of empowerment and an element for sustaining life and the will to live. We hope for better times. We hope for remission. April is the National Month of Hope and we're going to take a look at what that means for children battling cancer and blood disorders as well as what role it can play in all of our lives.
The Month of Hope was started by the group Mothers in Crisis in 1991 as a way to refocus their energy on positivity and a new future. By 2018, the movement had grown to the point where it was made a national celebration by the federal government and the National Month of Hope was born. April is the perfect month to celebrate hope as it is a time of rebirth and Spring ushering in warm weather and a renewed spirit - both in people and in nature.
"Hope is the most beautiful of all the affections, and doth much to the prolongation of life, if it be not too often frustrated, but entertaineth fancy with an expectation of good." - Sir Francis Bacon
Hope can be a difficult thing for many of our kids and families to remember when they are first diagnosed. Having a doctor tell you that your child has cancer or Sickle Cell Disease can take the floor right out from under you and it's easy to think that all hope is lost. Luckily for our kids and families, The Valerie Fund has its very own superhero whose very mission is to ensure our kids never lose hope. If you haven't met at a Walk, it is our pleasure to introduce you to Captain Hope!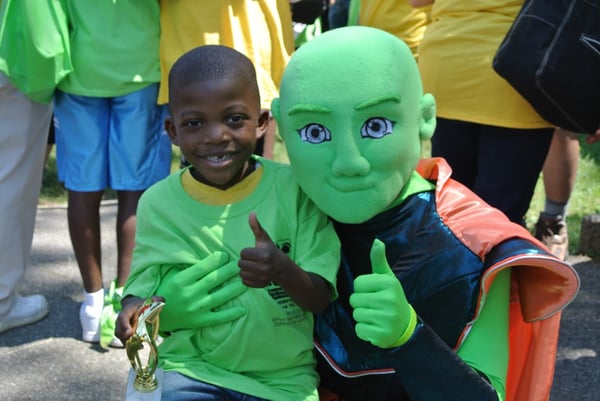 Captain Hope was designed by TVF kids to inspire future patients to remain strong even through those tough times ahead. Often seen at events and especially The Valerie Fund Walk & 5K, Captain Hope is a friend to all of our kids and families.
The current Captain Hope is TVF patient Gabby. She eagerly volunteered for the role when the previous occupant under the cape moved on. Not only has Gabby wowed audiences as Captain Hope, but she also has gone above and beyond to ensure the legacy continues. As part of a Girl Scouts project, Gabby created an entire program for Captain Hope including a formalized application, rules, and guidelines.
Most entertaining of all, she also created a Captain Hope activity book. This book will be printed and sent to our seven Valerie Fund Children's Centers so kids have it as a resource during treatment. This fun and inspiring book will help the kids focus on hope even when things might not be at their brightest. You can check out the book yourself by clicking here and even download a copy to print at home!
Gabby's story is one of true courage and hope even without the cape and bright green smile. Here is Gabby and her family discussing her story and how The Valerie Fund was there for her when she needed it most.
Want to learn more about what The Valerie Fund offers to inspire such hope in our families? CLICK HERE to see what we provide to our families both in our Valerie Fund Children's Centers as well as other programs such as Camp Happy Times and Valerie Fund Scholarships.
---