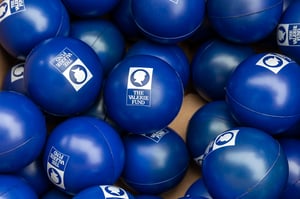 The Morgan Stanley Rec Day for kids of The Valerie Fund is always a great day for everyone involved but this year was extra special. Held in a brand new location full of surprises around every corner, our kids and families had a wild day of adventure.
This campaign with Morgan Stanley is more than a tradition. Over the past three decades, it has provided millions of dollars to ensure that kids from 5 to 21 with cancer attend The Valerie Fund's Camp Happy Times, a therapeutic overnight summer camp in the Poconos with peers and counselors who share their journey. Over the past two years, it has also contributed to the much-needed COVID-19 Emergency Fund during the height of the pandemic and supported children through treatment for cancer and blood disorders.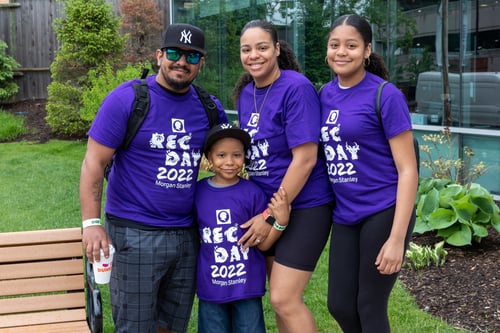 Before they are campers, they are patients with cancer and blood disorders at seven Valerie Fund Children's Centers. Beginning in 2021, the Morgan Stanley campaign expanded its reach to fund the psychosocial services woven into The Valerie Fund kids' medical care—the hallmark of The Valerie Fund that includes social workers, psychologists, child life specialists, educational liaisons, palliative care, integrative medicine and more. The typical cost of these services over a standard 3-year course of leukemia treatment is $42,000. For kids with sickle cell, a 3-year course of psychosocial care is upwards of $58,000.
Normally held at The Funplex, an indoor amusement center in East Hanover, this year required a venue more outdoors to ensure the safety of our kids. Luckily for our families, Turtle Back Zoo came to the rescue and patterned with us to invite our families for the 2022 Rec Day. Our families were welcomed to the zoo and spent the day wandering the paths of the zoo, interacting with animals, and having lunch.
We thank Morgan Stanley and Turtle Back Zoo for their support this year! Our families loved the new twist to Rec Day as you can see from our photo gallery. To check out the photos from our day at the zoo, you can CLICK HERE.