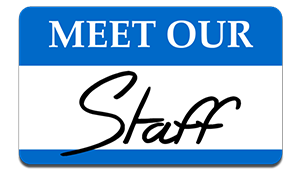 The men and women of The Valerie Fund help raise the money that support the seven Children's Centers in hospitals across New Jersey, New York City, and metro Philadelphia. Our staff is responsible for working with donors and partners at all levels to fund the services of The Valerie Fund. Get better acquainted with some of the people you may already know and meet some of the new faces behind The Valerie Fund.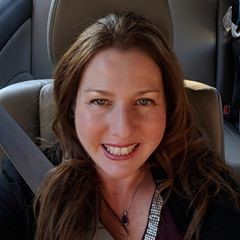 Name?
Randi Zamkotowicz (or "Randi Z")

Position / Title?
Assistant Director of Development for Philanthropy

When did you start?
July 2019

Where did you grow up?
Englishtown, Succasunna, Denver and Hillsborough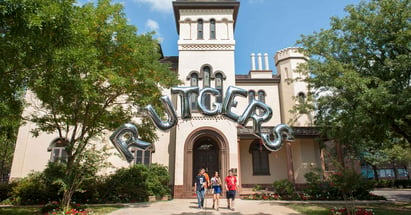 Where did you study/go to college?
Cook College, Rutgers University
What is your professional history before joining The Valerie Fund?
Major Gift Officer for Corporations at the American Red Cross
Fundraising Consultant
Director of Family Services at Embrace Kids Foundation
Central Park Conservancy
Americorps
What brought you to The Valerie Fund?
The mission.
What are some of your goals you hope to achieve/have achieved while working in The Valerie Fund?
My overall goal is to ensure the donors feel valued and have a positive experience
Develop relationships with individuals in communities where we have less donor involvement
Increase and deepen relationships with family and corporate foundations
Bring best practices from past organizations to The Valerie Fund
What is your favorite book/movie/television series?
I love to read psychological thrillers and have so many favorite books, but one of my favorites is Gone Girl. For movies I love Say Anything, the Hangover, Billy Madison. Some of my favorite TV shows are Lost, King of Thrones and the Simpsons.

What has been the biggest adventure/most exciting moment of your life?
The year I spent in Americorps was pretty intense, but the two that stand out are my honeymoon in Hawaii and my trip backpacking across Europe for nine weeks.

What do you enjoy doing in your free time?
I love to hike, take long walks, go to the beach, cook, go to Orangetheory Fitness, play with my cats, board games with my kids. That is probably what I enjoy the most. I am an avid game player… oh and I love cards, especially poker.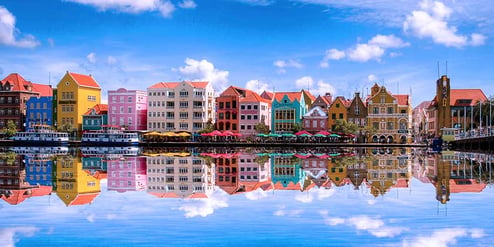 What has been your favorite vacation you've been on?
Definitely Hawaii, but I also loved a vacation to Curacao that I went on when I was really young.


What causes do you like to support by donating time, money, or energy?

The Board of Education in Atlantic Highlands
(I am on the Board.)
Atlantic Highlands Elementary School is a Preschool through Sixth Grade school that is known for its belief and practice in educating the whole child. Through high academic expectations, cross-curricular activities, social opportunities, and an emphasis on STEM and the arts, our students develop into independent, well rounded, individuals. We provide students with a challenging curriculum that meets their individual needs at all levels while encouraging real-life connections and opportunities to gain mastery of the New Jersey Core Curriculum Content Standards. Additionally, our school provides students with engaging learning opportunities which include distinct aspects such as The Tiger Patch Learning Garden, the use of keyboards and ukuleles as part of our vocal music program, and a wide variety of technology and hands-on learning tools.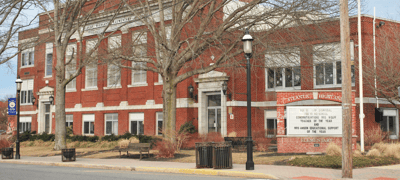 Tell us one random fact about yourself that most people don't know and would make you the hit of the party.
I had a Halloween costume party wedding and have thrown over a dozen Halloween parties with 100 + people.
---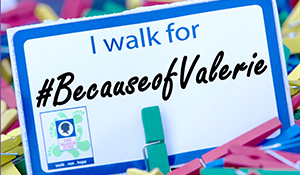 Register today for the 2020 Valerie Fund Walk & JAG-ONE Physical Therapy 5K
being held on June 13th in Verona Park.
Click here for more information or to register today!