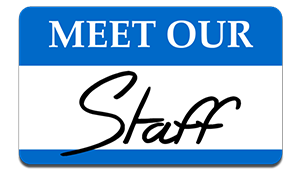 The staff of The Valerie Fund help raise the money that support the seven Children's Centers in hospitals across New Jersey, New York City, and metro Philadelphia. Our staff is responsible for working with donors and partners at all levels to fund the services of The Valerie Fund. Get better acquainted with some of the people you may already know and meet some of the new faces behind The Valerie Fund.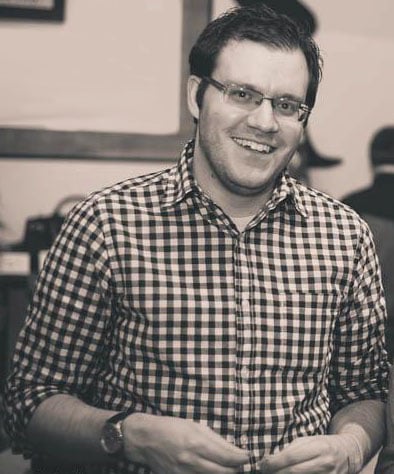 Name?
Brett A. Murphy

Position / Title?
Manager of Communications & Special Events
When did you start?
April 8, 2019
Where did you grow up?
Saddle Brook, NJ
Where did you study/go to college?
Montclair State University

What is your professional history before joining
The Valerie Fund?
I worked in luxury for many years with brands like Lalique and Montblanc. After a while, my soul needed a recharge after 14 years of crystal chandeliers and $10,000 watches. I needed to do something that helped make me feel better about what I spent 9 hours a day doing. I worked for The ALS Association Greater New York Chapter for a few years as I have a personal connection with them before moving to The Valerie Fund.

What brought you to The Valerie Fund?
Not wanting to spend 2 hours each way on an NYC train! Also the amazing mission and the local impact they have.

What are some of the goals you hope to achieve/have achieved while working in The Valerie Fund?

I'm proud to have reinvigorated the communications for The Valerie Fund. Hopefully, you have noticed a change in both the look of our emails, social media, and all communications we've sent out as well as a stronger connection to the content.
In 2022 I'm hoping to launch a brand new video project for The Valerie Fund which will spotlight some of our amazing kids, families, and donors so keep an eye out!
What has been the biggest adventure/most exciting moment of your life?
For our honeymoon, my husband and I did a road trip around Ireland. We hit the big spots like Dublin but a lot of smaller, off-the-beaten-path spots as well. The highlight was a stop at the Kennedy Homestead where JFK's family still operates the land as a working farm. My husband called ahead and they had a surprise waiting for us - a tea service that matched the one JFK and Jackie enjoyed, spending time with the current patriarch of the Irish Kennedy family, and getting to go behind the barrier to sit on the actual seat that JFK and his grandmother set on when he visited in the 1960s!
One of the most emotional moments I've had (in a good way) happened this past summer in June 2021. I do a lot of volunteer work for the ALS Association Greater New York Chapter as my dad passed away in 2004 from ALS and they helped our family during that time. I was lucky enough to actually work there for a few years but have stayed involved even after I left. This past summer at the North Jersey Walk to Defeat ALS I was given an award on stage for my years of volunteering and fundraising. It was made even more special in that it was the inaugural award in memory of a friend and fellow volunteer who passed away the year before. Nothing like starting a Sunday morning by crying on stage in front of a few thousand people!
What do you enjoy doing in your free time?
I enjoy reading and have a pretty wide variety of books I'll get into but I'm always a sucker for history be it America, World, or Ancient. I listen to a way-too-large number of podcasts which I'll usually have on as I go about my day. Some topics include history (of course), comic books, film, LGBTQIA+ issues/history, and the way everyday items/ideas affect our lives. If you give me a quick overview of what you're into I could probably give you some podcast recommendations.
Since this is being written in early February, most of my time for the next 2+ weeks will be spent watching the Olympics. I don't watch a single sport during most of the year, I've never been into sports, but something about the Olympics hits me just right. I love the spirit of international camaraderie it represents and it is something special to see the entire world come together, leave all of the differences behind, and just try to see which human barriers we can overcome. Two weeks is also a great amount of time for me to enjoy all of these sports fully before waiting two years for the next cycle. Since 2022 is a Winter Games year, it's time for me to get far too overly invested in curling, winter biathlon, and pretend I've always been an expert on the US figure skating team. I'm best friends with Nathan Chen in my mind and he just hasn't figured it out yet.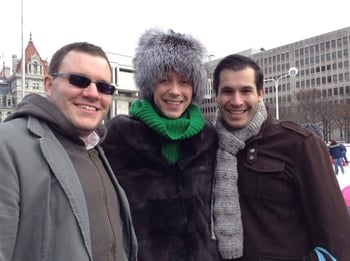 My husband and I with Olympic medalist figure skater Johnny Weir.
What is your favorite book/movie/television series?
When I like something I tend to go all-in so things tend to either be "THE BEST THING EVER" or "eh, it's fine" and that list definitely changes over time depending on mood, interest, or growth.
Some of my favorite books of all time include:
A Man Called Ove by Frederick Backman

Naked

and

Holidays on Ice

by David Sedaris

Destiny of the Republic: A Tale of Madness, Medicine and the Murder of a President

by Candace Millard

The Hitchhiker's Guide to the Galaxy by Douglas Adams
The Lord of the Rings by J. R. R. Tolkien
Marvels by Kurt Busiek & Alex Ross
Dearie: The Remarkable Life of Julia Child by Bob Spitz
The Rules of Attraction by Bret East Ellis (even though he spells his name wrong)
Blankets by Craig Thompson

I don't often watch TV shows a second time but if I do then I'll probably have seen it seven times all the way through. Some shows I've rewatched and probably will again would be:
The West Wing

Parks & Recreation

The Gilmore Girls

Crazy Ex-Girlfriend

Frasier

It's Always Sunny in Philadelphia

WandaVision
Some movies that pop first into my head that I could watch over and over again are:
The Royal Tenenbaums

Clue

Silence of the Lambs

Maverick

The Graffiti Artist

National Lampoon's Christmas Vacation (there is no argument that this is the best Xmas movie of all time)
I'll also play a few video games in any given year but that's something that waxes and wanes in interest for me because I will play a game non-stop when I do then I get a little burnt out and need to take a break. That said, anytime there's a new Legend of Zelda or Assassin's Creed game (Being able to play through multiple historic eras? Yes, please!) then I'm there for it and firing up my console.
What has been your favorite vacation you've been on?
While I loved both San Francisco and Seattle, I'm a sucker for a road trip. One year my husband and I drove to Burlington, VT on the Vermont 100, a scenic "highway" that winds through New England. Then we continued on to Montreal for a few days and then to Quebec which is an absolutely gorgeous city right out of gothic Paris. We visited friends in Albany on the way home to break up the 8-hour drive back from Quebec. It was quite a trip that involved staring down a field full of ornery cows, witnessing the grosses 5K in my life (the Ben and Jerry's 5K where you have to stop mid-way through and devour a PINT of ice cream before continuing), visiting the Olympic Stadium & Museum in Montreal, stopping at this tiny hole-in-the-wall place between Montreal & Quebec where poutine is supposed to have been invented, and miming what I need to nurse a cold I had since no one in the pharmacy spoke English and we didn't speak French.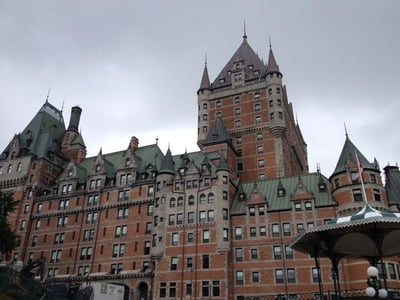 Quebec's Hotel Fairmont Le Chateau Frontenac
If you were given a billion dollars, what are the first three things you would do?
Of course, I'd help my friends and family, donate to great causes like The Valerie Fund. Some of the fun stuff I'd do with $1 billion might be hosting a private performance of Riverdance, commissioning Stephen King to write a book about my life but make it twisted (whether or not I survive at the end would be up to him, I wouldn't want to interrupt the writing process), and take a year to drive the entire United States making sure to visit every presidential library, birthsite, and grave along the way.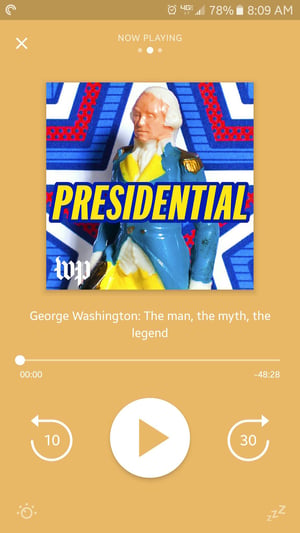 If you were to host a podcast or YouTube series, what would the topic(s) be?
A long-running project of mine (one I will complete this year no matter what!) is reading a biography of every US president in order of their administration. It's given me a fairly comprehensive history of the United States on all levels as I'm forced to read about events and people from multiple perspectives. I'd host a show where we go through each president and rank them against each other to see who comes out on top. I'd definitely have multiple categories to give some of those "caretaker presidents" a shot and I can make two predictions right now - James Garfield would score much higher than most people would guess and Andrew Jackson would be the one to beat for worst.
I'd also do a companion YouTube series visit some off-the-beaten-path locations involving presidential and presidential-adjacent history. One year for President's Day, I planned a day-long road trip around NJ where my husband and I visited 10 locations related to presidents like the Grover Cleveland Birthplace in West Caldwell, the Hamilton/Burr duel site in Weehawken, and the house Woodrow Wilson lived in during his tenure as the President of Princeton University.
Which famous person (actor, writer, inventor, etc.), living or dead, would you most like to have dinner with and why?
As much as I would want to hang out with Stan Lee and totally nerd out on all things Marvel, I'd love to have a long conversation with Simone Biles. She must have some amazing stories of what it was like at multiple Olympics and I would want to try and copy just a modicum of her strength and self-confidence from the Tokyo Games when she stepped down from competition. Despite knowing this might be her final Olympics, she did what was right for her mental health and her team. So inspiring!

Tell us one random fact about yourself that most people don't know and would make you the hit of the party.
During a corporate retreat in Florida with Montblanc, we learned how to do the Haka which is a ceremonial dance in the Māori culture of New Zealand. Originally used by warriors to intimidate their opponents, the Haka has become famous by the New Zealand All Blacks rugby team. We were taught by the former head coach of the All Blacks and performed the Haka on the beach at sunset as we were given unique Māori face paintings by native Māori artists.
---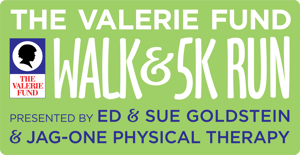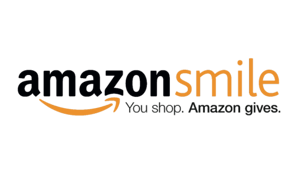 Support our kids by using Amazon Smile for FREE! Click here to learn more.