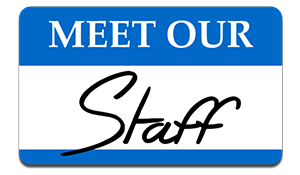 As many as two out of every three childhood cancer survivors will develop at least one late-onset complication. These situations can require an additional and specific set of responses from a patient's team of caregivers. The Valerie Fund is thrilled to introduce you to one of our newest caregivers who specializes in this group of patients.
---
The American Cancer Society estimates there are currently close to 400,000 survivors of childhood and adolescent cancers in the United States. Depending on the type of cancer, ages and other variables, the cure rates following treatment have risen dramatically since the mid 1970's. Yet the growing number of long-term survivors also creates a population vulnerable to health problems that present after the original cancer and into adulthood.
The ongoing care of childhood cancer survivors at The Valerie Fund Children's Center at Morristown Medical Center will now be facilitated by Adrienne Mikhli who transitioned, in September, from a per diem social worker. She has already begun collaborating with patients and families who are nearing the end of their treatment or who are already involved in the Center's Long-Term Follow-Up program.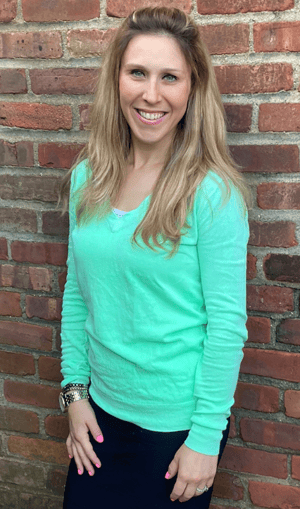 Adrienne is excited to be part of a program that recognizes "needs related to survivorship are unique and lifelong."
"I feel privileged to work as part of a dedicated multidisciplinary team that provides extensive and remarkable support to children and their families from the time patients are diagnosed until years after treatment has ended."
Following a year as a family therapist, Adrienne moved into the medical field as a clinical social worker- an area she has always been passionate about – first as a Discharge Social Worker at Brooklyn's Brookdale Hospital. She arrived at Morristown Medical Center in December of 2018 to provide social work coverage throughout the hospital with particular emphasis within maternal child health areas.
Adrienne was born and raised in Montreal, Canada and received a Bachelor of Social Work from McGill University, also in Montreal. She came to the United States to pursue a master's degree at the Silberman School of Social Work, Hunter College, CUNY graduating Magna Cum Laude in 2014. The degree wasn't the only the game changer that came out of her decision to head south. Adrienne met her husband during the first week of moving to the United States and never left. She misses Canada a great deal but says this new position is "the perfect match."
"Working in the medical field and with a population that fuels my energy and my passion is one that I am very excited about."
FUN FACT: Adrienne is fluent in four languages: English, French, Hebrew and Hungarian!
Early detection of late effects is crucial and Mikhli will conduct psychosocial assessments to gain a comprehensive understanding of the survivors and their families and their overall psychosocial needs. She provides psychotherapeutic counseling, education, information and referral services to patients as they relate to their individual needs, circumstances and the long-term effects of survivorship.
"The most fulfilling part of my job is getting to meet the most incredible children and their families and becoming a part of their story and journey in road to recovery and survivorship!"
Please join us in welcoming Adrienne to The Valerie Fund family!
---