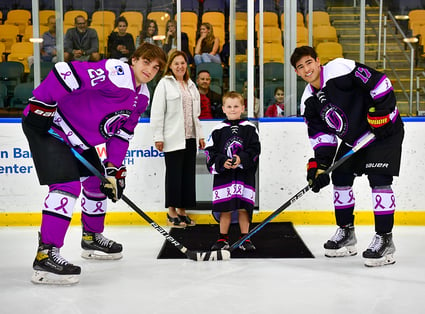 The Kids Ice Cancer exhibition game benefiting The Valerie Fund took place on June 2, 2023 at Codey Arena in West Orange, NJ. Organizer, Andrew Low, assembled two all-star teams of up-and-coming young hockey talent to be found in New Jersey. The pucks flew, many goals were scored and fundraising records were broken.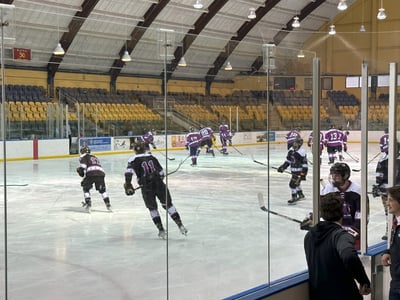 Founded in 2019 by Andrew Low, Kids Ice Cancer is a non-profit supporting pediatric cancer causes. Partnering with The Valerie Fund for the fourth time, Andrew continues to organize and lead the Kids Ice Cancer 2023 event to new heights. Anderson, a Valerie Fund patient and ambassador, had the honor of dropping the puck to start the game.
Andrew and his teammates were able to blow past their fundraising goal of reaching a total of $300,000 in the fourth year of the exhibition game, with the fundraising thermometer topping $323,000. That is an incredible $65,000 raised this year alone utilizing his talents and business savvy to rally friends, teammates, and supporters to his cause.
You can hear more about it in Andrews words in this Morris-Sussex Sports Athlete profile.
"I founded Kids Ice Cancer for the purpose of enabling kids to help other kids who are fighting cancer. We believe that kids want to give back to their community but often don't know how or where to start. We make it easy by engaging hockey players to come to play a game they love while raising money for pediatric cancer. This year our all-star hockey game fundraising will be to support The Valerie Fund, a local charity that supports children with cancer and blood disorders since 1976."

- Andrew Low, founder of Kids Ice Cancer
Catch the game recorded by clicking the image below. Photos are available for download here.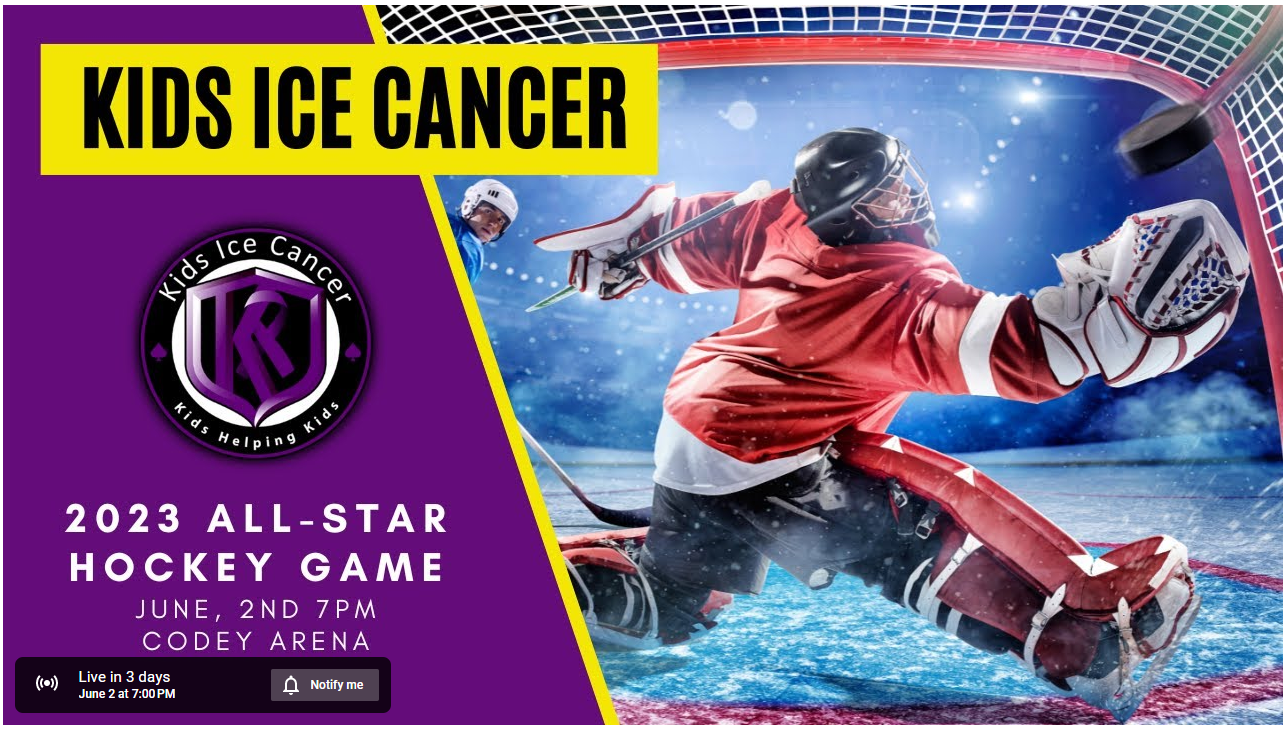 Thank you to the generous sponsors of Kids Ice Cancer:
Wayne Gretsky Sponsorship:
Bell Audi
Frames on Main
Morris Sussex Sports
Jaeger Lumber
Antony Gironta
ECD NY
Pioneer Window Mfg. Corp.
Highbury Concrete
Gordie Howe Sponsorship
Jog
Breeze National Inc.
Triton Construction
Mario Lemieux Sponsorship
Maria Carroccia
Vincent Scordley
Schindler Elevator Corp
Rael Automatic Sprinkler
S&E Bridge & Scaffold
Bobby Orr Sponsorship:
Brock & Sgro
Stonework Tile + Stone
Jaros, Baum & Bolles
Urban Development Partners
AEL
David Visa
Fromkin Brothers Inc.
Atlantic Engineer
Mark Messier Sponsorship:
Goohoo Digital
OpenDoor Venture Capital
Signature Plumbing Specialties
Y & H Income Tax Services LLC
Advanced Podiatry
J.C Pillion Contracting Co., Inc
Rosenberg, Jacobs, Heller & Fleming PC
Pub 447
Cardone Contracting Corp. Inc
Goldfish Swim School
39 Mine Boutique Inc
Pub 517
JGG Consulting
Michael DeAsla
---