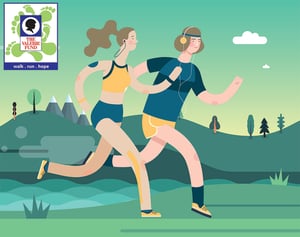 When kids are going through treatment at a Valerie Fund Children's Center, they have the strength and tenacity to never give up. How could we do any less for them? We had to postpone The Valerie Fund Walk & JAG-ONE Physical Therapy 5K in Verona Park to October 3rd due to COVID-19 but we're not letting that get us down. On June 13th, the original date of the Walk & 5K, we are now hosting a brand new event - The Valerie Fund Virtual Walk & Run!
Our new Virtual Walk & Run is a way to commemorate the original date of the Walk & 5K as well as encourage our community to not give up even during difficult times. We may not be able to gather in large groups right now but we can stay close to home and enjoy our own neighborhoods.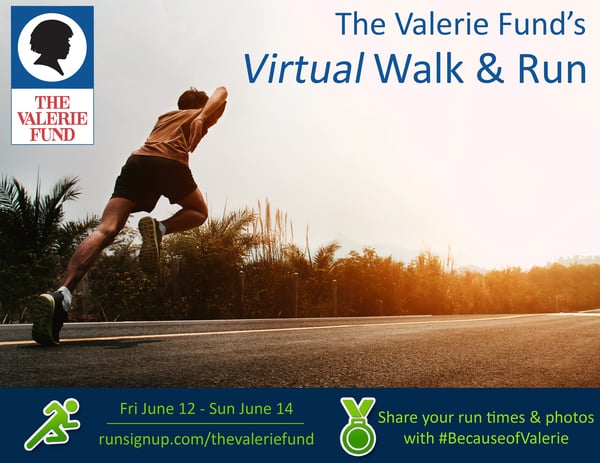 To begin, you can click here to register for The Valerie Fund's Virtual Walk & Run at RunSignUp.com. Then any time over the weekend of June 12th to June 14th, you can either walk 1 mile or run a 5K in your neighborhood to show your support for the kids of The Valerie Fund. You can even post your run times on RunSignUp.com so you can get a copy of your certificate of completion.
Over the weekend, be sure to post photos, videos, and messages of encouragement to social media like Facebook, Instagram, and Twitter. Tag The Valerie Fund and include #BecauseofValerie so all of the TVF families can see the love and support for our kids.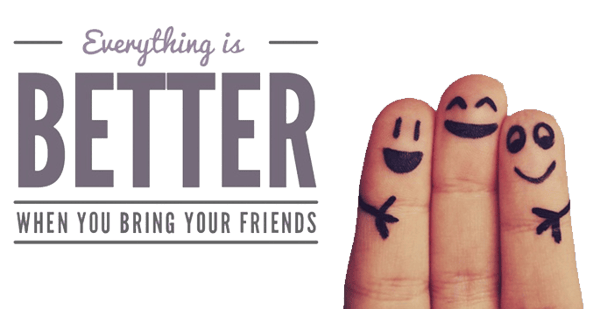 It is also important to spread the word! Since this Virtual Walk & Run can be done anywhere, invite friends and family from all over the country. Share your story and why you're passionate about helping children battling cancer and blood disorders. Let's make The Valerie Fund Virtual Walk & Run go viral and hit both coasts and everywhere in between!

Want to do more to help the kids? Not able to run or walk that weekend? What to do if it rains and you still want to help? You can always donate to the Walk and 5K by clicking here or the button above.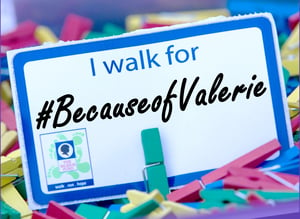 Are you registered for The Valerie Fund Walk & JAG-ONE Physical Therapy 5K in October? We will gather in Essex County's Verona Park on October 3rd to show support for our Valerie Fund kids and raise money to support the Valerie Fund Children's Centers. If you haven't registered yet, click here to start your team and spread the word to friends and family!
---