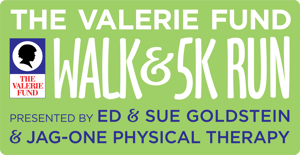 The Valerie Fund Walk & 5K will be on September 25th this year instead of June and it will be a hybrid of in-person and virtual for the first time. One thing that won't be different is the need our kids face and the support your fundraising provides. Does your team need a few pointers on how to hit your Walk fundraising goal?
The Valerie Fund Walk & 5K presented by Sue and Ed Goldstein & JAG-ONE Physical Therapy is always the highlight of our year for many reasons. Aside from coming together as a community, seeing friends and family again, enjoying a day out in beautiful Verona Park, the Walk & 5K is also one of the biggest fundraisers The Valerie Fund has.
Our Valerie Fund Children's Centers depend on that support.
Our scholarship recipients depend on that support.
Our Camp Happy Times campers depend on that support.
Our kids and families depend on that support.
Our community and shared cause is crucial to helping our TVF families make it through the cancers and blood disorders they are dealing with. 2021, much the same as 2020, actually INCREASED the need for many of our families. Whether it be lost jobs, no childcare, or added expenses, they need some help to get them through this tough time and that is exactly what The Valerie Fund community is all about. The specialists and caregivers in our Valerie Fund Children's Centers provide excellent care for our kids but they depend on our support to keep things running.
What's the first step to helping our caregivers and kids? Sign up for the Walk or 5K of course! Click here to register if you haven't already. You can join a team to start your very own. Once you register, you'll receive a Team Captain Packet in the mail filled with information, posters, and other goodies to help you get started.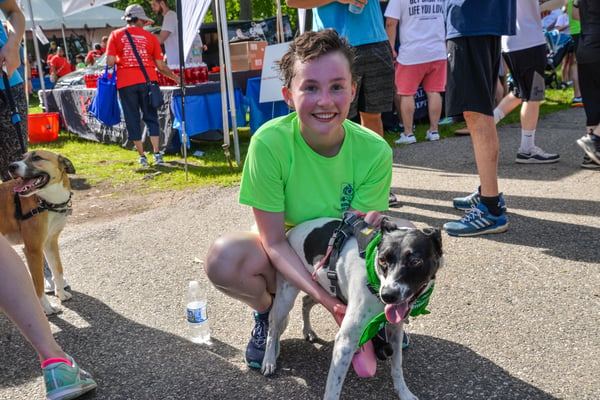 Now that you've signed up for the Walk, what can you do to help support the children battling cancer and blood disorders before Walk Day? Let's take a look at some of the things you can do to help us reach our goal this year.

The more, the merrier!

If you haven't yet, find and join a team or recruit others to your team.


Rally the troops!

If you're the Team Captain, invite people you know to join your team and the cause.
Spread the word!

Share your fundraising page with your friends, family, and co-workers. Whether it's email, social media, texting, or even snail mail - let everyone in your community know that you're helping kids who are battling cancer and blood disorders.
Take charge!

Have an idea for a community event in your own neck of the woods? Fundraisers can be a car wash, bake sale, restaurant night, or anything you can think of. Host an event and the proceeds can be added to your Walk total!
You're well on your way already with just those first few steps. Go you!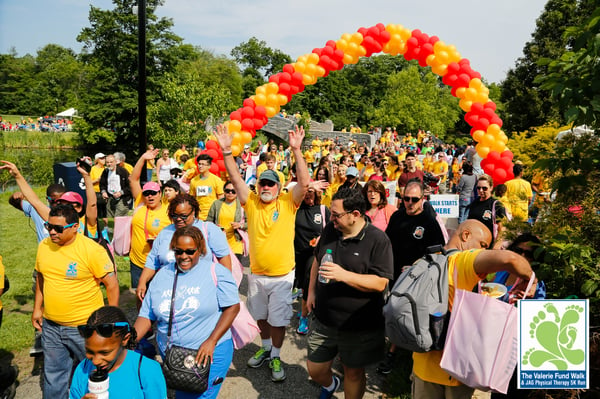 Want to know the secret to bringing your fundraising to the next level using somewhere you go every day already? A great and easy way to double your impact is a matching gift from your company.
Does your company match? Check with your company's Human Resources Department to find out if your company offers a matching gifts program.

Who can participate? Matching gifts programs vary by company, so we suggest you follow up with all of your donors and encourage them to check with their companies, too.

Do you volunteer? Some organizations provide charitable donations for the time you spend volunteering or participating in the event as a form of volunteering. Click here to sign up to volunteer and we will provide documentation to your company after the event.

What's Next? Your employer will be able to advise you on the specifics of their program and provide you with all the necessary paperwork to make doubling your impact as easy as 1,2,3!
You've registered for the Walk, you've recruited your team members, and you've asked your company about a matching gift. What's next? The quickest and farthest-reaching method for communication is social media. We have more ways than ever to get the word out about your fundraising efforts and you're probably using several of them already. Here's how can you use each social media platform based on its target demographics.
| | |
| --- | --- |
| INSTAGRAM | Post a photo of who you're walking or running for with a quick caption like "I'm walking for Nathaniel because he needs our help!" Put a link to your team's fundraising page in your profile and include "link in bio" to make it easy! |
| FACEBOOK | Facebook is a great place to tell your story. Share who you walk for, why they needed support, and what The Valerie Fund has done for them. In Facebook you can include a link right in the text to make it super simple for friends to use. If you wanted to go the extra mile, you could even include a video to REALLY get some views. |
| TWITTER | Twitter definitely requires you to get creative given the limited text but grab your favorite photo of who you run for, your team from last year's walk/5K, or even your dog wearing your walk shirt. Who wouldn't stop scrolling for a dog photo?! Include the link to donate and hit that "tweet" button! |
| LINKEDIN | You might not think of LinkedIn as a natural place for fundraising but what about getting your employer involved? Has your company been a sponsor of the event? Give them a shout out and include a link for those who want to add their own personal donation. (Sidenote: Do you think your company might want to become a sponsor? Click here to let us know!) |
If you'd like help with your social media fundraising, you can contact Brett at bmurphy@thevaleriefund.org.
September is also both National Child Cancer Awareness Month and National Sickle Cell Awareness Month. People in your network may already be hearing things about pediatric cancer or Sickle Cell Disease and that's a perfect opportunity to tell them about YOUR connection. They might not realize how expensive cancer treatment can be for a family or that Sickle Cell Disease requires constant care. Brand your social media posts and profile with the red and gold of the month and use it as a talking point.


*We are monitoring the ongoing COVID-19 situation continuously. It is our goal to have The Valerie Fund Walk & 5K in person at Verona Park but we will make any changes necessary to ensure the safety of our supporters. Be sure to watch for email updates and our website thevaleriefund.org/walk2021 will always contain the most current information. We will also be offering a virtual experience via the RaceJoy app for those not able to join us in person. Stay tuned for future emails that will include specific information on the virtual option.
---