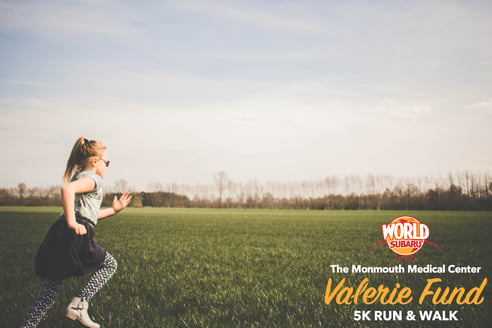 Our 5K and Walk in Long Branch is coming up on October 13th and we could not be more excited! Supporting The Valerie Fund Children's Center for Cancer and Blood Disorders at the Unterberg Children's Hospital at Monmouth Medical Center, we are supported by the amazing people at World Subaru for this inspiring seaside event.World Subaru will once again proudly partner with The Valerie Fund for their 5K Run and Walk (https://www.thevaleriefund.org/World-Subaru/) to be held on Sunday, October 13, 2019 in Long Branch, New Jersey. Last year, thousands of supporters and patients participated in the 5K run and walk with over $125,000 raised to help children battling cancer and blood disorders.
And this year is even more exciting as we'll be involving supporters of all ages. We've added a Kid Sprint to the day's festivities so kids can join in on the race fun. This 100-yard dash will be for our runners who are 12 and under but still want to race to support The Valerie Fund. Kids will feel a special kind of pride knowing that they are helping to support kids their own age who are battling cancer and blood disorders.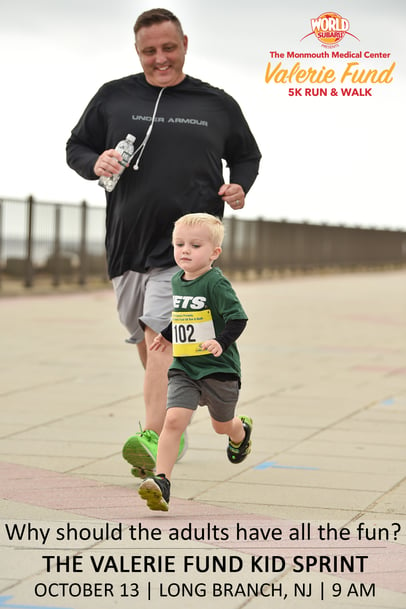 Tinton Falls World Subaru Executive Manager, Joe Wajda and his sales team are committed to The Valerie Fund Center at The Unterberg Children's Hospital at Monmouth Medical Center. "We are proud to partner with the Valerie Fund for the 4th year in a row for this year's Monmouth Medical Center 5K Run and Walk," Joe said. "Being a part of an event that helps The Valerie Fund deliver critical and life-saving care to children fighting cancer and blood disorders is an honor, and central to World Subaru's mission to raise funds and awareness for the childhood cancer community. In addition, we are donating a brand new 2019 Subaru Crosstrek that will be raffled off the day of the event, with every dollar of raffle tickets purchased going directly to the Valerie Fund."
A maximum of 2,000 tickets will be sold for $100 each. The live drawing for the winner will be done at the event on Sunday, October 13th. Participants may register online and purchase raffle tickets at www.thevaleriefund.org/World-Subaru
Register your young sprinters today for the Kid Sprint by clicking below!