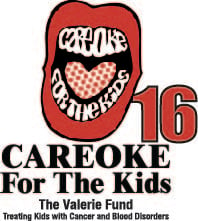 Our annual CAREoke for the Kids brings together NYC's media industry for a karaoke competition to support kids battling cancer and blood disorders. In October of 2021, we returned to famed NYC venue Gramercy Theater for a night of music.
After last year's 100% virtual presentation, the 16th Annual CAREoke for the Kids was back in person at the historic Gramercy Theater. Held on October 19th, the evening was filled with performances from some of NYC's top media companies singing hits from across the decades. Our performers weren't stopping with singing either, many had costumes, props, and choreographed dances to fill the theater with energy.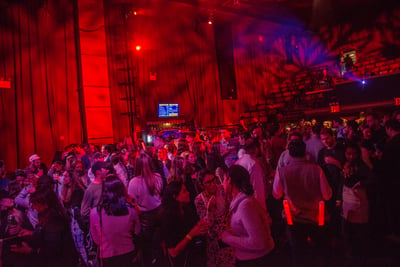 Of course, the main thrust of the night is fundraising and even this hit new heights. CAREoke for the Kids 16 raised a record-breaking $270,000 for the kids and families of The Valerie Fund! This is the highest ever total for this event and we could not be more thankful to everyone involved.
Whether you watched it at home or attended the event in person, you could feel the electric energy of all our performers. We had so many amazing performers, both live and pre-recorded, but only one could take first place. This year, VideoAmp took home the coveted trophy with their performance of "Misery" by Paramore!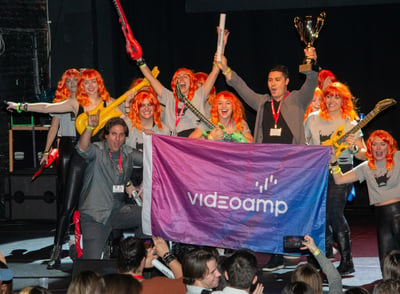 Without the support from our New York advertising community, we would not be able to continue this entertaining and successful event. A special shout out to our Platinum Sponsors: Amazon Ads, Innovid, Vevo, VideoAmp, and Warner Media.
Thank you to our CAREoke for the Kids Executive Board for being such fundraising powerhouses and a special shoutout Lee O'Connor for her tireless efforts as event director, writer, programmer, and just about every other role necessary to make the night run smoothly.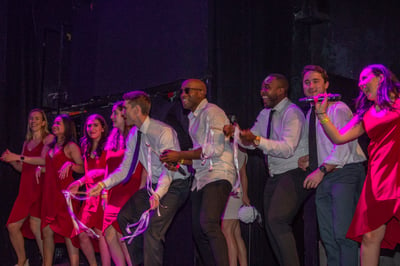 If you want to see what some of the behind-the-scenes fun was had in addition to all the action on the stage, you can check out our photo gallery by clicking here.
Were you at the event and forgot to grab your photobooth print-out? You can grab a copy of it by clicking HERE or HERE.
You can also watch the entire event's live stream below.
---
Support our kids by using Amazon Smile for FREE! Click here to learn more.