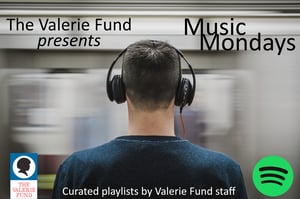 To say that The Valerie Fund's Executive Director, Barry Kirschner, is into music would be quite the understatement. Barry is a lifelong aficionado of many genres of music but has a special affinity for Classic Rock and Blues. During this COVID-19 social distancing time, Barry has gone through his extensive CD and vinyl collection to pick out some of his all-time favorite songs and performances. And kids, if you don't know what "vinyl" means, ask your parents.
Summertime, Janis Joplin, Live at Woodstock (1969)
Fifty years later still the greatest female rock & blues voice!


Can't Find My Way Home, Blind Faith (1969)
From a group of rock legends that came and went too quickly.


Pinball Wizard, The Who, Tommy (1969)
The ultimate rock guitar from the best album and band in the world!


Young Man Blues & Magic Bus, The Who Live at Leeds (1970)
Two of twelve amazing songs from the greatest live rock album of all time!


Bell Bottom Blues, Derek & The Dominos (1970)
Classic blues/rock guitar from the master, the only album the group ever recorded.


Going to California & When the Levee Breaks, Led Zeppelin, Untitled (1971)
How do you not include this whole album on an all-time list of rock songs?
Sunshine of Your Love, Cream, Disraeli Gears (1972)
The all time number 1 rock anthem. Eric Clapton, Jack Bruce, and Ginger Baker - say no more!
Grand Parade of Lifeless Packaging, Genesis, The Lamb Lies Down on Broadway (1974)
Peter Gabriel at his finest. He and Phil Collins took rock in a new direction with Genesis.
Jungleland, Bruce Springsteen, Live at the Hammersmith Ballroom (1975)
Far superior live to "Born to Run" ... Bruuuuuucccce! Back from when I saw him in college.
Where the Streets Have No Name, U2, The Joshua Tree (1987)
This is almost too new to be on this list (at only 33 years old!), but what a great driving rock ballad by U2!
If you're as big a fan of these songs as Barry is, you can check out and subscribe to our YouTube playlist of these songs so you can relieve your own concert experiences over and over again. Click here to check it out.
More of a Spotify user? Click here or on the image below to take Barry's Blues-Inspired Classic Rock with you on the go!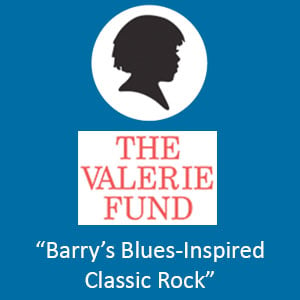 ---