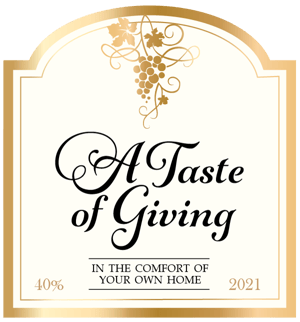 The Valerie Fund's A Taste of Giving event is one of the premiere events we host each year. As with much of the past year, this version looked a little different than in the past but the support for our kids never waivered. Join us as we take a look at the very first time A Taste of Giving went virtual.
Normally held in New York City's Mandarin Oriental Hotel, A Taste of Giving is an annual event that was started in 2012 by Josh and Sharon Weintraub, Valerie Fund supporters determined to create a New York City buzz around The Valerie Fund and engaging the Wall Street community and other friends. Guest come each year to get a deeper understanding of what The Valerie Fund provides to its families as well as to pledge their support for the coming year. While we may not have been able to gather in person overlooking Columbus Circle as normal, we were not going to let that get in the way of supporting our kids.
On March 4th, friends from around the world logged on to the very first virtual event in the ten year history of A Taste Of Giving. During the show, they learned some of what The Valerie Fund has accomplished in the past year - everything from maintaining top tier service to patients battling cancer and blood disorders to providing emergency financial support to families affected by the global pandemic and the ensuing economic crisis.
It was through this event that our named scholarship program came into being in 2013 with a core of attendees creating four-year scholarships in their name or those of loved ones. This program helps Valerie Fund kids who have been treated in our Children Centers attend colleges, universities, and post-graduate programs all around the country and has drawn support from many donors since. During the 2021 event, some of the first named scholarship recipients returned to update viewers on their lives as doctors, a physician's assistant and a social workers. Viewers saw first hand the impact the kids are having on the world around them.
We are also very excited to announce that the evening exceeded its $1 million goal and counting to support our kids! There is still time to donate and help raise that number even higher for our kids. You can CLICK HERE to learn more about donating. You can also learn more about the event, our honorees, and our generous sponsors by viewing our online journal by CLICKING HERE.
And most importantly, you can watch the entire virtual presentation for yourself! Click below for an encore viewing.
---