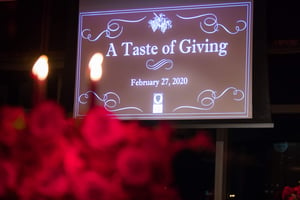 On February 27th, friends and supporters of The Valerie Fund came together at The Mandarin Oriental Hotel in New York City's Columbus Circle. They came to get a deeper understanding of what The Valerie Fund provides to its families as well as to pledge their support for the coming year. Let's take a look at the 9th Annual Taste of Giving and enjoy a gallery of photos from the evening.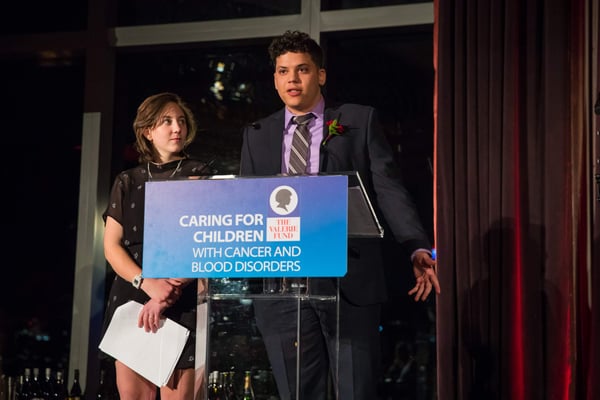 The night was emcee'd by two of The Valerie Fund's all-stars, Sylvia, a junior in high school, and Will, a TVF Scholarship recipient who is about to complete a Master's degree in Finance from Bentley University in Massachusetts. Sylvia and Will introduced fifteen patient ambassadors to the assembled crowd, the ambassadors ranging in age from seven to twenty-seven - from 2nd grade all the way up to 4th year medical school!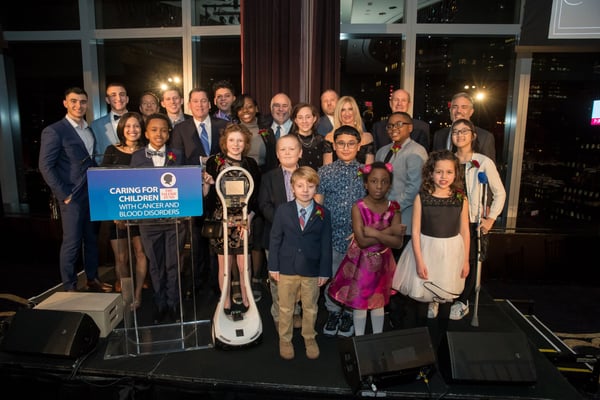 As the nearly 300 guests met with and spoke with the ambassadors throughout the evening, the kids credited their Valerie Fund Centers with making their treatment experiences less scary for them and their families. Many spoke about the friends they'd made at Camp Happy Times as well.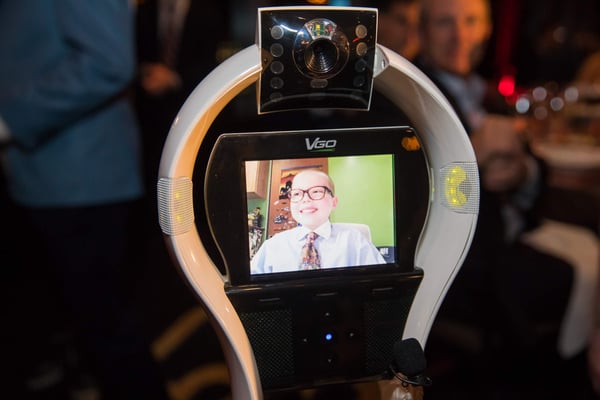 As a special bonus, Owen spoke to the crowd via a VGo from home (a VGo is a special device that allows kids in treatment to attend school virtually to maintain friendships and education). Owen promised the guests he'd be with them in person for next year's event!
Sharon Weintraub, who started the event with her husband Josh, introduced the five scholarship recipients present, including two former Valerie Fund Scholarship recipients.
Sierra Spriggs, now a licensed social worker who credits her first social worker as inspiring her to go into the field
Shelby Caban, who is now Physician's Assistant
Richie Suarez will complete medical school this Spring
Joyce Tumfour has just begun medical school
Chris Lamberto will graduate this year with a finance degree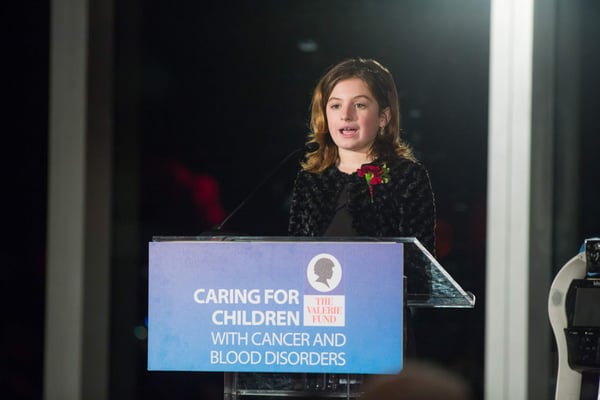 TVF patient and advocate Grace (you may remember her from Grace's House), was also on hand to introduce a new video. You can see the video below and learn how The Valerie Fund plays a part in the lives of children like Colin and Victoria.
The final part of the night was an appearance by comedian and auctioneer Michael Kosta of The Daily Show with Trevor Noah. Michael had guests bidding on months of Valerie Fund services, named scholarships, and even camperships so our kids can enjoy Camp Happy Times.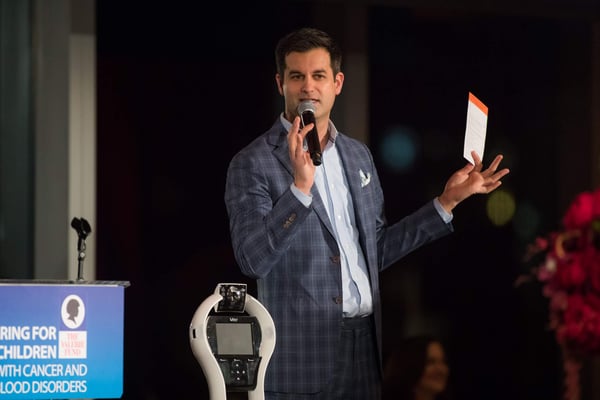 All in all, the evening was an unequivocal success. Aside from spotlighting some of our tremendous kids and making them the center of attention, the night raised $965,000 to support our kids and families.
You can check out the full gallery of photos from the night by clicking here.