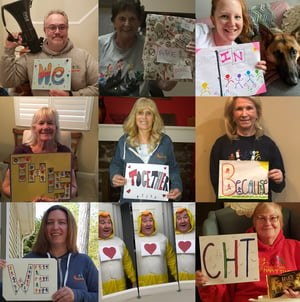 Like many aspects of 2020, Camp Happy Times looked very different this year. For the first time in its 37 year history, Camp Happy Times made the jump to virtual so that the kids of The Valerie Fund could still come together, see their friends, and experience as much of the camp life as possible.
Given the need to go virtual this year, the theme for Camp was "Staying Connected." This is an important message to convey as we all struggle in our own ways during this time of social distancing, isolation, and quarantine. Now more than ever is a great time to learn and celebrate what keeps us always connected rather than separated and apart.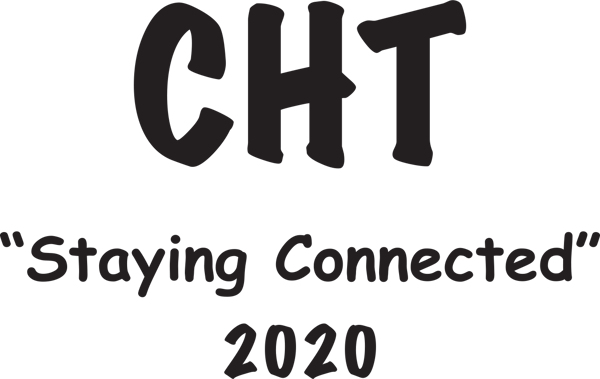 In a series of firsts, 2020 was the first year that Camp Happy Times welcomed our hematology patients. In addition, since family connections are often the strongest, siblings of current and former Valerie Fund patients were also welcomed to attend the virtual Camp Happy Times this year. The Valerie Fund is very aware that it is not just the child that deals with cancer or blood disorder treatment but the entire family in different ways. Inviting siblings was a way to show our appreciation for what they contribute to the patients' health and well-being through treatment.
The goal for this virtual edition of Camp was to make it as much like a normal year as if the kids were all together in person. This included being grouped together in their cabins so they would always have their cabin-mates to talk to and enjoy the week with. Camp staples like the flag raising and lowering ceremonies, campfire hangouts, and the morning bugle were all included in the virtual schedule.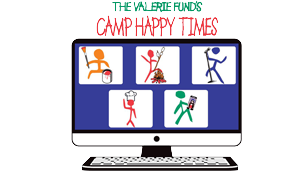 Activities that kids would normally fill their week at Camp with were also present during the virtual week. Arts and crafts, cooking, yoga, and tie-dyeing are just some of the things the kids were able to do at home thanks to a Camp-In-A-Box that each camper was sent. This box had a collection of materials to use for the week's activities and even some ingredients for the kids to use to help make dinner for their family one night.
Check out a collection of some of our favorite photos from Virtual Camp Happy Times:
| | |
| --- | --- |
| | |
| | |
| | |
| | |
| | |
| | |
One of the highlights of the week at Tyler Hill Camp in Pennsylvania every year is the talent show the kids put on for each other. Our extraordinary kids put on display an amazing set of talents, skills, tricks, and performances for everyone. The talent show is definitely one event that everyone looks forward to each year and the kids did not disappoint this year. You can actually watch the entire talent show yourself below!
A special thank you goes out to the staff of Camp Happy Times which includes all of the volunteers who come back each and every year to make this a memorable experience for the kids as well as the counselors and leaders-in-training. They all came together and made a truly unique experience for our kids. Camp Director Matt Ruttler went above and beyond this year as he jumped into action when we knew that an in-person Camp experience would be impossible. The kids and families of The Valerie Fund could not be more appreciative of the work you and your team does!
---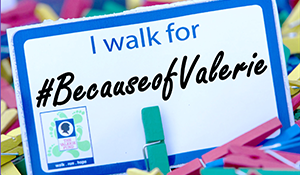 Register today for the The Virtual Valerie Fund Walk & JAG-ONE Physical Therapy 5K!
Click here for more information or to register today!
---
During this difficult time of the COVID-19 pandemic, The Valerie Fund remains dedicated to the children battling cancer and blood disorders. We are in this together and continue to treat every child who needs our help.
If you would like to help, you can click here to donate.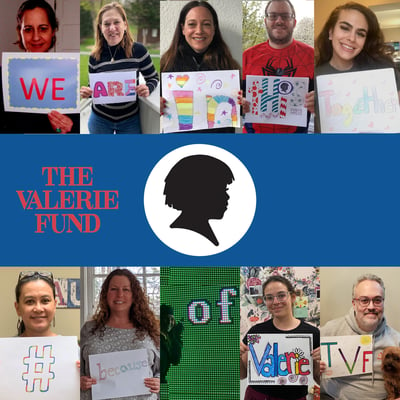 We are in this together. #BecauseofValerie