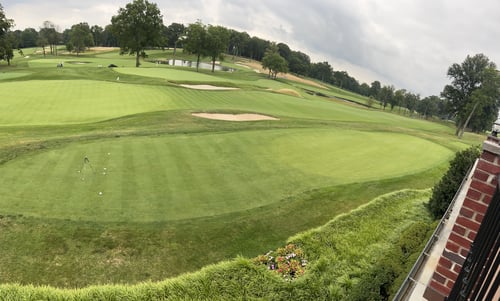 One of our truly unique events each year is the American Express Golf Tournament and we look forward to it each summer.
For more than two decades, Steve Squeri, Chairman and CEO of American Express, has been an integral part of the success of the annual fundraiser, The American Express Charity Golf Tournament. This annual golf tournament is held at the legendary Baltusrol Golf Club in Springfield, NJ and its attendees are the envy of all golfers who would love to play a round on these fabled greens.
This annual friendly game (yet still packed with competition!) has been a staple event for The Valerie Fund for 23 years and is only growing. This event has raised millions of dollars for the children and families of The Valerie Fund and this year raised an amazing $425,000! These much-needed funds will provide the support and care our kids need.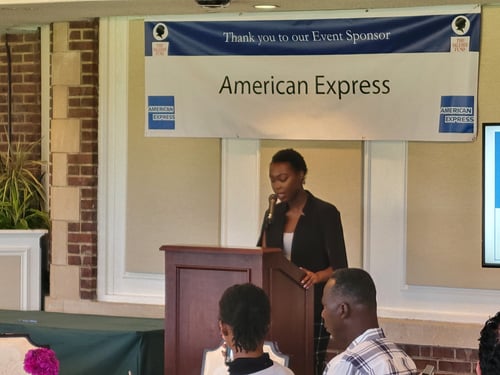 The evening's guest speaker was Abigael, Valerie Fund patient and overall rock star.
An average person speaks about 860,000,000 words in their lifetime. Out of those many words, three specific ones usually reside with a person forever. Whether it's I love you, I hate you, or you can't cook, there are always three words, one small sentence that manages to change your life forever. For me, my three words were 'you have cancer.'

- TVF Patient Abigael
In April of 2021, she was diagnosed with Stage One Osteosarcoma in her left knee which ultimately ended her chance for a dance career during her junior year of high school. The remainder of Abby's school year was anything but normal. She was living in the hospital, coming home on weekends, and hiding from her friends to avoid hearing the words "you're so brave" and "I'm so sorry." Throughout her time in treatment, Abby quickly realized that her beauty did not lie within her hair but in her inner self. Abby refused to let people's last words about her be "she was a fighter."
Today, Abby can proudly say that the three words that will stay with her forever are no longer "you have cancer" but instead "I am a survivor."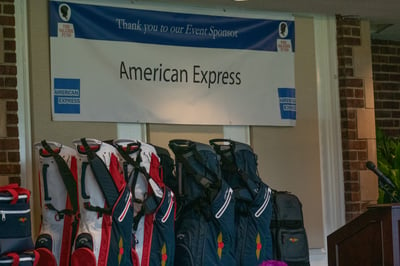 A special thanks to the Event Sponsors American Express and Dell Technologies for their continued support of this event and The Valerie Fund's kids.
You can view our full photo gallery from the day and Abigael's presentation by CLICKING HERE.