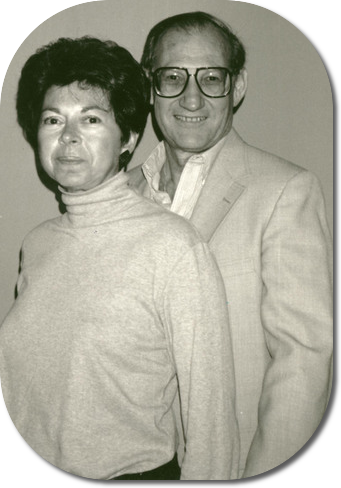 Sue and Ed Goldstein created The Valerie Fund in 1976 after losing their younger daughter Valerie to cancer. In Valerie's memory, they were driven to make things better for other children and families fighting that same battle. In 1989 Sue and Ed's older daughter Stacy was diagnosed with breast cancer and in 2001, at the age of 37, Stacy, too, lost her battle with cancer.
Sue was always in the forefront of getting the word out about The Valerie Fund and parenting a sick child. She co-wrote and co-produced the early Valerie Fund newsletters, and has just recently started writing for her personal blog.

What follows is an enlightening excerpt from Sue's as-yet-unpublished memoirs titled "Unexpected Lives". She describes the book as "...told from a mother's perspective... the story of how one family confronts cancer in its only two children: Valerie, diagnosed when she was three, and years later, Stacy, diagnosed at twenty five." Sue uncovers her family's will to live fully and enthusiastically. Hovering over all, however, is a dark cloud of uncertainty as ordinary people are faced with extraordinary illness.

read more »
Topics: Pediatric Cancer, moms, Founders, caregivers

Amy Tarabokia's son, Nicholas, was diagnosed with leukemia in 2006 just shy of his fourth birthday, and received his last treatment in 2009 on his seventh birthday. She notes that there are many support groups for families but very few, if any, just for moms. "Moms take care of everyone else and tend to put themselves 'on the back burner'." One of the things she remembers most vividly is the overwhelming feeling of isolation, particularly when Nicholas was quarantined and her "only outlet was the phone." She tried to stay positive but there was a "constant dark cloud" hovering over her. The Valerie Fund Mom2Mom program gives moms a way to connect with kindred spirits who understand what it means to have a sick child because they have been there themselves.
---
read more »
Topics: Blood Disorders, cancer, moms, caregivers, support group